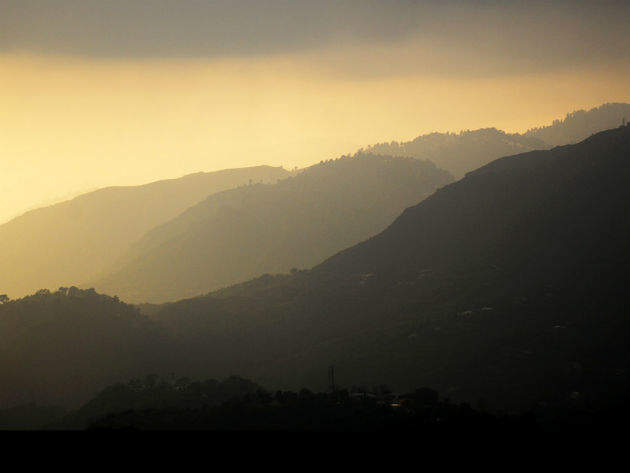 Mining is a crucial industry in Pakistan, but one which faces a host of challenges. Regional and national governments are working to improve the regulatory and operational landscape for miners and mining companies, but with regional instability and illegal mining pervasive, is there still a long way to go?
Pakistan is a resource-wealthy country with large quantities of coal, iron and copper, as well as gold and gemstones. Currently, Pakistan hosts the world's second-largest coal deposits with as much as 185 billion tonnes, as well as being the third-largest producer of iron ore pigments.
Pakistan has only begun to scratch the surface of its resource potential. The last few years have seen large mineral deposits being unearthed, including an iron ore body in the central province of Punjab. This discovery, announced in 2015, reportedly contains an estimated 500 million tonnes (Mt) of iron ore and is owned by the Metallurgical Corporation of China.
However, a history of corruption and illegal mining has deterred international investment in the mining industry. Globally, mining has a long history of operating in dangerous and underdeveloped areas, but the insecurity of assets in Pakistan continues to deter many companies from investing.
A moratorium on mining excavation in the northern Khyber Pakhtunkhwa province was introduced eight years ago, but this has been repealed by an ordinance in August 2016. The ordinance brings in a series of regulations that the local government claims will increase international investment, but some have reacted with anger. The province, which has been plagued by illegal mining, highlights the widespread problems affecting the country as a whole.
Illegal competition
Illegal mining has flourished in Khyber Pakhtunkhwa since the ban; as legitimate mining efforts have ceased, mafia groups and other gangs have taken over. GlobalData head of research and analysis for mining Clifford Smee says the mafia's presence is unsurprising, as "mining needs a somewhat sophisticated organisation to successfully operate".
"Illegal mining is always an issue in developing countries," Smee adds. "We see large illegal mining in major producing countries such as Indonesia (100Mt of coal is illegally mined), and we have seen issues with illegal mining in neighbouring India.
"Typically, illegal mining flourishes in periods of high prices, such as the high coal and iron ore prices which drove illegal mining of these commodities in South East Asia during the Chinese mining super cycle," Smee continues.
"Khyber Pakhtunkhwa is an area rich in gems and semiprecious stones, with Swat alone boasting 70 million carats of emerald reserves."
Khyber Pakhtunkhwa is an area rich in gems and semiprecious stones, with Swat alone boasting 70 million carats of emerald reserves. The Mardan district has nine million carats of pink topaz reserves while Kohistan has ten million carats of peridot, all of which are currently being illegally traded by organised gangs.
The presence of illegal mining has been facilitated by corruption within the government. There have been a string of scandals involving government officials being arrested for profiting from mining. Both former Mining Minister Ziaullah Afridi and director general of the Directorate of Mines and Minerals Dr Liaquat Ali were arrested in 2015 for misuse of power, allowing illegal mining and misappropriation of millions of rupees in profit.
Such arrests have not only hampered the legitimacy of the government's offensive against illegal mining but also led to in-fighting within political parties.
What is the government doing about illegal mining?
The ordinance in Khyber Pakhtunkhwa will lift the ban on mining, but will also bring into effect new regulations to manage the industry. These will include truck checks at mine sites rather than on the road in order to streamline the process, and provision of heavy and modern machinery by the local government to minimise waste.
Khyber Pakhtunkhwa's Chief Minister Pervez Khattak presented the ordinance and its terms at a conference last year. "We also amended rules to improve [the] existing system and it will enhance our province's revenue up to Rs2bn [from] Rs1.2bn," he said.
The economic benefits of a strong mining industry are crucial to Pakistan as fuel for its ongoing development, but it must first overcome its reputation as a dangerous investment.
"Pakistan is viewed as a high-risk country, and mining companies and equity are wary of investing in developing countries," Smee says. "Two examples being Mozambique and Mongolia, in which Rio Tinto and other western companies have experienced difficulties."
"Pakistan is viewed as a high-risk country, and mining companies and equity are wary of investing in developing countries."
For mining to reach its potential in Pakistan, the government must quash illegal mining and secure international investments. Previous efforts have been made with varied levels of success, and last year, five key figures were arrested at the outset of a renewed crackdown on illegal mining.
Across Pakistan incentives are being created to promote international investment in mining. In Punjab, Minister for Mines & Minerals Chaudhry Sher Ali Khan has introduced reforms that will increase royalties on certain minerals, as well as revise application fees and rents. These changes are designed to encourage international investment in particular and may be seen in other provinces, such as neighbouring Khyber Pakhtunkhwa, should they prove successful.
Growing pains: the next steps for Pakistan's mining sector
Despite efforts to increase investment and tackle gangs, there are still many hurdles to overcome, not the least of which is how to win over the mining companies at home and internationally. "The government is responsible for the current illegal mining of precious gems and semi-precious stones and other minerals as the ban slapped in 2008 encouraged organised gangs to continue their illegal business," Frontier Mine Owners' Association (FMOA) president Sher Bandi Khan Marwat told The Express Tribune at the end of last year.
The eight-year ban has taken its toll upon Khyber Pakhtunkhwa and the government is often blamed for allowing the mafia to become so well-established. A shift to legal mining will be challenging and the ordinance has not necessarily made it easy. For instance, the FMOA's Khyber Pakhtunkhwa branch has claimed that, of the 1,300 mines in the province, 80% are on the verge of collapse.
"Regulations brought in by the ordinance are being called unworkable by mining companies."
Also, regulations brought in by the ordinance are being called unworkable by mining companies in the Khyber Pakhtunkhwa area, which has led the FMOA to obtain a stay order from the high court. With competition from illegal mining gangs, conforming to the regulations is impossible and puts off foreign investment, argues the FMOA.
The government has argued that the ordinance's sanctions are designed to remove the monopoly of mining companies and benefit the province as a whole. Whether or not this is possible, an agreement will need to be reached between the government and mining firms for the benefit of Khyber Pakhtunkhwa. In any case, it seems that illegal mining will need to be significantly curtailed for the new regulations to be effective and to avoid putting the cart before the horse.
Pakistan's mining future remains hampered by insecurity, but as provinces such as Punjab instigate effective regulations and gain international investment, the industry's prospects are brightening. Its success remains dependent on the ability of the government to deter, rather than enable, illegal mining operations in the country.