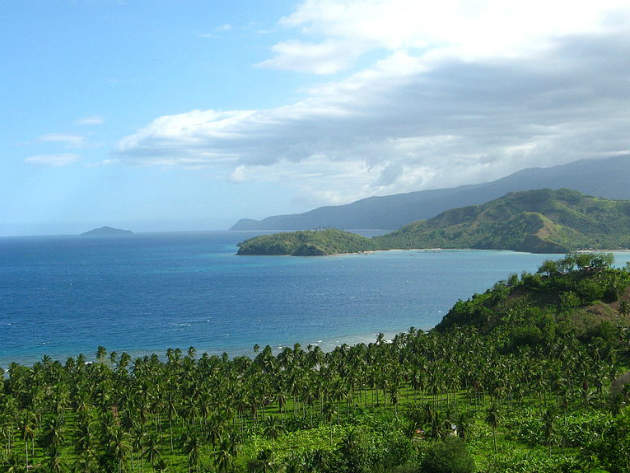 "We will survive as a nation without you," are words no industry wants to hear from a President, especially not a mining industry trying to operate in a mineral-rich nation.
Yet these are the words Philippine President Rodrigo Duterte unequivocally said to miners in August as he warned of licence revokes and tighter environmental overviews.
Since then, Duterte's Department of Environment and Natural Resources (DENR) Secretary, Gina Lopez, has halted a quarter of the country's 41 mines after launching an audit of all mining sites on 8 July.
A further 20 mines may be closed, spurring a rally in global nickel prices. The Philippines is the top nickel ore supplier to the world and most notably to China, shipping 34 million tonnes (Mt) in 2015.
Nickel prices surged to a one-year high of $11,030 a tonne in August due to the uncertainty in the industry, although the metal has since retreated trading at $10,425 at the time of writing.
How well do you
really

know your competitors?

Access the most comprehensive Company Profiles on the market, powered by GlobalData. Save hours of research. Gain competitive edge.
Company Profile – free sample
Thank you!
Your download email will arrive shortly
Not ready to buy yet? Download a free sample
We are confident about the unique quality of our Company Profiles. However, we want you to make the most beneficial decision for your business, so we offer a free sample that you can download by submitting the below form
By GlobalData
Most recently on the 14 October Lopez told the press she wants to go a step further and put a moratorium on all new mining activity.
"I am not against mining but I am definitely against the adverse effects that may happen, that are happening in some of the situations," Lopez told a briefing at the end of September.
Environmental concerns or prejudice against industry?
Lopez has said most of the mine suspensions are "absolutely due to environmental reasons".
In October she revoked the licence of a nickel mine in southern Davao Oriental province run by privately owned Austral-Asia Link Mining Corp.
The mine was suspended because it is located near a UNESCO World Heritage Site as well as Pujada Bay, a marine protected area.
Lopez has spoken in the past of the environmental degradation caused by mining, referring to 'gaping open holes, destroyed rivers, children with brain disease' referring to sick children in the province of Marinduque, where a 1996 tailings leak at Canadian-owned Marcopper Mining Corp's copper mine contaminated rivers.
"In small-scale mining there are serious problems with deforestation and the use of toxic chemicals."
In 2012, the Padcal mine disaster resulted in severe water contamination and since then environmental concerns have remained high on the public agenda.
"In small-scale mining there are serious problems with deforestation and the use of toxic chemicals," says Eufracia Taylor, Philippines analyst at global risk consultancy Verisk Maplecroft.
"Although many large mines apply international environmental standards, such as ISO 14001 [the principal management system standard which specifies the requirements for the formulation and maintenance of an environmental management standard], poor government oversight means that shortcomings in waste management have slipped through the cracks."
However, many feel the mining industry is being unfairly targeted by both Duterte and Lopez.
Taylor adds that past environmental issues have come to the fore again after Duterte's "personal cynicism towards the industry", which stems from his long political career in Mindanao, where many local communities have borne the brunt of mining malpractices.
Vice president for legal and policy at the Chamber of Mines of the Philippines Ron Recidoro says that while government regulation of large-scale metallic mines has been inconsistent in the past few years the recent suspension of ten mining operations is largely unfounded – four were even non-operating mines as of 2014, he says.
"The problem stems from the fact that the current Secretary for Environment & Natural Resources is an avowed anti-mining activist and has been very active in opposing large-scale metallic mining in the country," adds Recidoro.
"The secretary's idea of strict [environmental] implementation is to 'enhance' environmental regulation by looking into community 'happiness' and 'satisfaction' with the mining project – aspects that are beyond the control of the mining companies."
He adds that often the large, publicly listed mining companies are closely monitored, while many smaller mining operations are left alone without much regulation.
Others such as Jose Bayani Baylon, vice-president for corporate communications at Nickel Asia Corporation, has criticised Lopez in the press for targeting only the mining industry and not illegal loggers or illegal fishpond operators.
Where does this leave mining operators?
"The key risk of the current crackdown is not necessarily the industry-wide audit, but rather the government's willingness to retrospectively review environmental licences," says Taylor.
"Companies which are already operational, or which have made sizeable investments, could therefore see their permits revoked and operations halted outright, as we saw with the nickel mine in Davao Oriental."
There is a good chance that many companies will simply opt to wait it out, suggests Taylor, especially those flagged for minor environmental violations which would be quick and relatively inexpensive to address.
"But given the commodity price environment, companies confronted with major compliance costs could find that their operations in the Philippines are not as commercially viable," she adds.
Mining companies are entering an age of uncertainty in terms of the overall regulatory framework of mining operations in the Philippines. Congress is set to review mining legislation in the next few months, as well as proposals for a nickel ore ban, and the government is considering changes to revenue sharing agreements. Also, Lopez herself said she's pushing for a moratorium on all new mining operations.
"Companies confronted with major compliance costs could find that their operations in the Philippines are not as commercially viable."
Some members of congress are calling for a ban on nickel ore exports, which would purportedly drive the development of the domestic processing industry and bring much wider economic benefits.
Indonesia introduced a similar ban in 2014 which the Philippine Government will no doubt use as a case study.
"As with any other industry, we would like to see a clear policy path moving forward. We would like to know whether the present administration will promote minerals development by issuing new mining contracts, and by making the permitting process more investor-friendly," says Recidoro.
"President Duterte has also said that one of his economic priorities is to spur industrialisation. We feel that a robust and stable mining industry should be one of the building blocks for his industrialisation strategy."
Is the real value of mining lost?
Mining could potentially contribute much more to the Philippine's developing economy as there are nine million hectares identified as having high mineral reserves, with only 3% currently being mined.
Official figures suggest that the mining industry accounts for only around 1% of gross domestic product in the Philippines and 6% of exports.
However, Taylor suggests official figures may be modest.
"Widespread under-reporting means that production and exports are likely to be higher than official figures state. When corporate income tax and other royalties are accounted for, the economic contribution of the mining sector is probably more significant than it seems," says Taylor.
"As mines are suspended and corporate profits come under pressure, the government could quickly find that its own revenues are hit worse than it initially assumed."
Meanwhile, the Duterte administration has been unequivocal about its hard-line stance towards the mining sector and the mining industry faces a tough road ahead.
"If Secretary Lopez remains as DENR Secretary, we see a very difficult regulatory regime for the industry in the next six years. The $20bn in capital expenditure from proposed projects already in the pipeline may not be realised within the period," says Recidoro.
As for the nickel market and the deficit of supply that would be caused by a mining moratorium and further suspensions, the only hope is to look to Indonesia.
A research note by financial consultancy Capital Economics pointed out that: "Were Indonesia to resume exports at 2013 levels, this would mean an extra 60 million tonnes of ore available to the market in 2017, more than compensating for the closure of the entire nickel mining industry in the Philippines.
"If Indonesia moves ahead and repeals its own export ban, it could well take the sting out of events in the Philippines and bolster global supplies," says Taylor.