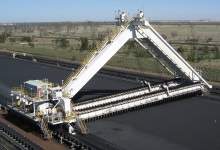 At the end of July, Australian mining services company Hastings Deering announced that it had decided to cut around 400 jobs as a result of challenging market conditions and a greater need for cost control across the business. The company, which is one of the largest dealers of Caterpillar machinery in the world, is not the only supplier in the mining industry that is feeling the pinch.
According to market experts Timetric, which recently published a study on procurement methods in the mining sector that consulted 110 mine managers from across Australia, the challenging market conditions are unlikely to ease any time soon. With narrowing operating margins ramping up the pressure on budgets, firms are increasingly opting to rent rather than buy or considering just going without. Cliff Smee, lead analyst on mining at Timetric, explains what the study uncovered.
Adam Leach (AL): What do you think will be the largest single theme for the next year within operational expenditure in the Australian mining industry?
Cliff Smee (CS): I still think cost reduction will be the big theme for operational expenditure. So many operations are operating at minimal margins, for instance Peabody Australia's coal operations earn 67 cents for each tonne of coal they produce. Producers are thinking how they can reduce their operating expenses to keep their heads above water.
AL: What factors do you believe are the key drivers behind it?
CS: The major factor is the persistence of low commodity prices, which is squeezing operating margins across the sector. Iron ore is trading below $100 FOB at the moment, while Newcastle Thermal coal is below $70 FOB.
AL: What will the long-term impact of the sector's spending approach be on the mining supply market?
CS: The long term impact of current spending practices for the METS sector will likely be a consolidation of suppliers as more producers look to rationalise their suppliers. Those METS suppliers targeting plant and heavy equipment are being hit hardest, and we have seen that recently with Hastings Deering (a Caterpillar Distributor) cutting 400 jobs in Queensland.
AL: Do you expect further job cuts to be made across the METS sector?
CS: Yes, but I'm not able to comment on how many or who is at risk.
AL: Excluding cost, what areas are purchasers looking for their suppliers to improve or innovate in?
CS: Safety will always be the number one priority for investment in technology for Australian mining. Mine manager respondents were specifically asked to rank three drivers of technology: safety; productivity and cost reduction. Safety was the number one priority, regardless of company size, commodity type, mine type and location.
AL: Why do you think that outright purchasing of equipment will drop significantly in the next two years?
CS: Because the Australian mining industry has transitioned from an expansion phase, where high commodity prices drove significant investment, to a production phase. More outright purchasing occurs when new mines or expansion are constructed, in comparison to when they are operating.
AL: The study found that rental agreements are set to play a more significant role in the operator's purchasing strategy. What are the advantages of this approach against more traditional approaches?
CS: Broadly, rental agreements can give miners two advantages. Firstly there are financial benefits of renting, essentially because a large capital outlay is not required. Secondly miners can rent specialised pieces of equipment that they don't need on a full-time basis. For instance coal miners may be able to rent specialised equipment to mine out seams that they couldn't target with their standard equipment. There are also tax benefits with renting that you wouldn't get with an outright purchase.
AL: What are the disadvantages?
CS: Probably a higher total life cost. With rental equipment, you would typically pay a premium for hiring the equipment (the rental company has to make a margin). Renting also does not give the renter ownership of the asset.
AL: Which segments of the sector have prompted the increased use of rental agreements to purchase equipment?
CS: Surface operations had more respondents willing to use other methods, with hire use of leasing and rental. This is also true for second-tier mining companies, which may be exploiting leasing and rental agreements to use specific equipment on a short term basis.
AL: The study forecasts major expenditure cuts in plant and heavy equipment. How will purchasers look to minimise the impact of that on operations?
CS: Essentially mines that recently opened or expanded don't need to spend more on plant and heavy equipment. They have purchased all their plant and heavy equipment and now need to sweat their assets.
AL: What areas of spending do you expect to increase over the next year or two?
CS: I expect that there will be more spent on explosives and equipment consumables across the sector. We will probably also see an increase in spending on areas critical to the production phase of operation.
AL: What major challenges do you think will evolve from a sustained period of tighter spending?
CS: It will be difficult for METS industry to sustain current levels of revenue. Suppliers who are not sophisticated in their marketing and product or service line will suffer. The other challenges would be less total sales, fewer mines to sell to, thanks to a number of closures,and also fewer growth opportunities, courtesy of other projects being put on hold. There is also going to be greater competition for the existing customer base.
AL: What was the most positive finding from the study?
CS: Probably the optimism for respondents working for the small companies (revenues below $1bn). Those respondents were the least likely to have a negative outlook on expenditure cuts and number of suppliers, in comparison to respondents working for tier one mining companies.
This is probably due to these small companies typically being one-mine companies that will keep their one mine operating regardless of market conditions. Unlike their larger peers, they do not have the luxury of multiple operations to provide revenue and can close operations to suit market conditions.