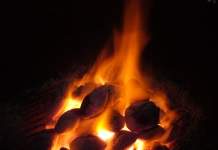 Vocal support for coal as a power source among the global elite is rare in the modern era of sustainability goals and climate change action. While coal continues to play a part in the energy mix of every developed economy, talk is of transition towards cleaner alternatives.
If passed in anything like its proposed format, the Environmental Protection Agency regulations announced earlier this year will lead to a significant reduction in the size of he US coal industry by 2030. Even China, the world's largest producer and user of coal, is starting to signal its intention to reduce consumption by 2020 and transition to cleaner sources of generation. Like its environmental impact, coal's global brand is becoming toxic.
However, at the recent G20 Leaders Summit in Brisbane, Australian Prime Minister Tony Abbott attempted to fan the flickering flames of the industry. Addressing leaders including Barack Obama, David Cameron and Angela Merkel, he announced that he was "standing up for coal".
Coal power as a force for good
A month earlier he offered more emphatic backing on the domestic front. Speaking at the opening of the A$4.2bn Caval Ridge coal mine in Queensland, he said: "Coal is good for humanity." In stark contrast to the bleak view espoused by his fellow G20 attendees, he foresees it having a "bright future".
Abbott's depiction of the fuel as a positive force draws on its historical role in powering economic and industrial growth. From the industrial revolution in the United Kingdom to the recent rise of China, the billowing columns of black smoke from coal power stations have become symbolic of development. While the role of coal for the other G20 members has either peaked or is starting to, Abbott eyes the countries yet to flourish as the drivers of growth for the fuel source.
---
---
As Queensland's huge and controversial Carmichael project continues to move closer to becoming a reality, the battles lines have been drawn.
---
Outlining his view that it remains the most effective option for development both at home and abroad, he said: "You can't have a modern economy without energy and for now and for the foreseeable future, the foundation of Australia's energy needs will be coal. The foundation of the world's energy needs will be coal."
Shoring up a vital Australian industry
The view put forward by Abbott and his government is of course not borne out of entirely altruistic motives. Australia is the fifth-largest producer and the second-largest exporter of coal, so coal-powered growth in other countries would serve to maintain one of its most significant industries.
The opening of the coal mine where Abbott made his remarks, as well as proposed developments such as the A$6.9 billion Alpha Coal project in Queensland and the signing of a memorandum of understanding with the Chinese Government to work together to develop new clean coal technology represent major moves by the government that rely on a resurgence in a sector that is held by many to be in structural decline.
Despite the government's confidence in future demand and expansion of the coal sector, there is significant uncertainty on every count. China remains the major market, but its ambitions to move away from coal make for an uncertain future. India, the next great hope, seems like a safer bet, yet economists suspect that like China it will seek to transition to new technologies as they become available.
On the industrial side, environmental campaigners are petitioning the country's four largest banks to live up to the pledges they made in signing the Equator Principles by refusing to finance new coal projects. Even as the industry stands there is cause for concern, with the world's largest coal manufacturer Glencore announcing an unprecedented three-week suspension of activities in the country over concerns that the market is entering a state of oversupply.
"The foundation of Australia's energy needs will be coal. The foundation of the world's energy needs will be coal."
Australians call on Abbott to act for their interests
Strong opposition is also found among the Australian public. In a recent online poll by the country's biggest selling newspaper The Australian, it was revealed that three out of four respondents believed that there was no future for coal as an energy source. Abbott's main opponent, Bill Shorten, who has lead the Labor party since October 2013, has been heavily critical of his position on coal and climate change and called on him to "act like the Prime Minister of Australia".
He said: "It's now time for Australia to join the rest of the world to face our future honestly and to start taking the necessary steps to ensure that our children and our grandchildren don't suffer worse damage as a result of us neglecting climate change," Shorten said.
In October, following a third party review of its investment strategy, Australia National University announced that it was divesting from investments in fossil fuel companies, which amounted to around 5% of its portfolio. The divestment, which was criticised as "removed from reality" by Australian Treasurer Joe Hockey, followed a series of similar moves by Sydney University, the Anglican diocese of Perth and the Uniting Church of Australia to divest from fossil fuels and coal. The Bendigo and Adelaide banks also announced that they would no longer finance coal seam gas projects.
Bringing shame to Australia?
Speaking after he was awarded the prestigious Man Booker Prize for literature, author Richard Flanagan, who at one point considered working in the mining industry, told the BBC that Abbott's comments about coal being good for humanity left him "ashamed".
---
---
Australian miners are increasingly looking abroad to sell their expertise as the domestic market slows down.
---
He said: "I'm very saddened because Australia has the most extraordinary environment and I don't understand why our government seems committed to destroying what we have that's unique in the world. To be frank, I'm ashamed to be Australian when you bring this up."
Further opposition was voiced on social media following an ill thought-out attempt by the Australian Coal Industry to draw together supportive messages under the slogan #australiansforcoal. Shortly after it was launched, the initiative was hijacked by those opposed to coal who posted sarcastic responses. Sample tweets included "Because soon coal will be vintage, retro and kinda cool", "there are too many solar spills" and "because a month long fire just isn't enough to turn Morwell into Mordor".
Despite this faltering confidence from investors, fierce public opposition and appeals from international figures including the head of the UN Ban Ki-Moon and Pope Francis, who wrote to Abbott ahead of the G20 summit to express his desire for action on climate change, Abbott has remained steadfast in his belief of coal's bright future.
Standing at the Caval Ridge mine in October, he told reporters that coal represented the "have-a-go spirit". But with a fellow international figure of power yet to come out in support, Abbott appears to be going it alone.