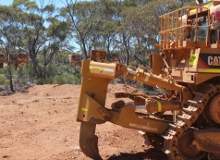 Independence Group / Sirius Resources – $1.8bn
Independence Group (IGO) completed the acquisition of Sirius Resources in September 2015 at a closing price of $1.8bn, making it the year's biggest mining takeover.
The acquisition provides IGO the control over the low cost Nova nickel-copper project, which is scheduled to start production in December 2016 and further positions the merged company to become one of the top 100 Australian Securities Exchange (ASX100) companies by market capitalisation.
Alcoa / RTI International Metals – $1.5bn
RTI International Metals (RTI), a global supplier of advanced titanium and specialty metal products and services, was acquired by Alcao in July 2015. The transaction was based on a stock-for-stock transaction valued at $1.5bn, which included $330m of cash and up to $517m in RTI's convertible notes.
RTI has now been integrated as a standalone business unit under Alcoa, which expects the former to generate revenue of $1.2bn by 2019. The acquisition was influenced by global aerospace sales, which are anticipated to double in the next two years, driving strong demand for their mineral portfolio.
Antofagasta" class="fullwidth" src="https://www.mining-technology.com/wp-content/uploads/image-digitalinsightresearch/Archive/nri/mining/features/Biggest%20mining%20company%20takeovers%20in%202015/3l-Antofagasta.jpg" />
Antofagasta / Compañia Minera Zaldívar – $1.005bn
Antofagasta acquired a 50% share in Compañia Minera Zaldívar from Barrick Gold in December 2015 for $1.005bn in cash, based on the offer of $980m upon closing and five annual payments of $5m a year starting from 2016.
The acquisition makes Antofagasta the operator of the producing Zaldívar copper mine, which has an estimated remaining production life of 14 years, holding 5.6 billion pounds of proven and probable copper reserves as of late-2014.
Newmont Mining / AngloGold Ashanti's Cripple Creek & Victor (CC&V) Gold Mine – $820m + 2.5% NSR
Newmont Mining completed the acquisition of the Cripple Creek & Victor (CC&V) gold mine in Colorado from AngloGold Ashanti in August. The transaction was based on the offer of $820m and a 2.5% net smelter royalty (NSR) on potential future gold production from underground ore.
The new owner aims to optimise the mine plan to reduce the direct mining costs by up to 10% and improve mill recoveries by up to 2%. Meanwhile, the new mill at the mine is expected to reach its full production capacity in late-2015, while a second leach facility and new recovery plant are scheduled to come online in late-2016.
OceanaGold / Romarco – C$856m ($641m)
OceanaGold completed the acquisition of all of the issued and outstanding common shares of Romarco in October for C$856m ($641m). The shareholders of both OceanaGold and Romarco now own approximately 51% and 49% of the merged company respectively.
The newly merged entity is now fully engaged in developing the Haile Gold Mine in South Carolina, anticipating first production in 2016. Operating from four locations in three countries, it expects approximately 75% of its gold production to come from New Zealand and the US in 2017.
Yunnan Tin / Yunnan Hualian Zinc & Indium Stock – CNY3.79bn ($610m)
Yunnan Tin acquired a 75.74% stake in Yunnan Hualian Zinc Indium for a reported sum of CNY3.79bn ($610m) in September.
Yunnan Tin bought 42% stake in Yunnan Hualian Zinc Indium from Yunnan Tin Holding, a 20% stake from Yunnan Tin Group and a 13.74% stake from Boxin Tianjin Equity Investment Fund. As a result of the transaction, Yunnan Hualian Zinc Indium has officially become a subsidiary of Yunnan Tin.
Evolution Mining / Barrick's Cowal Gold Mine – $550m
Evolution Mining, a mid-tier Australian gold producer, completed the acquisition of the Cowal gold mine in New South Wales (NSW) from Barrick (Australia Pacific) in July for a sum of $550m. The transaction involved the acquisition of 100% of the shares in Barrick (Cowal) held by Barrick (Australia Pacific).
The transaction is expected to increase Evolution Mining's combined annual gold production capacity to between 630,000oz and 700,000oz, whereas Barrick will use the sale proceeds to reduce its debt.
Zijin Mining Group / Ivanhoe's Kamoa Copper Project – $412m
Zijin Mining Group, through a subsidiary company, acquired a 49.5% interest in Kamoa Copper Projectowner, Kamoa Holding, a subsidiary of Ivanhoe Mines, for a total consideration of $412m in December 2015. It follows the acquisition of a 9.9% stake in Ivanhoe Mines by Zijin in April.
The transaction involved an initial payment of $206m, with the remaining half to be paid in five equal instalments every 3.5 months. Ivanhoe plans to use approximately $61m of the proceeds to develop its Platreef Project in South Africa.
Enea / Lubelski Wegiel Bogdanka (Bogdanka) – PLN1.48bn ($372m approximately)
Enea acquired 64.57% of the shares in Lubelski Wegiel Bogdanka for PLN1.48bn ($372m approximately) in October, based on the share price set at PLN67.39 ($16.93 approximately) a share.
The transaction increased Inea's shares in Bogdanka to 66% and particularly offers Enea a guaranteed long-term coal supply at a reasonable price for firing its coal-based Kozienice Power Plant, for which Bogdanka is the major fuel supplier.
Gold Mountains (H.K.) International Mining Company / Barrick (Niugini) – $298m
Zijin Mining Group's wholly-owned subsidiary Gold Mountains (H.K.) International Mining Company (Gold Mountains) acquired the 50% equity interest in Barrick (Niugini) (BNL) held by Barrick Australia for $298m in August.
Following the transaction, Zijin and BNL now co-manages the Porgera Joint Venture gold mine in Papua New Guinea, in which BNL has a 95% interest.