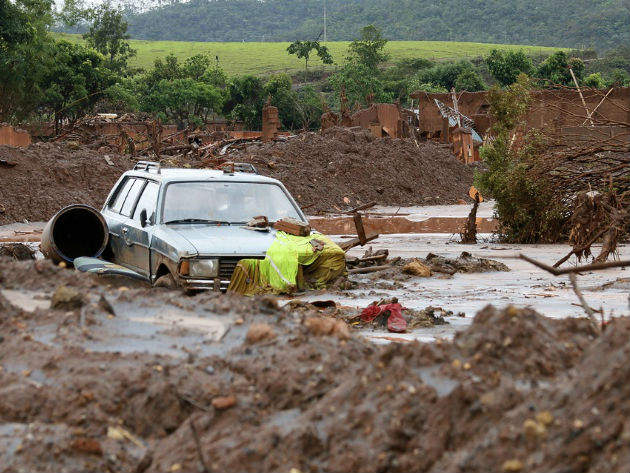 The mining industry is about as huge and diverse as industries come. Physical circumstances, regulatory requirements and operating methods can vary massively from region to region, country to country, continent to continent.
When it comes to the nebulous concepts of social and environmental responsibility – concepts to which virtually all mining companies publicly subscribe – the picture becomes even more complicated. These commitments to responsibility represent such hugely important issues as worker safety, community beneficiation, greenhouse gas emissions and the management of toxic waste, but from a global perspective, there is no consensus on what a common standard of best practice for these vital duties should be.
This disparity of standards creates a chaotic cross-industry situation in which responsibility can be high in many areas but avoidable disasters – recent examples include Bento Rodrigues tailings dam catastrophe in Brazil and the Vorkuta coal mine explosion in Russia, which killed 36 miners and rescue workers in February 2016 – remain a virtual inevitability.
"There is tremendous diversity across the mining sector," says Aimee Boulanger, co-ordinator at the Initiative for Responsible Mining Assurance (IRMA). "This can be attributed to leadership and commitment to environmental and social responsibility, but is also informed by the complexities of the context – political and geological – in which the mine has been developed and the value of the mined material and how that influences profit margins."
Clearly there will always be some variation across mine site and regions, but an industry-wide approach to improving and harmonising social and environmental responsibility standards could be a tremendous help in lifting the performance of a vast sector in a more holistic way. This leaves commodity purchasers wondering which miners to really trust and responsible mining firms struggling to differentiate their operations from their less scrupulous competitors.
First draft: a new, global standard for responsible mining
This is the situation that IRMA, a coalition of non-governmental organisations (NGOs), mining companies, commodity buyers, trade unions and affected communities founded in 2006, is attempting to address with its Standard for Responsible Mining. The Sstandard, which was first unveiled in July 2014, is intended as a global set of best practices that will inform the industry's first worldwide certification scheme for social and environmental responsibility.
Just as certification schemes calling attention to responsible players in sectors such as like agriculture, forestry and fisheries have emerged and taken off in recent years, IRMA is hoping the Standard for Responsible Mining will do the same for the mining industry.
Areas covered by the Sstandard include, on the environmental side, water quality and usage, waste management, noise and air pollution, biodiversity, and the use of toxic materials such as cyanide and mercury. Social responsibility standards under consideration include human rights and labour terms, safety and emergency preparedness, community engagement, as well as issues of consent and heritage.
As with almost any system of non-state self-regulation or certification, the Standard for Responsible Mining and its associated certification system require the buy-in of the mining supply chain and other stakeholders to be effective. From the debut of the Sstandard nearly two years ago, IRMA's steering committee has emphasised that it is the result of "eight years of collaboration between mining companies, organizsed labour, NGOs, impacted communities and downstream users, who have historically been at odds".
"What hasn't changed are the fundamental tenets that the focus is best practice."
While the period of collaboration and feedback has turned from eight years to nearly ten since the Sstandard was first announced, Boulanger notes that the fundamental drive of the work has remained consistent.
"What hasn't changed are the fundamental tenets that the focus is best practice – identifying leadership in social and environmental responsibility – and that a common definition of responsible mining is being developed by a multi-stakeholder steering committee seeking common ground across divergent perspectives," she says.
The steering committee itself includes representatives from mining companies Anglo American and ArcelorMittal, as well as downstream purchasers Microsoft and Tiffany & Co, campaign groups Earthworks and the International Boreal Conservation Campaign, labour organisations United Steelworkers and IndustriALL Global Union, and community activists the Western Shoshone Defense Project.
Second draft: incorporating feedback
On 5 April 2016, the second draft of the Standard for Responsible was released. The Sstandard has now been substantially altered after a prolonged feedback and engagement with the industry and other affected parties.
"Every chapter [of the Sstandard] has been revised in some way," says Boulanger. "We feel that the 2016 revised draft serves as a much better-informed, defensible, intelligent definition for responsible mining in a format that can be measured at real mine sites by independent auditors. The contribution of 1,500 points of comment made by more than 70 commenters on the 2014 draft, new technical expertise and cross-stakeholder negotiations were fundamental to this improvement and progress."
In many ways, the changes in the document reflect a need for the Sstandard to adapt to the physical and economic realities of the modern mining industry, balancing appropriately exacting requirements with practical considerations to ensure the standards are achievable. Mining companies expressed the view that many, if not most, mine operations would be unable to meet the requirements, highlighting particularly troubling areas such as the greenhouse gas emissions standard.
"In response to that input, new technical expertise was incorporated and cross-stakeholder conversations were hosted on the most contentious issues," Boulanger says. "In addition, in response to feedback from companies purchasing mined material, IRMA decided to create a 'Candidate' status for mine sites that aren't yet at full certification level but meet a threshold of core benchmarks in social and environmental performance, and also a scoring tool that will allow mines at any level to demonstrate continuing improvement over time."
To subject the code to more practical testing, IRMA also held field tests at undisclosed mine sites in the US (in October 2015) and Zimbabwe (in March 2016), applying the Sstandard to real-world mining operations to evaluate their feasibility. The US field trial was the single biggest source of revisions to the first draft, and the Zimbabwe trial added more edits, making the Sstandard clearer in its language and simpler to implement and measure. Overall, Boulanger says the tests validated the certification system and demonstrated that requirements not yet met by the mines would be achievable.
"Of course, the big question for all sites is how many resources – time, staff, financial – does it take to achieve elements they aren't yet doing and will they feel there is sufficient value to making such investments," Boulanger adds.
Final draft: can a global certification scheme work?
IRMA's roadmap for the sStandard involves a 60-day review and public comment period to incorporate yet more feedback – the revised document contains flags in specific chapters (including fair labour, resettlement, water issues and waste management) that have proven particular tricky or contentious and require more consultation. IRMA has particularly highlighted its need to make participation more practicable for "smaller-sized companies and mines in economically disadvantaged situations or regions", as Boulanger puts it.
According to Boulanger, the certification scheme will launch as a pilot in 2017 "to support more real-time learning, self-evaluation and improvement of the IRMA system to assure it is best serving its purpose before becoming fully operational in the years to follow".
"The scheme doesn't have the luxury of handing down mandatory orders."
If the Sstandard's incubation period seems extensive and its implementation tentative, it's because the scheme doesn't have the luxury of handing down mandatory orders, as state-appointed regulators do. Although the scheme has received a degree of cross-sector support (after all, industries naturally prefer to self-regulate rather than wait for the regulatory hammer to fall), it still has to contend with the sheer scale and diversity of a truly global industry. The million-dollar question, then: can this scheme, or any scheme, hope to cover enough of the sector's operations to be viable and start building momentum for the future?
"Purchasers, investors, workers and communities seek a common measure for responsibility that gives a level of confidence and surety in the performance certified," Boulanger says, while acknowledging the scale and complexity of the task ahead. "IRMA's credibility is foremost derived from its multi-stakeholder process and years of authentic effort to seek resolution that can create benefit for all. We are confident that IRMA is answering a need expressed by consumers, purchasing businesses, investors, insurance companies and mining companies seeking to differentiate themselves based on their commitment to social and environmental responsibility. But we are also very receptive to suggestions for ways the programme can be improved to serve the diversity you express without diluting IRMA's purpose."
Rather than shaming non-compliant companies into seeking certification under the scheme, IRMA is aiming to convince the industry, bit by bit, that becoming certified as a responsible mine operator is worth the effort.
"For IRMA to be relevant and sustainable it must achieve two things," Boulanger concludes. "Firstly, maintain credibility across stakeholder groups that it is honestly assessing and providing measures to [improve] environmental and social responsibility, and secondly, translating that into financial and reputational value for mining companies so that investing in that responsibility makes good business sense. In 10 years the Standard should look different than it does now. To serve the purpose of forwarding environmentally and socially responsible mining it will need to innovate along with the industry and with civil society's concerns."