Scoping Australia's mines with the latest drone technology
Drones are increasingly being used to map, survey and explore Australia's many operational and abandoned mines. Japan-based specialist unmanned aerial vehicle (UAV) manufacturer, Terra Drone, has opened its first office in the country and is hoping to take the mining market by storm. Terra's Tsuyoshi Honda discusses how the company's technology can access Australia's mines.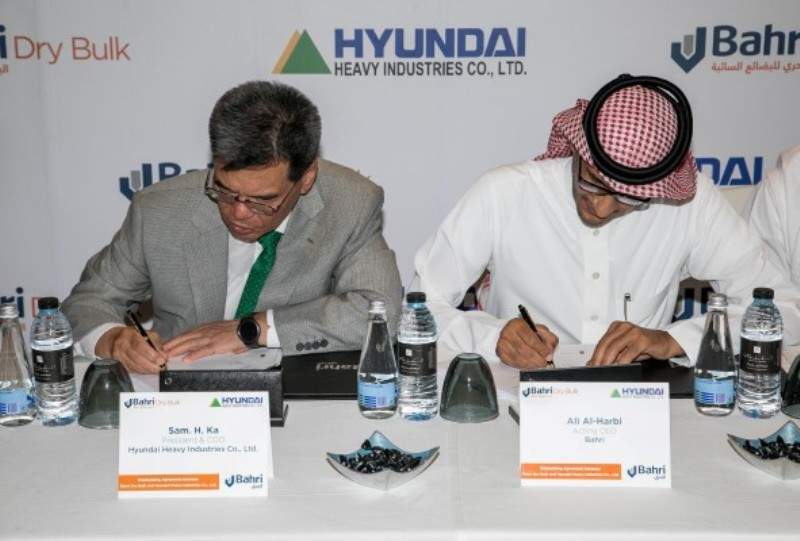 Australia is home to some of the world's largest open-pit and underground mines and has thousands of abandoned mine sites. In recent years, both the government and operators have been keen to exploit the benefits of drone technology to safely collect data and explore abandoned, or legacy, mines.
In the Northern Territory, for example, where mining dates back to the1860s, legacy mines are a major problem with estimated liability costs of more than A$1bn. The government has started using drones to inspect these abandoned mines to help aid remediation efforts.
In January, Minister for Primary Industries and Resources, Ken Vowles, said that drone technology can reach otherwise inaccessible areas of the mine, producing digital terrain models that give operators a better perspective of the site.
Despite advances, drones still have their limitations, such as the number of sensors they can carry and low in-flight battery time.
Utilising LiDAR technology
Terra Drone has one of the most advanced UAVs to date, says Tsuyoshi Honda, the branch chief of the company's first office in Australia, adding that it is ideal for supporting Australian mining operations.
The firm is the number one drone provider in Japan, according to Honda, and is a spin-off of Japanese electrical scooter manufacturer, Terra Motors.
Terra Drone's Laser Drone model is equipped with light detection and ranging (LiDAR) laser technology. It can perform surveying, data capture, and 2D and 3D mapping.
Honda says , the drone, which can carry up to 10kg of payload and fly for two hours continuously, is the only UAV hardware that can integrate the Riegl LiDAR, what he calls the highest quality LiDAR system in the world.
"The LiDAR is heavy but because the drone can carry a larger than normal payload it can be integrated into our special hardware."
"The LiDAR is heavy but because the drone can carry a larger than normal payload it can be integrated into our special hardware," says Honda.
"We can then collect all the data and reduce time and costs compared to the traditional way of doing things."
Furthermore, it is usually hard to collect relief data from steep surfaces, but, compared with a ground laser scanner, the LiDAR can effectively do this using the UAV.
The Laser Drone is also equipped with Terra UTM software, enabling an operator to manage multiple UAV missions simultaneously or to control the UAV, if needed.
Greater range and flexibility of drones
The UAV can travel 100ha per trip, says Honda, come back, refuel and be sent out again, to cover a total of more than 700 ha in one day.
The technology was used to explore and survey areas of the Fukushima nuclear power plant left inaccessible to humans after the 2011 disaster.
The UAV can also operate adequately without GPS.
"Drones usually need GPS assistance to be stabilised during flight, but in certain places this is not always possible; for example, under a bridge, inside of a building or in an underground mine," says Honda
"Terra uses its SLAM [simultaneous localisation and mapping] system to stabilise the drone's flight when there is not GPS available."
The company also manufactures the Terra Explorer series; a collision-tolerant drone designed to accurately collect data from hostile environments, such as inside oil and gas plants. The explorer drone's flexible shell design enables it to fly safely through hazardous areas, without getting crushed or damaged as easily as a traditional drone.
New ways to explore underground mines
Honda is reluctant to say too much but confirms that the company is planning to introduce a drone for scanning and modelling Australia's underground mines.
"It is a very dangerous area so we want to integrate our specially designed drone with a 3D scanner and provide process data for each customer," says Honda.
"It is not safe for a human inspector to enter every part of the mine, because it is small, dark and dangerous, and possibly filled with gas, but this kind of drone can fly there without human operation – so it is very safe for the mining companies and a good solution."
Any data collected by the drone can be used for planning and mine management.
"This is a unique solution for the mining industry that will either be remotely controlled or operate autonomously."
"This is a unique solution for the mining industry that will either be remotely controlled or operate autonomously," Honda adds.
Since setting up in Brisbane just two months ago, Honda says Terra Drone has made a big impact on the Australian mining industry and has its sights set on expanding its remit.
To this effect, the company is targeting the Australian construction sector and, at the end of the July, is conducting a demonstration for the Queensland Government surveying the Great Barrier Reef. It is also looking to establish a research and development initiative with an Australian university.
So is Honda concerned about local competition?
"Yes, we have a challenge there," he says, "but we are a very big company with lots to offer and I am sure we will definitely win over this market".