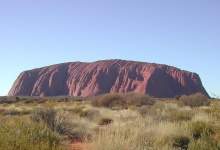 The Northern Territory is known for its world-class natural resource deposits, being home to some of Australia's largest deposits of uranium, zinc-lead, bauxite, gold, phosphate and manganese, as well as numerous emerging projects focusing on commodities like copper, rare earths and potash. But, as the most under-explored region in the country, its potential is far greater than what has already been realised, and, despite the many challenges ahead, government certainly doesn't intend to let the huge opportunities for further exploration pass it by.
Mining is already of enormous importance to the Northern Territory economy, with 4,800 people employed by the minerals sector (it's the second largest employment sector after public service and equates to 3.9% of total resident employment) and mineral production for 2012-13 reaching a value of $2.2bn, or 14.3% of gross state product (GSP), according to the Minerals Council of Australia.
Moreover, royalties estimated for 2014-15 are expected to reach $165m, or 20% of the Northern Territory's own sourced revenue. "A strong Northern Territory minerals sector means a strong Northern Territory economy," says Drew Wagner, executive director of the Mineral Council of Australia's Northern Territory Division.
The region's mining sector is still far from its full strength. Indeed, Wagner believes that if its true resource potential was unlocked, these figures would increase exponentially. "With un-charted and explored ground, new deposits coming online and new ore bodies being discovered and proven, it still has massive potential," he notes.
The Northern Territory Government's chief executive of mines and energy Scott Perkins agrees. "The Northern Territory is recognised as being the most under-explored area of Australia, and its resource potential is very high purely due to the fact that it is highly unexplored," he remarks. "Currently there are more than $4.2bn worth of mining projects proposed in the next five years; it is open for business and viewed as the land of opportunity."
Outside help
---
---
From "epitomising the have-a-go spirit" to being "good for humanity", Australian Prime Minister Tony Abbott has come out fighting for coal
---
Foreign investment has been vital to get the Northern Territory to the point it's currently at; records were broken last year for investment in the region thanks to the government's focus on attracting foreign partners, largely through the mechanism of the International Investment Attraction Program, which launched in 2006 and is part of the Creating Opportunities for Resource Exploration (CORE) initiative.
"The government has recognised foreign investment in our resources sector is absolutely vital to provide the necessary capital to fund large-scale exploration and mining developments in the Territory," Perkins notes. "For this reason, a component of the CORE initiative is dedicated to attracting investment into exploration and mining development projects in the Territory, and raising awareness of the Territory's resource potential."
It's already paid dividends, Perkins believes. "An advantage of this new initiative and the new exploration opportunities is the discovery of new commodities, such as rare earths, titanium, tungsten and vanadium, which are all very appealing in the international market."
Taking into account Chinese companies alone, the programme has already resulted in more than 35 investment deals in Northern Territory projects, worth $775m.
But a lot more of the same is needed if the region's resource potential is to be truly unlocked. "We are continuing to raise the Territory's profile in the global industry as a preferred destination for exploration investment," he explains, adding that, while China does play a huge role in the Territory's mining sector, other East Asian countries are also starting to get in on the game.
"Korea and Japan are beginning to now step up, while India, Malaysia and Singapore are also showing interest. Investment delegations are being led by the Minister to South Korea and Japan, as well as China. These delegations have included a number of exploration companies with quality projects that need major investors to take their projects to the next level."
"Foreign investment has been vital to get the Northern Territory to the point it's currently at."
Home-grown solutions
Foreign investment alone, however, will not be enough to drive the mining sector as far forwards as it could potentially go; things need to change closer to home too, something the government has also realised in recent years, with the last twelve months proving to be a turning point.
For example, in the latest Territory Budget, the government committed $23.8bn to extending the CORE programme for another four years, plus an additional $2m per year to assess the Territory's shale gas potential.
"Under CORE, the NT Geological Survey (NTGS) has been better resourced to undertake new geoscience and exploration stimulus programs designed to accelerate the Territory's next generation of minerals and petroleum discoveries," Perkins says. "This is the largest investment in supporting the exploration industry ever made by a Territory Government."
NTGS is making quick use of the improved support, with an airborne survey and ground gravity survey both in progress and the largest field program undertaken by the NTGS in more than a decade now underway.
"In fact," Perkins emphasises, "there are now twice as many geologists undertaking field-based programs than there were when we came into government less than two years ago."
---
---
As Queensland's huge and controversial Carmichael project continues to move closer to becoming a reality, the battles lines have been drawn .
---
On top of this, the national government has put together a green paper, which will inform a later white paper focusing on developing Northern Australia, outlining not only the many opportunities the region has, but also the challenges that need to be overcome to take advantage of them, including poor infrastructure, high transport and service delivery costs, and a sparse population. It then examines policy directions that could be taken to meet some of these challenges head on.
A Mining Advisory Committee has also been established to provide the government with expert advice and feedback on their policies related to the resources industry, with the aim of helping leaders to establish potential opportunities, further understand the impacts of policy and better understand the impediments to industry development.
"Strategically on behalf of the greater good for the greater minerals sector, this mechanism will be intrinsically important," says Wagner. "Designed to look at high level opportunities of strategic shifts and changes, this will provide the conduit to develop opportunities such as coordinated response to infrastructure and strategic regional development."
Policy changes are already being considered. "Government is continuing to look at all policies that can help streamline the application and approvals process and stimulate the Northern Territory resources and mining industry," says Perkins.
The Northern Territory Government is also investing in infrastructure upgrades, such as roads and the port, to improve access to major mine sites.
There may be lots of work still to do, but Perkins is keen to emphasise that the overriding feeling across the region is optimistic.
"T'his is a very exciting time for the territory and a time where we are attracting a lot of interest and really driving the investment in the north."