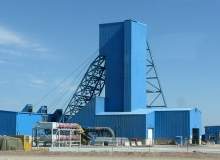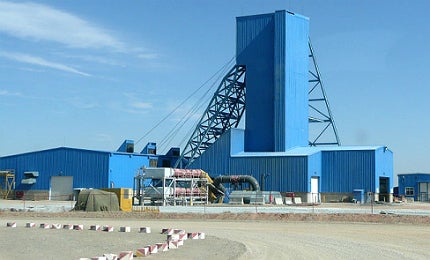 Not so long ago Mongolia's Gobi Desert was considered to be one of the last great wildernesses of the world, where agriculture and herding trades provided the bare necessities in economic activity.
Now, the once unexplored landscape is occupied by mining giants which are looking to make a profit from the region's proven mineral reserves.
But the resource boom may be at risk of imploding as the growing threat of resource nationalism spooks the industry.
Aluminum Corporation of China (Chalco) was one of the first foreign investors to be affected by resource nationalism when, in April 2012, it launched a bid to buy a majority stake in a major Mongolian coal mine, Ovoot Tolgoi, from SouthGobi Resources.
One month later, the government passed the 'Strategic Entities Foreign Investment Law' which requires large bids, made by private companies and state-owned enterprises, to be reviewed by parliament. In September, Chalco withdrew its offer for SouthGobi, citing the new law.
"Aluminum Corporation of China (Chalco) was one of the first foreign investors to be affected by resource nationalism."
Concerns are now mounting over a new draft legislation being considered by parliament that could give the state a free equity stake in many mineral projects.
The draft bill amends the Mineral Law passed in 2006, which formed the basis for the investment agreement between Rio Tinto and Mongolia for the giant copper mine, Oyu Tolgoi, in which the government owns a 34% stake.
Mineral policy advisors say the proposed law would strengthen the economy and better protect the environment, but opponents, including the Business Council of Mongolia, whose members include Peabody Energy and Centerra Gold, say the bill will greatly discourage future investment in the country.
Resource nationalism in Mongolia
Mongolia's push for control over mineral assets in the country is not new. In September 2012, a group of influential backbenchers attempted to negotiate a 51% stake in the Oyu Tolgoi mine, which is expected to account for about 30% of Mongolia's domestic product when it reaches full production.
"Mineral policy advisors say the proposed law would strengthen the economy and better protect the environment."
This resolution would have gone against a deal made in 2009 between the government and Turquoise Hill Resources, controlled by Rio Tinto, which only allows the state a majority share 30 years after the project goes into operation.
The government eventually backed down after Rio Tinto insisted it would not renegotiate the terms of the project, but still today the operator is at loggerheads with the state over ownership and the development costs of the mine.
Mongolia has also categorically rejected investment from its neighbour China, a country it relies on for 90% of its exports. Not only did it refuse to transfer SouthGobi Resources' mining leases to Chinalco, it also went back on its promise it made in July 2011 to allow China's Shenhua Group to develop the Tavan Tolgoi coal deposit with US-based Peabody Energy and a Russian-Mongolian consortium.
So why is Mongolia reluctant to allow Chinese ownership of mineral resources? Hugh Stephens and Charles Krusekopf say in their report, 'Feeding the Hungry Dragon: Canada, Mongolia and China's Resource Strategy', that the country is concerned that Chinese companies would sell Mongolian products to Chinese buyers at artificially low prices, and would impede efforts for value added processing in Mongolia.
Mongolian mining officials are also wary of Chinese investors. Chingis Gombosuren, director of corporate development at MoEnCo, a subsidiary of Mongolia Energy Corporation, says they lack mining experience.
"MoEnCo is a Hong Kong stock exchange listed company. Therefore, the biggest stakeholder is a HK tycoon, who made a fortune on real estate rather than mining. Chinese or Russian tycoons will not listen to anybody, unless they will hear what they want to hear. At the end, the new frontiers always attract investors with flimsy experience," adds Gombosuren.
But while Gombosuren is cautious of foreign investors, he is aware of the importance of their involvement in Mongolia's resource development and is concerned that the new Minerals Law could tarnish relationships with potential buyers. "In my view, it's a naive and bad idea," he said.
Founder of Australia-based consultancy Emergent Advisory and former Oyu Tolgoi executive David Paterson said the more onerous the terms for foreign investors, the fewer mineral resources that will be developed.
"Investors will look at the impact of this proposed law as a part of the total suite of conditions that any potential mine will be subject to. And if they judge that the cost of doing business in Mongolia is too high, they will seek investment opportunities elsewhere," said Paterson.
"The Government of Mongolia will be aware that the major minerals economies in the world, like Australia, do not require that the government has an equity stake in mineral developments. In those economies the government receives its economic return from the development of mineral resources through taxes and royalties."
Minerals Law: a new transparent government
While some industry heavyweights believe the Minerals Law will create an uncompetitive investment environment, the working group behind the draft bill says the proposed policy will help initiate a responsible mining regime.
"Mongolia has also categorically rejected investment from its neighbour China, a country it relies on for 90% of its exports."
D. Munkhtuya, member of the working group, told the Mining Journal of Mongolia earlier this year: "As things are now, local people do not get much benefit from mining activities in their area, despite companies making considerable contributions to the budget or variously supporting the Governor's office.
"The best way to stop this is to give the local residents the absolute right to make the initial decision on whether they want mining in their area. This is the way we've proposed. Maybe it will take a few years for people to accept this quite new concept but there should be no alternative to entrusting local residents with both the right and responsibility to themselves decide on what they want to be done in their territory."
Corrupt government officials who have frittered away the country's wealth at the expense of the wider public have muddied Mongolia's reputation in recent years. In August 2012, former president Nambaryn Enkhbayar was sentenced to four years in prison and fined more than MNT 1.7 billion after being found guilty of graft charges.
But analysts say that if Mongolia's new leaders are transparent, they could use the country's mineral wealth to its advantage. Paterson believes the new government, elected in August, has already shown signs of being committed to reducing corruption by pursuing several high profile prosecutions.
In January former chairman of the Mineral Resources Authority D. Batkhuyag was sentenced to six and a half years in jail for illegally issuing of more than 120 mining licenses and reissuing four suspended licenses to Rio Tinto's group SouthGobi Sands.
A month later, SouthGobi Sands president Justin Kapla was detained from leaving Mongolia as part of the probe into corruption among domestic officials.
Paterson said he is "cautiously optimistic" that the Mongolian Government will make progress in addressing corruption, and senior business analyst Gansuld Tumentur agrees.
"The Transparency International Index of Perceptions of Corruption is showing that Mongolia has improved substantially in fighting the corruption especially with the state officials. So I would say the government has a pretty good chance to achieve its state objectives," says Tumentur.
The index ranked Mongolia 98 out of a list of 174 countries (where number one is the best possible position) in 2012. This represents a significant improvement from 2011, when it ranked 120 out of 182.
So can Mongolia cope with its newfound wealth? "Yes, undoubtedly," says Ederne Resource Development external relations and corporate responsibility professional Jon Lyons. "The government has the potential to effectively manage increased revenues and sustain an enabling environment for economic growth.
"The challenge lies in avoiding temptations for short-term, poorly targeted spending and maintaining more long-term growth-oriented policies."

Related content
---
A suspension of Goa's troubled mining industry has left many without employment and cost the economy dearly. But for some, the ban is a premonition of what could happen if Goa continues with its overdependence on iron ore mining.
The video game Black Ops II imagines a world at war over a scarcity of rare earth minerals, but just how likely is this scenario?
---