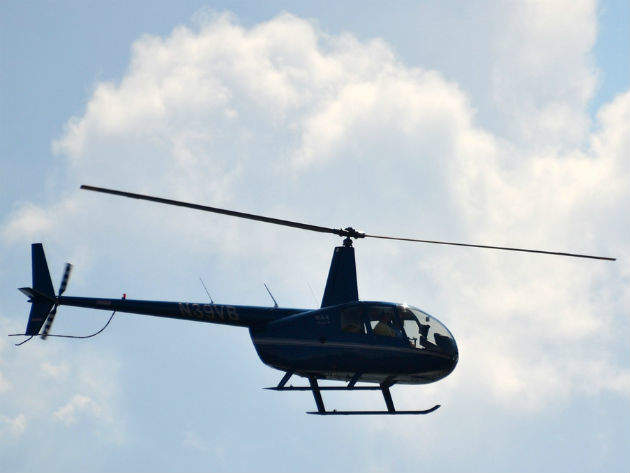 Mines are dangerous places, not least because of their often remote and hostile locations far from medical facilities. Med Air Africa, set up in 2010, is helping to bring medical rooms and equipment, highly trained staff and air assistance to mines across Liberia and South Africa.
Med Air Africa operates throughout the aeromedical industry to help provide the best possible solutions for a wide range of mining injuries. Working with mining companies from the very first stages of regulations and compliance, through to the running of 24hr medical facilities and response units, the company caters for some of the biggest mining firms on the continent.
Founder and general manager Jannike Bester and marketing manager Murray Anderson explain the most common injuries, and how to implement practices to protect and save miners.
Molly Lempriere: How did Med Air Africa start?
Jannike Bester: We started the company in 2010 mainly as aviation operators. We were operating helicopters and started managing pickups for mining clients, and then from there we went through a phase of gaining licenses to then operate these helicopters commercially.
In 2013 we saw a gap in the market regarding aeromedical support, and that's when we applied for a class one medical license. Since then we've been actively involved in the aeromedical aspect.
ML: Could you explain a bit about what Med Air Africa does?
JB: With either an established mine or one that is just at the start of being set-up, we come and set-up the clinic for you. We kit it out with all basic to advanced life support equipment, all medications, disposables and consumables. We come and set-up a clinic to your specifications and standards, and then we provide the medical support, the personnel, the doctors, the nurses and the medics.
We also put all the policies and procedures into place, making sure the legalities of a project are set. So the mine is covered for any liability should there be malpractice on the site.
The idea behind it was that our two industries complement each other so a lot of our clients contract their aviation and medical support from us. So with our improved helicopters we can transport all passengers, staff, cargo; on a daily basis, as required.
"With our improved helicopters we can transport all the passengers, staff, and cargo."
Then because we actually run and maintain the clinics on the site, should – touch wood – something happen, in the event of an emergency it takes us an hour to take the seats out of the aircraft or the helicopter and put in the aeromedical support kit, whilst staff stabilise the patient. Once the approval from the chief medical officer comes through then we'll load the patient and fly them out to the capital city, from where the bigger aircraft will then pick them up and fly them out to the closest suitable facility.
ML: What are the biggest challenges you faced when putting into place a medical facility on a mine site?
JB: To be honest, I think the most difficult part was the red tape that comes with operating in Africa. And having to think outside the box and be innovative working through all of the red tape and still provide the best aviation and medical solutions for our clients.
ML: What sort of injuries do you most commonly see coming out of mines?
JB: The problem with the mines is the lifestyle of the people. There's not enough time to be active and they smoke. So their smoking habits, their eating habits and a lot of stress from the investors to provide, mean the miners' lifestyle isn't that great. So we've had everything from cardiac to strokes, as well as more general problems like malaria. We've had amputations.
It all depends on the mine. Where it's located, what kind of mine it is, what kind of operation they are involved in. Africa is an absolute experience, with it you get the cultures, the languages, it's a completely different environment to operate in, and often when you explain it to people they don't always understand it.
"I really do feel for the miners on the sites because it's really so stressful."
I really do feel for the miners on the sites because it's really so stressful, especially when the targets from the investors start being set into place, they have to meet those targets and sometimes it is completely unrealistic. It also depends on location: is it in the desert, is it rainy, is it tropical?
We actually do a study for the first couple of months as we come in, we do a study on the environment and we look at the cost. We put everything together and we try and see, what it is, what they do, what they do differently, and then we try and put our plans together around that. We try and get the guys active and we are constantly promoting health and keeping them healthy.
Murray Anderson: Malaria, for example, during the rainy season, malaria incidents will sky rocket at those parts of the year. Then in other seasons it won't be that high. So there are all sorts of considerations, especially in West Africa which is extremely troubled, there are different scenarios you have to take into account.
ML: Are there any examples you could give me of particularly challenging injuries you've had to deal with?
JB: We've had a couple of amputations, we've had an amputation of the right arm, if I remember correctly, where we could luckily stabilise the patient and stop the bleeding, and we flew in with our helicopter, fetched the patient and then brought him out to our clinic that was based in town, and that was actually a Liberia case. That was one of the worst that we've seen. Up until now, we haven't lost anyone so we're very happy.
ML: If an injury occurs at a mine, what sort of timescale is there for getting someone out and to a hospital?
JB: It depends on the operation and also the pace of where the mine is. Is it one that is kicking off now, or is it a well-developed and set-up mine? It also depends on the environment, where is it, how far from town is it, is it far away from the capital? A lot of the areas we deal with by road could take you anything from five to ten hours to get to. By helicopter or aircraft, so basically with air support it can take us anything from 20-50 minutes. It all depends on the operation and the environment that we're in.
ML: Do the different kinds of mines have a big effect upon the different kinds of injuries that you see?
JB: Yes definitely. The oil and gas sectors, iron ore sectors, gold sectors, palm oil sectors, each one is completely different. So to give you an example, earth moving in mining means they work with a lot of crushers, so they are used to a lot more amputations and so forth. The gold sector, because they work with cyanide mixing, there's a lot of burns that you can see. The palm oil they're constantly cutting, so a lot of cuts and also amputations again. It all depends on the operation, and once again where they are and what type of place they are in.
ML: Can Med Air Africa services be easily scaled up then?
MA: Easily scaled up, yeah, that is something that we feel a certain pride in. We are able to build a product or a solution quite quickly and effectively. If the larger mining clients, and oil and gas clients, need coverage on say four, five, or six sites in the country, it is possible for us.
Another thing to think about is that as South Africans and Africans, it's not a new thing for us that a lot of mining companies have to engage in community healthcare initiatives. As part of their agreements to mine, they have to provide healthcare. In Africa we have a lot of these programmes, we pretty much know how they improve community relations and that if they are managed correctly they can have a huge effect of the client.
So we stay with our clients to help them improve, in terms of medical training, it's an additional service but it's a service we understand and know how to fulfil.