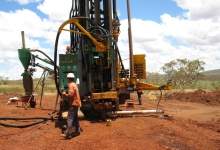 The 'Health and Safety Critical Control Management: Good Practice Guide' by the International Council on Mining & Metals (ICMM) advises members on how to identify and manage 'critical controls' to ideally avoid a serious incident occurring, or at least minimize its impact.
The guide, which is the product of more than a year's work and offers input from major mining operators on established practices, aims to ensure that operators keep controls in place. It states that often the cause of accidents is not a lack of understanding of the risks but rather that "controls were not always effectively implemented". The nine-step process stresses the importance of careful and detailed planning, with six steps dedicated to planning and three relating to implementation.
Explaining the decision to adopt the CCM approach for the mining and metals industry, Hannes Sruyweg, director of health and safety at the ICMM, mentions some guiding factors during the research phase: "This included the fact that low lost-time injury frequency rates were not necessarily a predictor of zero fatalities and that the causes of high potential incidents related to the adequacy and performance of controls."
Accounting for unwanted events and accidents
At the outset of the process, the various definitions and objectives of the project are mapped out and matched with effective methods of identifying where potential hazards might occur. This is then followed up by identifying each and every Material Unwanted Event (MUE), ranging from common concerns, such as flammable gas, to more site-specific risks which might occur.
Once these have been identified, the different controls that relate to a specific event are mapped out, such as ventilation in the case of gas build-up, and then narrowed down to a selection of critical controls. Defining characteristics of such controls include that they fill a crucial role in preventing the MUE from occurring, they address multiple causes and that their absence significantly increases risk. The next step is to establish a method of verifying and monitoring that the critical controls are being managed.
---
---
Could an international safety regime help bring automation into wider use in the industry?
---
At this point in the process, the guide stresses the importance of securing buy-in from senior executives. It identifies four key people in association with each MUE. First, an MUE owner, expected to be a senior line manager, is in charge of managing the specific risk. Second, a critical control owner is in charge of ensuring that is working effectively. The third individual is in charge of verifying and reporting the performance of the plan. Finally, a senior line manager is expected to be in charge of reviewing the performance reports and identifying an issue that needs to be addressed.
Putting the planning into action on-site
From this stage, the process moves from planning to implementation. First, what has been developed in principle is trialled in practice on-site to assess its effectiveness, before a final implementation programme is agreed between the plan owners and those on the ground. Once it is rolled out, performance is monitored and reported back to the MUE and critical control owners. Next is the review process which enables lapses or declines in performance to be identified and action to be taken to bring it back up to the required level.
Provided each step is followed correctly and sufficiently, the structure should enable incidents to be either avoided or for their impact to be minimised. However, as with all plans, its value is dictated by how closely it is followed.
Asked about the challenges of adoption, Sruyweg says: "As with any attempt to bring about cultural change, the process for influencing attitudes and behaviour can take time. Equally organizations must be cognizant of the potential impacts of change and that there are no unintended consequences as a result of the change. This can be addressed through thorough piloting prior to full-scale implementation."
Turning to those that most effectively lead on health and safety in the industry, he says: "Top performers are usually leaders in creating appropriate cultures, work environments and methodologies which are transferable across the different categories of mining, and indeed across industries." Asked to specify particular characteristics of leading companies, he identifies having a "safety culture that drives operational discipline and fosters employee engagement" and treating safety as a "value rather than just a priority".
Leaving lagging safety indicators behind
While mining will always have its dangers, and pressure to improve health and safety performance will always increase after an accident occurs, the CCM approach is intended to offer the means to measure performance and identify performance declines, irrespective of how many incidents occur.
"Top performers are usually leaders in creating appropriate cultures, work environments and methodologies which are transferable."
"The value of the approach is in the intelligence that is gathered and shared regarding the performance of controls within an organization," says Sruyweg. "This provides leading indicators on the health and safety status of an organization rather than lagging indicators such as audits or frequency rates."
While the scope and detail of the approach, if used as intended, may well be able to deliver on its goal of reducing "fatal and catastrophic events", full and effective implementation is likely to be a challenge.
But, as Sruyweg stresses, that is no excuse: "Health and safety are simultaneously the biggest moral imperative and challenge for the mining sector. There is no longer a need to justify safety within the business case; it is self-evident that poor safety performance is indicative of poor business performance."