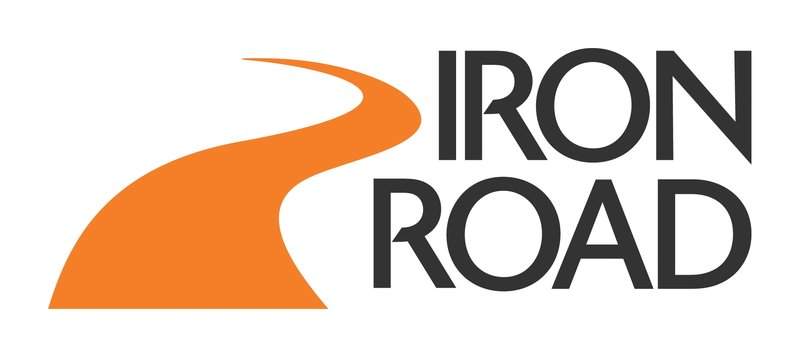 Iron Road's Central Eyre Iron project (CEIP) has been given the go ahead by the Australian Government and now has until the end of the year to find its $4.5bn budget. The South Australian mine promises to produce 21.5 million tonnes (Mt) of magnetite – one of the most important iron ores – every year.
On the 3 May, Iron Road's Mining Lease and Development application was accepted in a speech by Australian Premier Jay Weatherill and the Minister for Mineral Resources and Energy, Tom Koutstantonis. This is a significant milestone for the project, allowing Iron Road to move forward in talks with landowners and potential financiers.
In 2007, Iron Road, which currently owns 100% of the project, was set up specifically to ensure CEIP came to fruition. Iron Road is expected to start construction in 2018, and take four years to complete.
Australia is the world's biggest exporter of iron ore, with a US dollar value of $39.5bn in 2016 it accounted for 55% of total global iron ore exports. With an estimated 4.5 billion tonnes (Bt) of mineral reserves and 3.7Bt of ore at the site, CEIP will help to secure Australia's place in the iron market for many years to come. But what challenges does it still face before the project is complete?
More than a mine
Iron Road will be the only project of its type in Australia and the country's largest magnetite mine. As such, it has already received vast amounts of support from the Australian Government, enjoying major project facilitation from the federal government, and has been listed as a 'priority project' by Infrastructure Australia.
"Over the next four years, Iron Road will develop a $4bn integrated supply chain consisting of a mine, rail and deep water port operation on the project," explains GlobalData practice head for mining, Alok Shukla. Following construction, CEIP has an estimated mine life of at least 25 years and is generally expected to be active for at least 30 years.
"Over the next four years, Iron Road will develop a $4bn integrated supply chain consisting of a mine, rail and deep water port operation on the project."
The mine itself will take advantage of three collections of iron occurrences, Warramboo, Kopi and Hambidge. It has been designed modularly, allowing mining to begin whilst construction is still taking place to ease cost and reduce risk of the project going over schedule. Once up and running, the mine will use in-pit crushing and conveying, so a smaller trucking fleet is required, and course grind the ore to reduce the amount of power required.
Once crushed, the ore can be transported to the port for shipping using Irons Roads own rail network. A strategic partnership has already been agreed with China Railway Group Limited (CREC) and Emerald Grain to make the new railway a reality. The network will cover 148km, with an initial 25t axle load capacity, allowing each train to carry 11,000t of iron concentrate from mine to port. It will also be used to bring in water, power and supplies to the site, and may be connected to the national rail network in the future.
The port will be constructed near Cape Hardy on the east side of the peninsula, the more sheltered side of the peninsular. This benefits the construction in a number of ways, including improving its environmental credentials as no sea floor dredging will be required and there are no reefs or areas with sensitive marine life nearby. The port will consist of a 1.3km long finger jetty with an exporter dock at the end, large enough for capesize vessels, which have never been used in South Australia before. Iron Road plans to export 20Mt per annum (Mtpa), leaving a further 50Mtpa available for third-party use.
Construction of the mine and the surrounding infrastructure is expected to create 2,000 new jobs in the area, and once it is complete Iron Road believes the CEIP will support 700 mining jobs.
Why mine magnetite?
Iron accounts for 95% of all metals produced and demand is staying strong. This is driven predominantly by developing countries, which require increasing amounts of iron to help build their infrastructure. In 2011, 1.1Bt of iron was used worldwide and this amount is expected to grow to 3.5Bt by 2030.
For years magnetite ore was considered inferior to hematite, the main source of iron ore. This was because hematite contains much higher percentages of iron, between 56% and 64% whilst magnetite only contains between 25% and 40%. Magnetite must be concentrated before it can be used, adding cost and time to the process.
There are two key advantages to using magnetite, however, which are seeing it become increasingly popular in North America, Europe and China. The first is the consistency of the iron; it can be easily concentrated using electromagnets as magnetite is the most magnetic mineral found in the natural world. Once it has gone through this process, >65% of its content will be iron with very few impurities, and CEIP boasts a 67% iron content at its site. This reliability makes it more suited to premium iron and steel.
"The project has the potential to significantly increase production in line with the state government magnetite policy intention of exporting 50Mt per annum by 2030."
Magnetite also produces fewer emissions throughout its processing, making it the more environmentally friendly source of iron. Concentrating the ore creates 64kg of CO2 per tonne, but it creates 172kg less CO2 when put in a blast furnace than hematite. Overall therefore, producing iron from magnetite is the cleaner option, with processing creating 108kg less CO2.
Australia is heavily invested in iron, but with demand strong and hematite resources waning magnetite looks set to become an increasingly important mineral. "The project has the potential to significantly increase production in line with the state government magnetite policy intention of exporting 50Mt per annum by 2030," says Shukla. "South Australia has 14Bt of unexploited magnetite. However, it currently mines only about 2Mt per annum."
Concerned locals
The sheer scale of Iron Road could bring with it a host of challenges, but current plans for infrastructure take great advantage of the area. The Eyre Peninsula is well placed to support the infrastructure, as the "location is exceptional, with the deposit lying near to the coast, with good possibilities for power and related infrastructure", says Shukla.
Iron Road must now secure permission from private land owners for the construction of the railway, which may provide one of the largest challenges for the project. Farmers within the infrastructure corridor have been protesting CEIP for a decade now with many claiming that they will lose all of their land if the project goes ahead and others highlighting that what they will have left after the railway takes their land will be unworkable. Complaints have been launched against Iron Road for failing to take into account the frustrations of those who will be impacted by the railway, many of whom have now employed lawyers and are promising to continue to fight the project.
Iron Road's next step is to find stakeholders to finance the project. Economic support for the project, however, is already off to a good start as, according to Shukla, "this project has received expression of interest from three main Chinese financial institutions: China Development Bank (CDB), Industrial and Commercial Bank of China Ltd (ICBC) and China Construction Bank (CCB)".
The China railway group has already agreed to take 10Mt of ore per year, which has boosted confidence in the project. "All three institutions confirmed their intent and ability to accomplish financial close by December 2017," Shukla says, adding that "considering the priority and support from financial institutions [funding the project] will not be any challenge".
Before construction can begin Iron Road must still fulfil 127 conditions, including constant dust and noise measurement, and resolve its land access issues. Only one piece of legislation is left, the Commonwealth environmental legislation. Environmental issues always pose a challenge to mining, but the company hopes that, due to its commitment to power reduction techniques such as course ground ore along with sourcing its water from a borefield amongst other initiatives, that the environmental challenges have been effectively mitigated.
Iron Road is progressing fast, with a great amount of support from the Australian Government and industry, and now it seems that little can stand in its way.