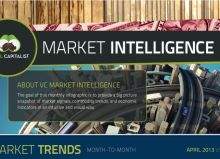 Courtesy of Visual Capitalist, this month's market analysis infographic charts an all time high US market as positive employment data sends commodities sky high.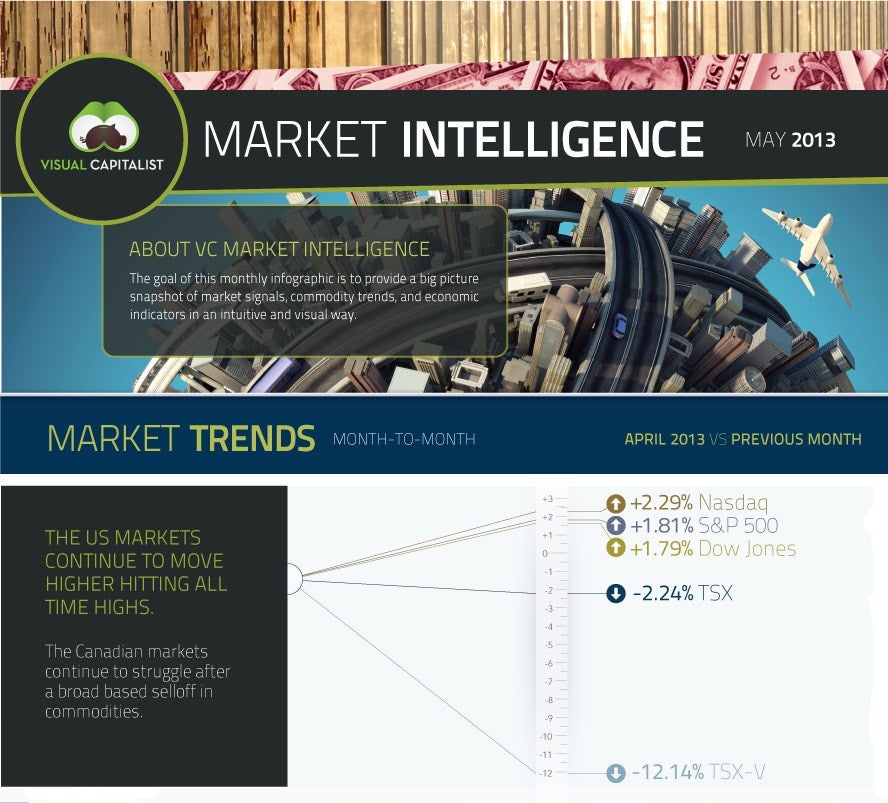 ---
US market moving fast
US markets continue to move fast, defying expectations and hitting all time highs, bolstering the case that the US economy could survive both the domestic sequestration and the storm clouds of further recession in Europe.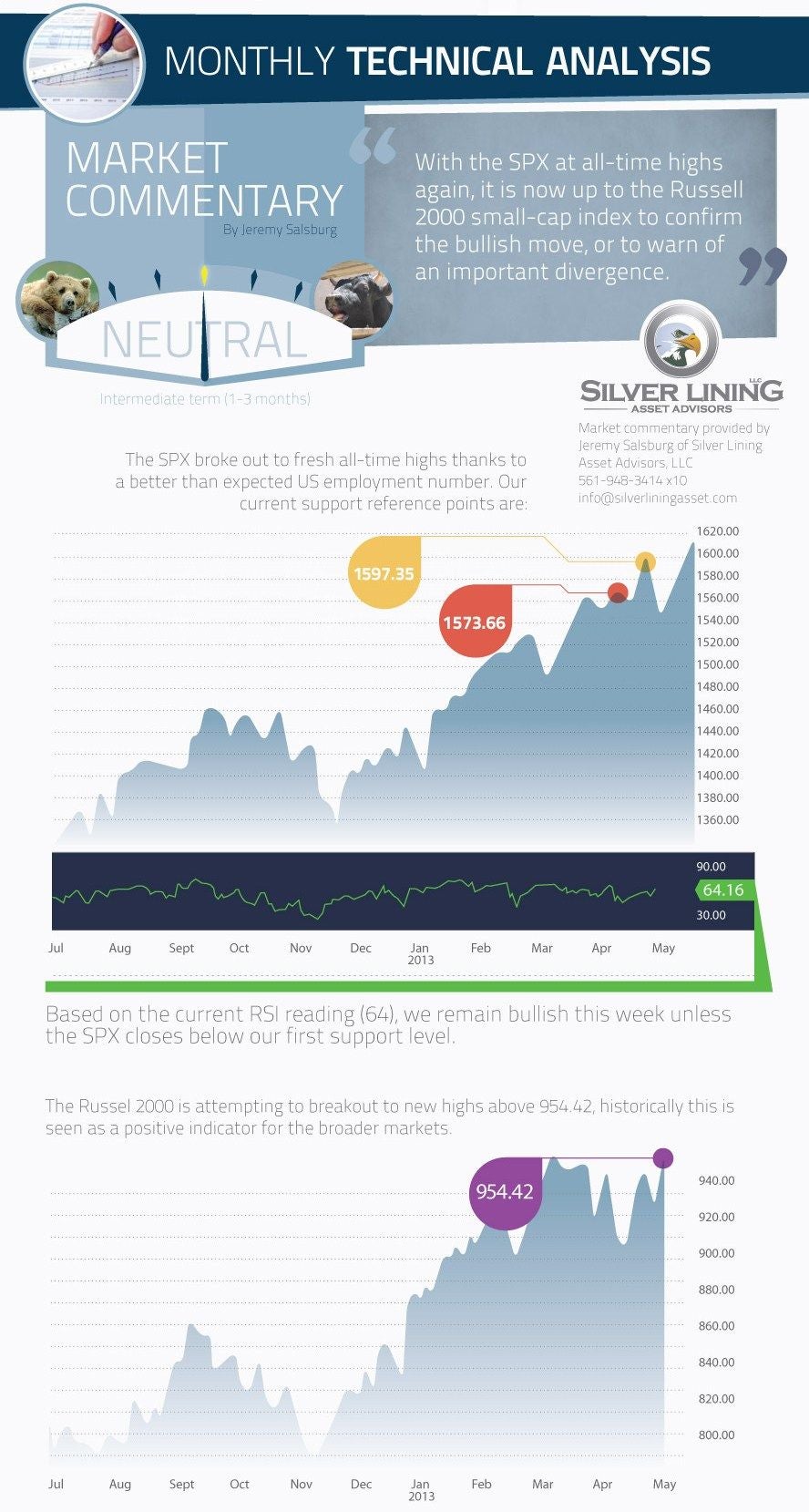 ---
Unexpectedly positive employment numbers
The SPX reached all time highs thanks to unexpectedly positive US employment numbers. The unemployment rate in the United States decreased to 7.50% in April from 7.60% in March of 2013.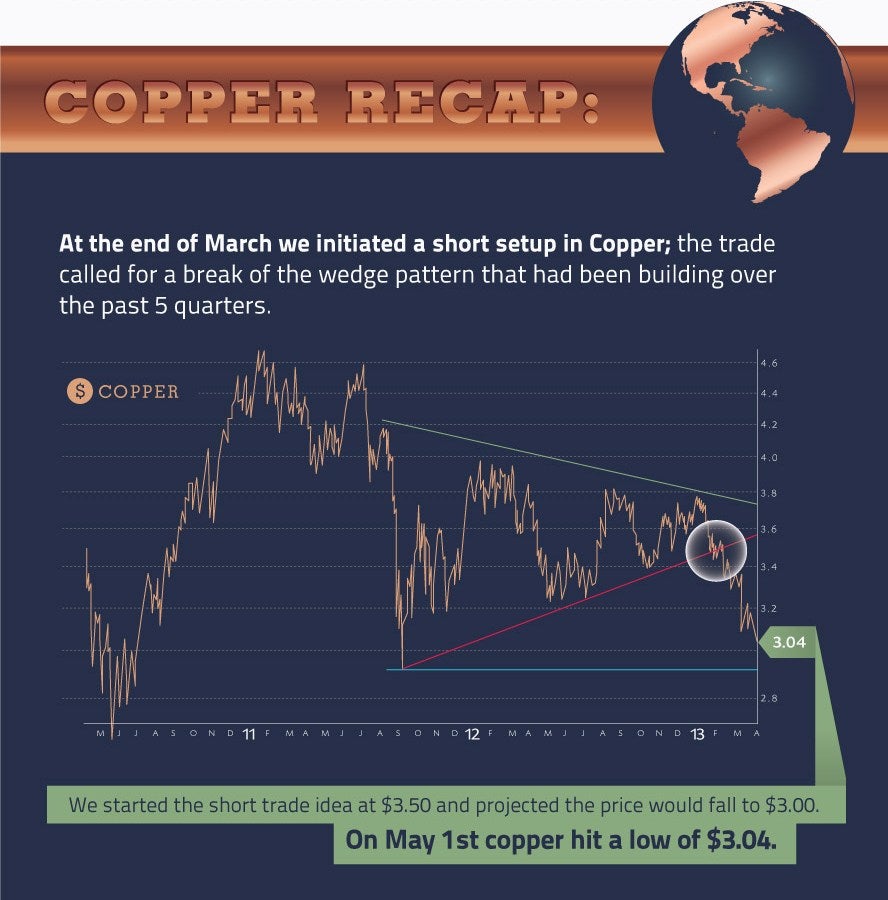 ---
Copper hits a low
On 1 May copper hit a low of $3.04 and continued without much change throughout May as high stockpiles reflect the global economic slowdown. Output of manufacturing plants in China also hit a three-month low of 51.0 compared to 51.1 seen in April.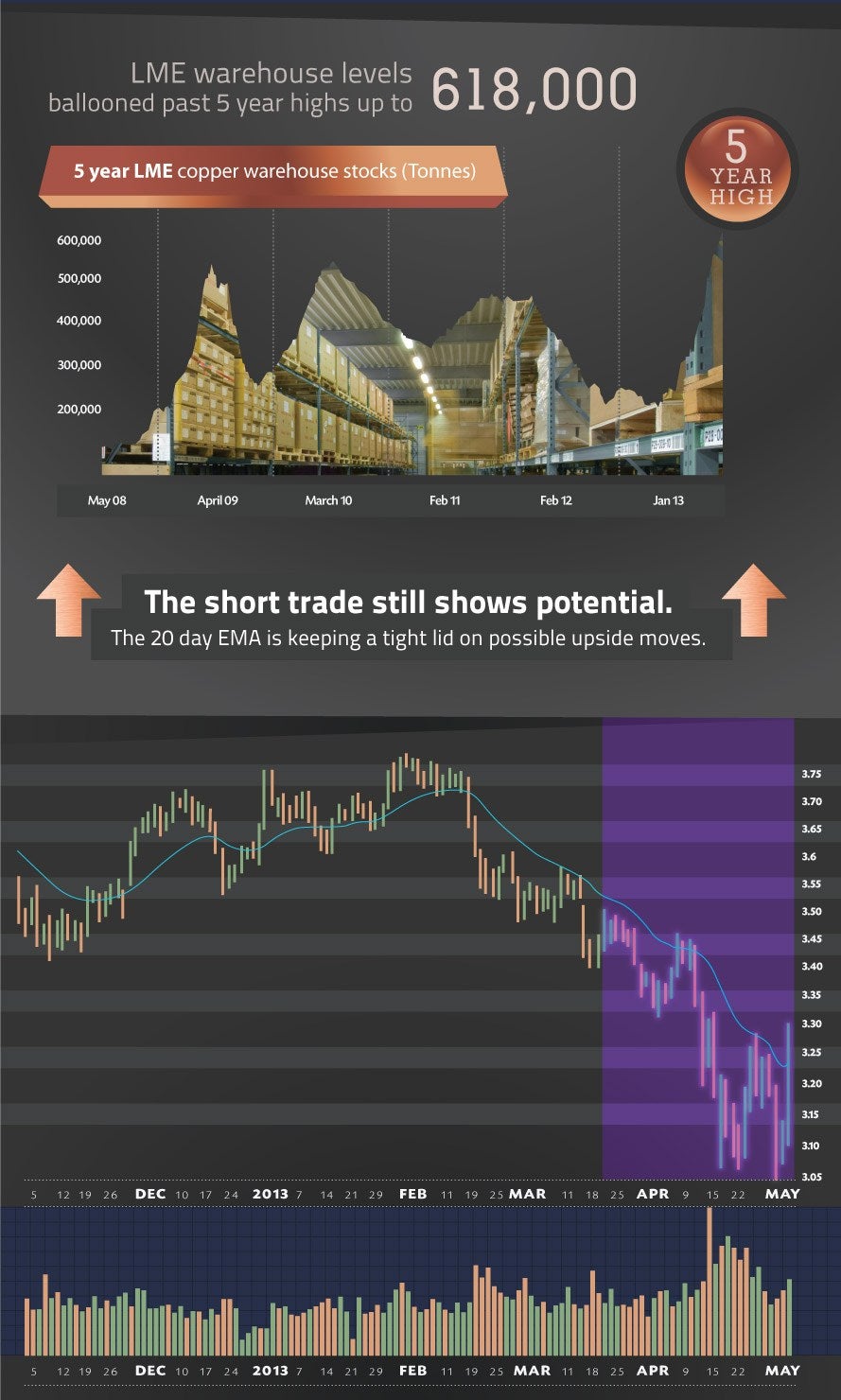 ---
Forecasts may need to be revised
LME warehouse levels reached a five year high in May up to 618,000 tonnes. Signs are evident that the supply and demand threshold is weakening, and with labour strife continuing in Chile, the world's biggest producer, forecasts may need to be revised.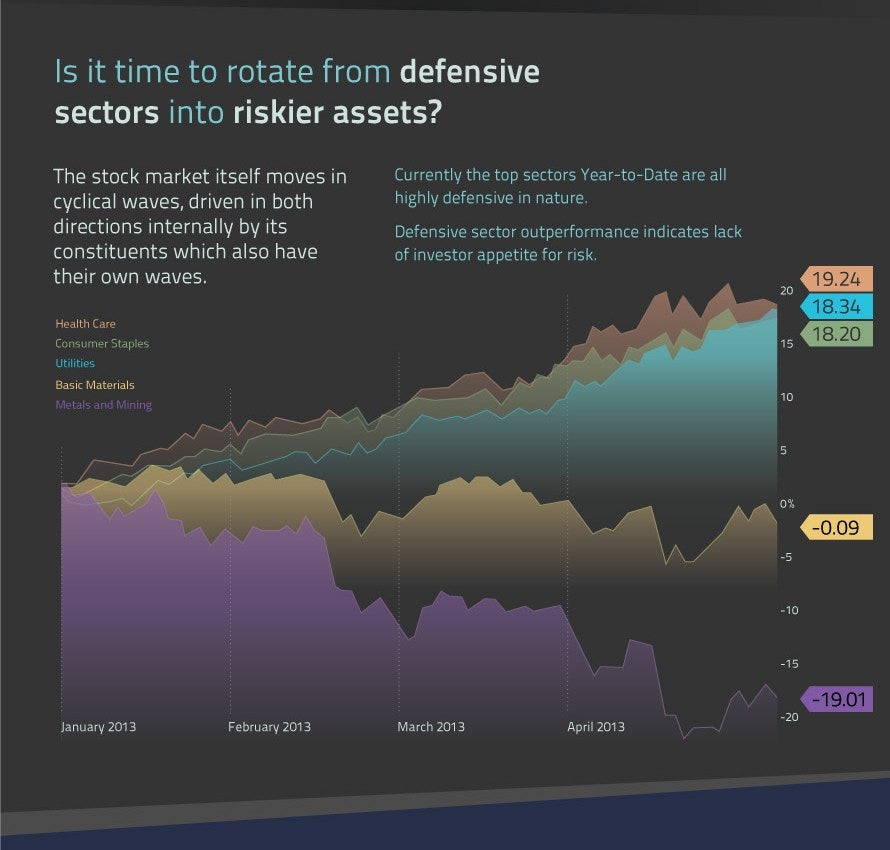 ---
Defensive sectors or riskier markets?
Investors are asking whether it may be time to move from defensive sectors into riskier markets. Thus far however, defensive sector performance reveals a distinct distaste for risk.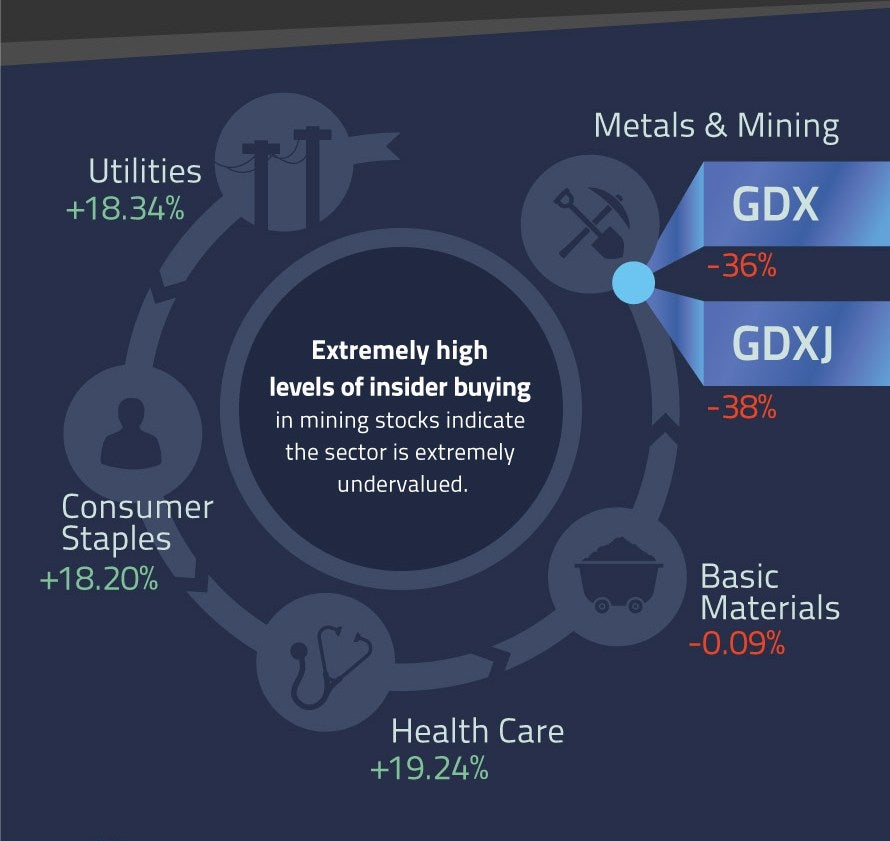 ---
Undervalued commodities
Extremely high levels of insider buying in mining stocks reveal that the commodities sector is extremely undervalued. A gold and silver bullion shortage in particular could benefit undervalued mining stocks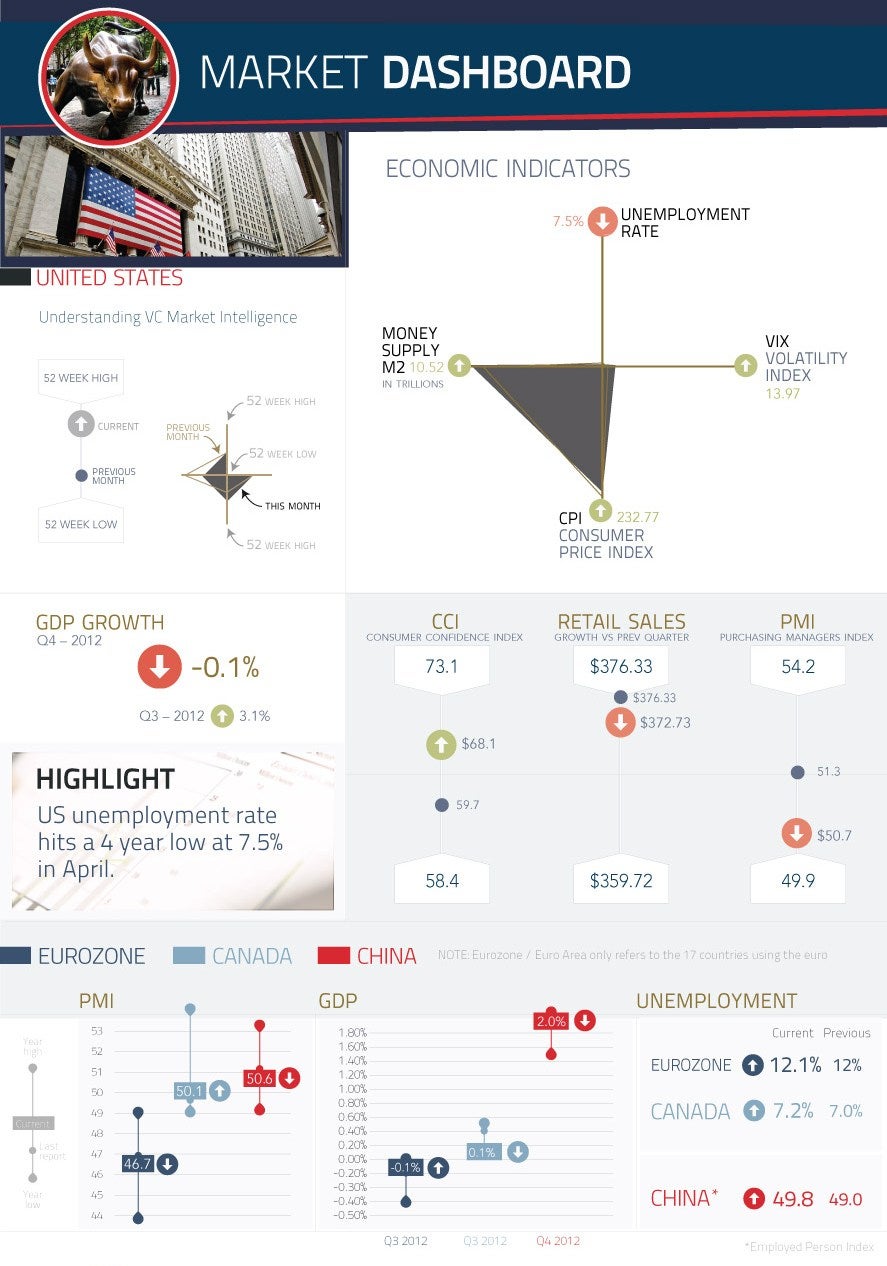 ---
GDP growth
In the US, good employment figures for May have had a positive affect. Money supply is up and so are both the volatility index and the consumer price index. GDP growth grew to -0.1%, 3.1% up on last year.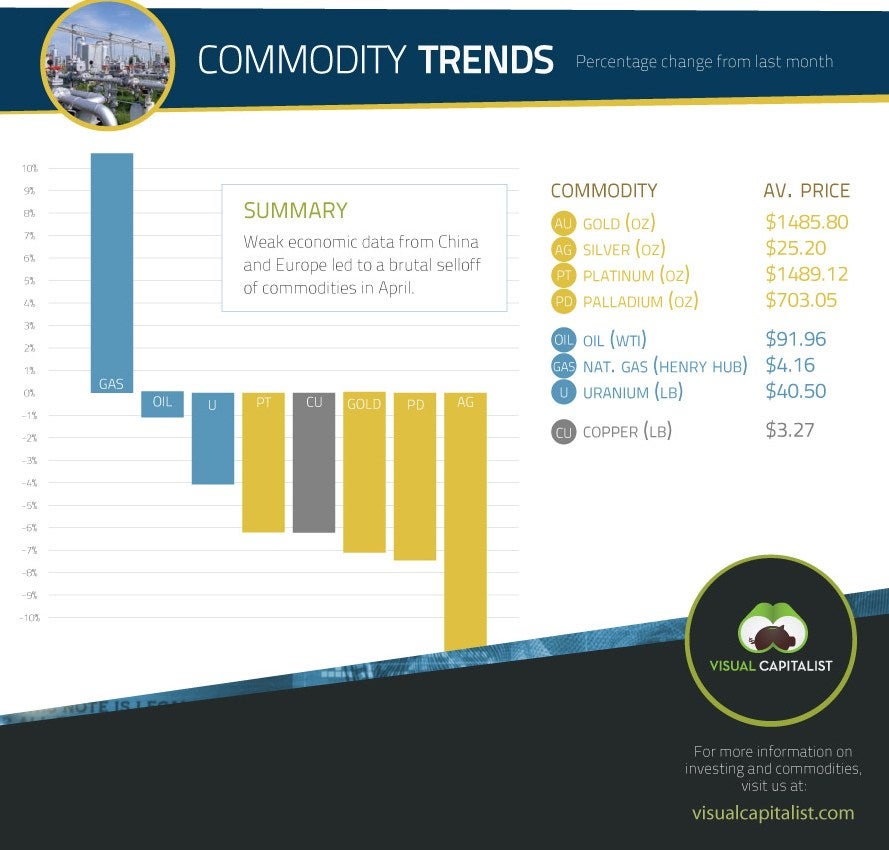 Weak economic data from China in April resulted in a wholesale sell-off off commodities. Platinum, gold and silver in particular witnessed movement.