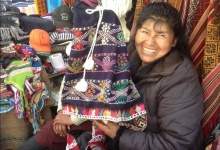 Corporate social responsibility (CSR) is often a huge challenge for junior mining companies, who often claim a lack of funding or show insufficient experience to implement a full-scale CSR programme.
However, having a strong CSR programme is beneficial for junior mining companies, as it can help to mitigate against legal problems and others issues related to local communities. Disputes with people affected by projects can lead to delays, extra costs and, more increasingly, lawsuits. Companies that demonstrate CSR activity are also becoming more attractive to investors who seek minimal-risk projects.
MacCormick International Mining Consultancy (IMC) founder and CEO, Bonnie Lyn de Bartok has more than 17 years of international business and social development experience and bearing the above factors in mind, Lyn de Bartok published the first socially responsible junior mine companies index. The index ranks the top 100 junior mining companies on the TSX.V (a stock exchange in Canada) based on market capitalisation against an index of ten qualifying categories specific to social responsibility in the mining sector. These included: local employment, local sourcing, dedicated job function, community investment and code of conduct.
"The index is a useful tool for investors to distinguish junior companies that are successfully making CSR a priority in the early stages of a project."
Junior companies that have implemented successful CSR programmes are showcased by the index, which also highlights the correlations between their ability to demonstrate social responsibility and their bottom line out-performance. Lyn de Bartok says that MacCormick set out to show "empirical evidence supporting a business case that would highlight the benefits for CSR services in an objective, transparent and thought provoking way."
The index is a useful tool for investors to distinguish junior companies that are successfully making CSR a priority in the early stages of a project, as well as providing a platform for these companies to showcase their work. It also puts pressure on companies under-performing in CSR to take action.
How well do you
really

know your competitors?

Access the most comprehensive Company Profiles on the market, powered by GlobalData. Save hours of research. Gain competitive edge.
Company Profile – free sample
Thank you!
Your download email will arrive shortly
Not ready to buy yet? Download a free sample
We are confident about the unique quality of our Company Profiles. However, we want you to make the most beneficial decision for your business, so we offer a free sample that you can download by submitting the below form
By GlobalData
Lyn de Bartok says MacCormick is actively seeking sponsorship for the second edition of the index, which is due to be published in March.
Heidi Vella: How long did the index take to compile and were you surprised by anything you discovered?
Bonnie Lyn de Bartok: Our intentions, initially, were to investigate the business case for proof of out-performance for those juniors prioritising CSR at the earliest stages. Our research and analysis was successful in determining that this was indeed the case. What was most interesting though, was the significant difference between the CSR reporters and non-reporters. There may be others in our sample test that are conducting CSR practices but not communicating them. The out-performers are the ones who are most effectively 'communicating' their CSR initiatives. These are companies the rest of the junior market and financers can learn from.
HV: In your opinion, what are the key characteristics of a socially responsible junior mining company?
BLB: Engagement, interest and participation from the top. Hands down, the companies who are out-performing in many ways are led by experienced management teams; executives who have lived through building many mines and companies, and have first-hand knowledge of the difference the engagement experience makes with their respective communities. It defines the culture of the organisation and the experience people have in the process of implementing CSR internally and externally.
HV: Why do so many junior mining companies get CSR wrong, or seem to try to avoid it altogether?
BLB: The index tries to convey that it does not take a significant amount of money to start CSR practices early. It's about the quality and process of planning for engagement. It has been my experience that the companies that avoid CSR altogether continue to believe they don't have a budget for it until later financing stages. What we can demonstrate [is that] throughout all stages of mine development there is a range of scalable activity. In each case, CSR activity enables the effective management of external expectations. Transparency, disclosure and inclusion are not tied to big dollar signs.
"CSR activity enables the effective management of external expectations. Transparency, disclosure and inclusion are not tied to big dollar signs."
HV: Do you think regulation, or the threat of being held accountable by home-country governments for their behaviour overseas, would improve the CSR practises of juniors currently not making the grade?
BLB: Absolutely. We have been approached by foreign governments both in South America and West Africa to help train their staff on global CSR strategies and frameworks. They have also expressed an interest in indexes of their own and have asked for our input. Our index is incredibly simple and yet has become so powerful in such a short period of time. It is an excellent measure of success. The index is meant to provide a visual aid and act as a resource for mining companies, the financial community and external stakeholders alike. In essence, a guide for what good CSR implementation looks like. The visibility of exemplary models provides a degree of confidence through evidence, transparency and disclosure of the many efforts given to social compliance.
HV: According to the index, only five companies mention or demonstrate their efforts to follow an international CSR framework. Why are junior companies holding back from joining such initiatives?
BLB: There are a number of factors which might contribute, however a structured CSR process is still a relatively new concept to the mining sector. It can be overwhelming for a small company without CSR capacity to know which framework to choose and how to implement it. When you get into the details it can be quite cumbersome, a deterrent for juniors with time and cash shortages.
HV: One thing you highlight in your preface to the report is that juniors rarely disclose their CSR efforts. Why do you think this is?
BLB: Companies don't want to draw attention to themselves until they have grown to a certain level in size, scale, scope, and are in a better financial position to put the capacity and systems in place to help them deal with the added attention to the project. Our report highlights how disclosure has helped many companies with exactly this; managing expectations. The industry needs more support from the financing community to include budgets specifically for CSR activity at the earliest stage possible. We can now show that starting CSR initiatives processes early can make a difference to a project long term.
HV: In which ways, using what tools, can juniors better communicate with project affected communities?
BLB: The simple act of collecting raw data at the source provides ample opportunity to begin the process of engagement and inclusion. Stakeholder mapping, risk and impact assessments are crucial at the earliest stage and need to become a living process in order to sustain the projects developments.
HV: Do you think this index will encourage juniors to undertake better CSR practises in the future?
BLB: If we can continue to prove that companies who adopt CSR practises early, and who can communicate it effectively, can out-perform their competitors, then absolutely. Since producing our first index, we have had mid-tier producing companies approach us for our review on their systems and operations in comparison to our framework. In addition to this, we have had major mining companies asking for our input on potential junior acquisition targets during the due diligence process, as experts in the field of social due diligence. If what we are producing becomes part of the demand from [the] industry for financing or acquisition, then the index will serve as a crucial guide for juniors when planning their development strategies.
"For years we had identified this as a missing link and the role of juniors and exploration companies in the lifecycle was so crucial."
HV: How have investors reacted to the index?
BLB: We have had overwhelmingly positive and constructive feedback from the investment community since the launch of the first index.
An example of this is [a comment from] Jamie Bonham, Senior ESG Analyst of NEI Investments, who said: "The fact that no one was focusing on the juniors was a big gap that had to be filled, it's amazing that no one had thought of this before. It's an idea whose time had come. For years we had identified this as a missing link and the role of juniors and exploration companies in the lifecycle was so crucial.
"The companies we do own were having significant issues that could be traced back to these junior companies. And we never really had a way to exert pressure in that way or get a concrete idea of what to do about that problem. So this index suddenly shines a light on what these companies are doing. And you couldn't have done this five years ago. [You] would have had a bunch of zeroes. The time is ripe for people to appreciate the value of this kind of report."
HV: What are MacCormick's plans for the index this year? Is anything going to change?
BLB: Our growth strategy is to enhance the index by adding a quantification model to the backend of the rating. This will provide some investor language in relation to a company's performance. We are also looking at options to further enhance the categories, as CR structures evolve highlighting facets of social governance and social audit. Since the index relies on open source data, we are also considering the possibility of automating the index, for ease of use, with the right amount of funding, of course.
Related content
---
New Zealand coal mining company Solid Energy has developed a new method of using biosolids to rehabilitate old mining sites.
Rail infrastructure is often crucial for mining operations to become effective and economically viable.
---