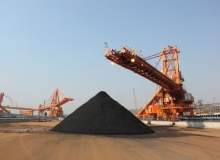 News of a merger between Xstrata, one of the world's largest mining companies, and commodities trading giant Glencore has been sending shockwaves across the mining industry and beyond.
If the two firms can overcome shareholder dissent and understandable competition concerns from regulators around the world, the merged company would be a $90bn mining powerhouse and the world's leading producer of zinc and thermal coal, as well as owning a massive share in global copper and nickel production.
As an alliance of a pure mining company and a hybrid miner and commodities trader, the deal would also create a vertically integrated business model, which would see the group generating income throughout the supply chain.
If the companies do join forces to create a behemoth to match the likes of BHP Billiton, Rio Tinto and Vale, how will it affect the industry? Although many players in the sector are justifiably reserving their comments until the outcome of the attempted deal is revealed, reports from around the world hint at how the mining landscape could shift in the wake of such a momentous merger.
Dominating the supply chain
The proposed Glencore-Xstrata merger would be the first truly large-scale test of the vertical integration business model. Although the integrated production and trading template has been adopted by many of the world's largest companies in the oil and gas sector, it has not gained much traction among the large mining firms, many of which believe the relatively modest profit margins that come from commodities trading are not worth the effort and expense of setting up in-house trading divisions.
Despite the belief in the framework shown by Xstrata CEO Mick Davis, the industry's doubt is clear. "I do not see us following the integrated model," an anonymous executive at one of the world's top five mining companies told the Financial Times. If a new mining powerhouse could definitively prove that the model is worthwhile and profitable, however, the rest of the industry could follow suit.
If the model did sweep through the industry, large firms might seek to quickly create trading wings by acquiring and incorporating external trading companies. This, along with other factors, has prompted observers to wonder if a successful deal by Glencore and Xstrata could set off a new wave of mergers and acquisitions in the mining industry.
A new era of mining M&A?
In November 2008, BHP Billiton was forced to call off its proposed $68bn acquisition of Rio Tinto due to investor anxiety in the midst of the downturn. Although a repeat of this acquisition attempt is unlikely due to competition laws, companies like BHP, Rio Tinto and Vale could look to expanding aggressively in the aftermath of a Glencore-Xstrata deal to reduce costs and scale up in the face of a mighty new competitor.
Indeed, a newly merged, resource-heavy Glencore-Xstrata could lead the charge in future acquisitions. Xstrata was unsuccessful in its attempted merger with Anglo American in 2009, but joining with Glencore could give Davis and Glencore CEO Ivan Glasenberg the extra weight needed to finally push a deal through. As the Globe and Mail's Eric Reguly put it in a recent piece: "Xstrata-Glencore could probably afford to pay a high price and go hostile, if necessary."
According to Rajat Kohli, global head of mining and metals at Standard Bank, who spoke to Dow Jones Newswires, Glencore-Xstrata could also seek to make major iron ore acquisitions in West Africa to fill in one of the few gaps in its commodities portfolio and compete with the giants of this sector, such as Vale and Rio Tinto, which are active in the region. Glencore certainly has previous experience in this area as it currently has a financing agreement in place with London Mining for its Marampa iron ore project in Sierra Leone.
Before a Glencore-Xstrata deal is finalised and fully established, companies are generally maintaining a dignified silence, unwilling to speculate on a future that may well not come to pass. BHP Billiton CEO Marius Kloppers told AFP on 8 February that the merger would not alter the company's current strategy of investing in long-term, scalable projects. "It doesn't make a difference to our strategy, it doesn't make a difference to our philosophy," he said. But if Glencore and Xstrata do manage to join forces to throw their weight around in the resources sector, its rivals may be forced to alter their strategies to meet a new threat.