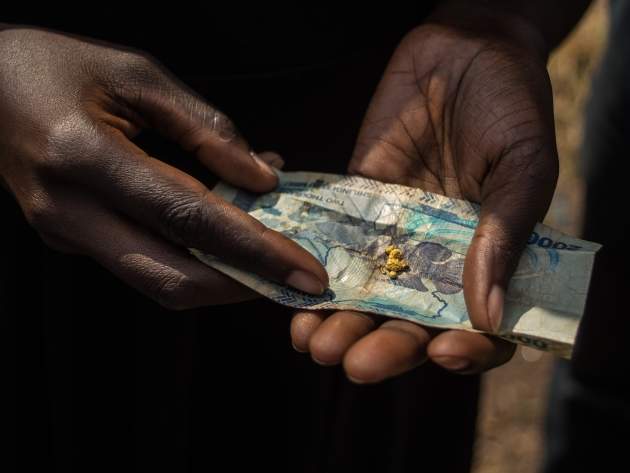 Despite Uganda's long history of mining, encompassing a major boom in the 1950s and '60s, when minerals made up a substantial portion of the country's exports, political and economic instability have seen a steady decline in the sector over the last 40 years. According to the World Bank, the mining industry's contribution to Uganda's GDP in 2010 stood at less than 0.5%, compared with around 6% in the 1970s.
In the last few years, the Ugandan Government has been pushing hard to commercialise its potentially lucrative reserves of gold, copper, iron ore, phosphates and other subterranean commodities. In 2014, the country completed a $75m national mineral survey to generate useful geological data and help attract investors; indeed, some major investments have been made in recent years, with several large mining projects ongoing. Uganda's gold reserves also support scores of artisanal small-scale mining (ASM) operations, with the ASM sector collectively employing 200,000 people, according to the US Department of Commerce.
As much as these signs might point towards an industry that looks set to flourish in Uganda in the coming years, civil society groups and other sources are drawing attention to endemic corruption and mismanagement that has seen workers' safety and Uganda's natural environment threatened and local communities mistreated, as well as stifling the growth of an industry that could be of huge economic benefit to one of the world's youngest and fastest growing populations.
Mineral licensing: open to abuse
In June, natural resources watchdog Global Witness published a report entitled 'Undermined', the culmination of an 18-month investigation into corruption in the Ugandan mining industry. The report presents evidence of a mineral licensing system that is left open to abuse by an almost total lack of transparency, a problem Global Witness's investigators encountered first-hand while working to gather information.
"The licence documents themselves are kept in hard copy in the DGSM [Directorate of Geological Survey and Mines], and they're not very easily available," says Global Witness Uganda campaign leader George Boden. "We did manage to view a few documents when we went and requested them, but it wasn't always very easy to go and see those. It means that there's then a lack of oversight."
"I think there's a real culture of corruption, bribery and mismanagement in the department."
Although the industry is nominally governed by the Mining Act 2003 and regulated by the DGSM, the licensing process has been compromised by widespread bribery and political patronage, the Global Witness report alleges. The investigation found frequent cases of DGSM officials being paid to process licence applications, as well as some individuals running private licence-seeking companies while maintaining their positions in the ministry. Indeed, the whole way the DGSM operates leaves it susceptible to financial and political influence.
"I think there's a real culture of corruption, bribery and mismanagement in the department, so that really undermines any governance in the sector," says Boden. "There are staff in the DGSM who are hard-working, intelligent, well-educated staff members, who, frankly, are impaired from doing a good job and upholding the law because of the political influence and the corruption and mismanagement is so prevalent.
"There's virtually no oversight in the way that licences are issued, so most of the decisions seem to be taken by the mines department within the DGSM, and the only oversight is from the commissioner. It means there's no independent verification or oversight, and there's a lot of freedom to manipulate that process, particularly because it's [run on] a first-come-first-served basis. We were told, 'If you're an investor you go to the commissioner, and they'll guide you through the process and put you in touch with people'. That kind of informality is a real challenge when you're trying to bring in good quality investors who want security over their investments."
Impacting lives in Uganda
The upshot of a corrupt and mismanaged licensing process appears to be hesitation from major mining firms that consider navigating such choppy regulatory waters too risky, while the applications of companies that do invest are not properly assessed.
"I do think some of the bigger, more credible investors are probably put off when they look at that investment," Boden says. "Rio Tinto has come and had a look around, I think on a couple of occasions, and hasn't ended up making serious investments, and that could well be because they have concerns about the way the sector's governed."
Several ongoing Ugandan mining operations appear to have been compromised by corruption at the heart of the licensing system. In 2013, Tibet Hima Mining Company won a contract to reopen the former colonial Kilembe copper mines; a deal that, according to two DGSM officials who spoke to Global Witness, went through at the instruction of President Yoweri Museveni.
Since then, the $175m project has made poor progress bringing the mine fully online, as well as allegedly operating unsafely without an environmental impact assessment, although Tibet Hima denies these charges. According to a late June report by the Daily Monitor, President Museveni has now cancelled the contract in response to allegations that several government officials and a former minister took bribes to influence the deal.
It's no surprise that working Ugandans are often the victims of this dysfunctional system, and not only because they are being denied the job creation and economic growth that a better-run mining industry would provide. Global Witness visited gold mines, both artisanal and licensed, with little safety equipment and at a heightened risk of collapse. The organisation witnessed child labourers without the proper equipment, or even shoes. Uganda's landscape and endangered wildlife is also under threat, with multiple licences issued in environmentally protected areas, including UNESCO World Heritage sites. While corruption and mismanagement at the outset has led to this situation, it's exacerbated by the mining regulator's lack of funding and staff.
"The government departments responsible for monitoring the sector simply don't have the capacity to do so," says Boden. "That includes the National Environment Management Authority, the water agencies, it also includes the DGSM. The recording of production is tiny; it probably has a very distant relation to reality. And also because of the nature of corruption and mismanagement in the department, it means there's much less incentive to hold companies to account."
Pushing for change
The Ugandan Government is currently working with the World Bank and NGOs to reform its mining legislation and policy. But in a mining sector stifled by what seems to be endemic corruption and with the most senior political figures potentially implicated, how much hope is there to reform the industry and its regulators?
Boden acknowledges that "the nature of the political settlement and the impunity that's enjoyed by senior political figures" represents a fundamental issue that will be an ongoing challenge. Nevertheless, he does believe that President Museveni is serious about making the sector a more attractive destination for investors, and the reported cancellation of the Kilembe copper contract signals an openness to confront a failing project.
"The recording of production is tiny; it probably has a very distant relation to reality."
"What we were told previous to that was that the president's patience had run out when it came to this investor because the money wasn't being invested and progress wasn't being made," Boden says. "Yes, the president is interested in his own political survival, as all political leaders are, but that is based on the need to bring investment, create jobs for one of the fastest growing populations, a very young population, and bringing inward investment is very important."
Global Witness's report offers a wide range of recommendations for the Ugandan Government, ranging from boosting regulatory capacity and reviewing existing licences to encouraging transparency and oversight. If the government can raise standards in the sector and confront endemic mismanagement, there's a chance to build a functional framework. And Boden believes there's no time like the present.
"I think there's a real window of opportunity to [push this] now as commodity prices are low, and the government is looking at reforming its legislation," he says. "I think, if the case can be made to the government that [investors] need a strong, secure regulatory environment that they can have certainty in, there is a window of opportunity to do that, and to introduce better standards. Hopefully that will filter down into better safeguards for staff, but also environmental and social protection measures. We hope that in the future, Uganda will become a mining sector that deals with those issues."