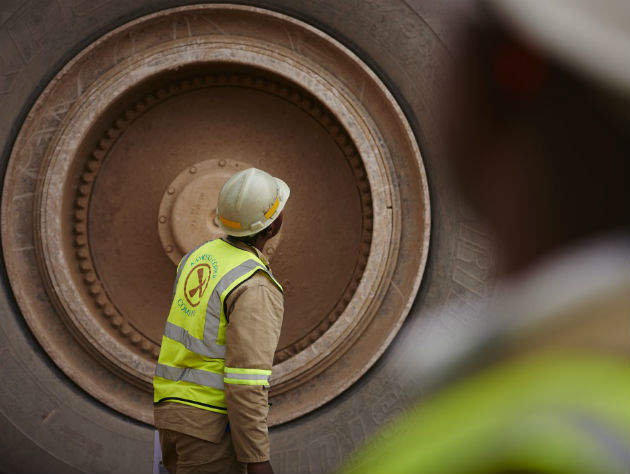 After a prolonged period of relatively low prices, in November 2016 the price of cobalt  suddenly spiked and has been on an upward curve ever since.
Editor-in-chief at Platts Metals Daily, Anthony Poole, says the spike in price is likely a result of copper production cutbacks, of which cobalt is a by-product, in Australia and Africa.
"At the moment it looks like cobalt is relatively undersupplied and the demand side seems to be drawing fairly steadily," says Poole.
In 2015, Swiss-based Glencore announced it would halt copper production for 18 months at its Katanga mine in the Democratic Republic of Congo (DRC) and at another mine in Zambia. Moves like this have undoubtedly hurt cobalt supply but, as demand is unlikely to fall, prices should increase in the long-term.
How well do you
really

know your competitors?

Access the most comprehensive Company Profiles on the market, powered by GlobalData. Save hours of research. Gain competitive edge.
Company Profile – free sample
Thank you!
Your download email will arrive shortly
Not ready to buy yet? Download a free sample
We are confident about the unique quality of our Company Profiles. However, we want you to make the most beneficial decision for your business, so we offer a free sample that you can download by submitting the below form
By GlobalData
The aerospace market's order books are full with long lead-in times and further demand is likely to come from the electric vehicle (EV) market, which is expected to grow exponentially over the next decade.
eCobalt, which owns the Idaho Cobalt project in the US, estimates that by 2020 one-fifth of cobalt demand will come from the EV market.
Considering major car manufacturers such as Ford are announcing new investments and targets for EVs in their production line "that estimate isn't unrealistic", says Poole.
For comparison, a smartphone battery contains only 5g to 10g of refined cobalt, but a single EV battery can use up to 15,000g.
Cobalt controversy
Cobalt producing mines can be found in, among other places, Cuba, Zambia, Russia, Australia, Canada and, soon, in Madagascar. As much as 50%, however, comes from the DRC, according to the US Geological Survey.
The region is famously unstable, war-torn and vulnerable to corruption; it ranks 150 on the 2016 Transparency Initiative Corruption Perceptions Index.
The DRC is mostly associated with conflict minerals; however, the majority of cobalt isn't mined in the violence-riddled areas of North and South Kivu, but in the more peaceful mining province of Katanga.
Nevertheless, production has been mired in controversy.
In April 2016, not-for-profit research organisation The Centre for Research on Multinational Corporations (SOMO) released a report detailing a series of human rights abuses related to copper-cobalt mines in and around Katanga, in the south.
Allegations in the report cover the displacement of communities which are still waiting for mining companies to fulfil their promises of providing clean water and schools for the children.
"Concerns highlighted involve water pollution, loss of livelihoods, lack of public consultation, air pollution and dangerous levels of metals found in local people's blood."
Other serious concerns highlighted involve water pollution, loss of livelihoods, lack of public consultation, air pollution and dangerous levels of metals found in local people's blood.
Eight companies are mentioned in the SOMO report, including Chinese companies MKM and Huachin and Australian company SEK.
Major cobalt supplier Glencore has also been criticised in the past by NGOs for its handling of artisanal miners and local communities in Katanga.
Separate investigations by Amnesty in January 2016 and The Washington Post in September the same year revealed the horrific and dangerous conditions artisanal miners operate in.
UNICEF estimates that there are approximately 40,000 children working in mines across southern DRC, and Amnesty claims that at least 80 miners died underground in southern DRC between September 2014 and December 2015.
NGOs are concerned that the continued demand for cobalt will create further human rights abuses in the DRC where locals benefit little from the sale of the countries natural resources.
Supply chain checks
The Washington Post and Amnesty investigations found the majority of cobalt being mined was bought by Chinese company Congo DongFang International Mining.
The company is a subsidiary of Huayou Cobalt which supplies some of the world's largest battery makers, which, in-turn, supply companies such as Apple, LG Chem, Samsung and others.
Talking to The Post, Huayou Cobalt said it had never thought to question how its minerals were obtained despite the company operating in the DRC for a decade.
After releasing its January 2016 report, Amnesty accused Apple, Samsung, Sony and others, of failing to do basic checks to ensure minerals used in their products were not sourced using child labour.
In response, Apple acknowledged to The Post that cobalt from Congo Dong Fang had made its way into its products, estimating that 20% of the cobalt it uses comes from Huayou Cobalt.
To prevent this from continuing, Apple told The Post it plans to increase scrutiny into its supply chain.
Furthermore, when Apple was asked to comment on its supply chain due diligence for this article the company was quick to reply with relevant information and statements, as well as its conflict minerals report filed in the US in 2016.
A company spokesperson added that Apple intends to maintain its commitment to the US Dodd Frank Conflict Minerals reporting regulations even if the act is scrapped, as has been rumoured, by the new Donald Trump Administration.
In a 2016 statement the company said: "We're proud that our responsible sourcing programme is one of the most robust in the world. It has grown to include 40 materials such as tin, tantalum, tungsten and gold, which have been designated as 'conflict minerals'; in 2014, we added cobalt."
Looking ahead
It's uncertain how much cobalt comes from artisanal mines where child labour is used, but Poole believes it accounts for a very small amount of global supply.
However, Kurt Vandeputte, vice-president of the rechargeable battery materials unit at Belgium-based Umicore ? one of the world's largest cobalt refiners ? told The Washington Post in September that at one point it became "clear that artisanal mining was taking a big place in the supply chain". He said this happened when the cobalt price was very low.
Artisanal cobalt is usually cheaper than that sourced from industrial mines, as the former do not have to pay miners' salaries or fund the operations of a large-scale mine. It's thought that some traders were opting to buy ore from artisanal miners rather than from industrial miners due to its low price.
It's unclear if this is still happening, or whether it would recur if prices continue to rise or supply becomes further constrained.
"With companies increasingly concerned about unethical mining practices in the DRC, it is becoming difficult to source the metal."
It's possible that the challenges of sourcing cobalt from the DRC could keep tightening supplies in the future.
"With companies increasingly concerned about unethical mining practices in the DRC, it is becoming difficult to source the metal," says Capital Economics commodities analyst Simona Gambarini.
"Battery manufacturers and technology firms could struggle to source the metal as they will only be able to rely on 'approved' suppliers," she adds.
According to the Cobalt Development Institute the mineral is ranked 33 in abundance in the world with 100 years worth of supply still available. Currently, 17 countries produce cobalt, with this number likely to grow. However, for now, the DRC is still the world's major supplier.
Companies selling products made with cobalt are going to face increased scrutiny about suppliers and their where it comes from and mining practices.
These firms need to make a full commitment to conducting thorough supply chain due diligence, as Apple is doing, or stop buying from suppliers that source from the DRC altogether. The latter option may become less viable if demand continues growing and supply tightens further.
There is hope that if major corporations such as Apple and LG Chem stand firm and apply enough pressure, offending miners in the SOMOS report and those buying cobalt from operations using child labour will be forced to clean-up their act.