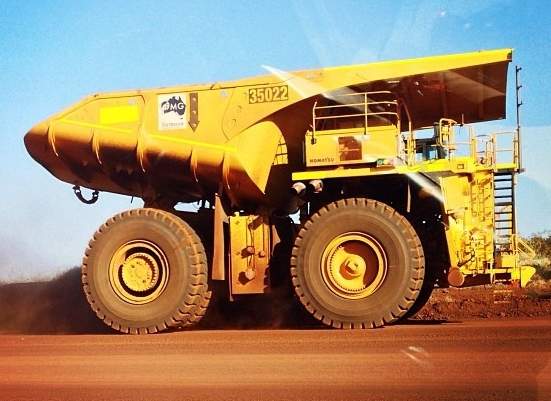 The mining industry's embracement of technology has long been one of its most defining – and impressive – characteristics.
Even amid economically straitened times and sluggish, post-bull run market conditions, players continue to seek to improve their productivity based on the wizardry of dedicated technology and innovation (T&I) teams.
Aside from the obvious productivity advantages, sound investments in technology can also drive down costs, make operations safer and offer a well-defined response to environmental imperatives.
The ascent in the uptake of bulk material handling products and technologies in recent years is indicative of this market drive. According to a report published by Transparency Market Research, a global provider of syndicated research, this particular international market is expected to reach $62.36bn by 2020.
With the current market valued at $57.60bn, that's a compound annual growth rate of 1.2% over the next five years, claims the report, published in March and entitled "Global Industry Analysis, Size, Share, Growth Trends and Forecast 2014-2020".
Of course, this projection isn't just predicated on the mining industry. Other sectors, such as oil and gas, pharma and construction, all deploy bulk material handling utilities to transport produce from A to B. But, in terms of value, mining companies are traditionally the highest contributing end-users, accounting for 29.4% of the market share in 2013.
If you were to pay a visit to a developed mining plant today, you would encounter a wide spectrum of products, such as travelling wagon loaders, stalker reclaimers, wagon tipplers, feeders, crushers and screen equipment – all utilised for solid bulk material handling operations.
The mining industry's enduring modern-day love affair with automation has also played its part in the growth of the bulk material handling market. But with tough times still among us – and predicted to linger for the foreseeable future – is it really realistic to expect international explorers to maintain their level of investment in bulk material handling technologies?
In the following interview, KunalMajumder, research analyst at Transparency Market Research, and author of said report, gives MINE an insight into his findings and the ramifications for the mining industry.
Ross Davies: Your report forecasts growth for the global bulk material handling market over the next five years. Pertaining to the mining sector, what research is this projection based on?
KunalMajumder: We have some assumptions regarding the market. Firstly, these bulk material handling equipment and technologies are primarily being used for loading, unloading and storing of bulk materials such as iron ore, coal and potash and limestone.
These powder bulk materials are found in the mining industry, as well as other industry sectors, such as chemical and pharmaceutical companies.
---
---
The International Council on Metals and Mining has published a new good practice guide.
---
So with regards to these powder bulk materials, we have considered that some types of dry bulk – granular materials, which have finer grain particles – and powder bulk materials, have a tendency to form clumps. For example, titanium oxide and other dry powders constitute the major portion of these powder bulk materials.
We have therefore fragmented the bulk material handling products and technologies market into the different types of bulk material. One is powder material, which I have just mentioned, and the other is solid bulk material, which is of varying sizes.
RD: Clearly, no one geographical market is the same. Which regions have you considered, and which are most inclined to spend on bulk material handling products and technologies?
KM: We have considered four geographic regions. The first one is North America – so under that category, we have looked at the US, Mexico and Canada. Then comes Europe – over there, we have considered Germany, the UK, France and Italy, as well as the rest of the continent. The third one was the Asia Pacific region, principally considering India and China and Japan and South Korea, as well as the rest of the Asia Pacific. The last one was the rest of the world. In the rest of the world, we have considered Africa, the Middle East and South America – mainly Brazil, Argentina, Peru and Chile.
The North American and European markets are very flat when it comes to bulk material handling products and technologies. The major driver comes from the Asia-Pacific region and the Middle Eastern region.
RD: Why is it that those two particular regions are outperforming others in the drive for demand?
KM: In the Asia-Pacific region, the two driving nations are India and China. In India, for example, mining projects are a big influence. And as these sectors develop, there will be more powders and powder grains that require more material handling expertise.
Africa, too – with the development of its mining industry – will push the market.
"I have also found that cost-effective opportunities also tie in with the analysis of big data."
But one also has to accept that, globally speaking, the mining market is flat. Why? Because of the influence of low-cost projects and a weak global demand and credit slump in China have negatively affected the market. There has been a five-year low in mineral prices, particularly iron ore.
So, overall, the market is actually going flat. As of 2013, the market for bulk materials was worth $57.60bn and by 2020 that market will be $62.36bn with a flat annual growth rate of just over 1.2%.
RD: You mentioned flat market conditions there. Obviously, the mining sector has experienced something of a downturn in recent times, with explorers feeling the pinch. But how can bulk material handling products and technologies help companies achieve savings in economically straitened times?
KM: What I have seen is that by using automation, labour costs for the transportation of bulk materials are reduced. This has happened in India and China, particularly. If you can automate the whole process, you also limit the amount of waste; the waste of raw materials can affect the overall costs of a project and entire production.
So, if we use bulk material handling it will decrease the level of damage during the production process and waste.
I have also found that cost-effective opportunities also tie in with the analysis of big data. In the mining industry, a huge amount of data is being generated during the process. If we can process this data produced when using bulk material technologies, we can control costs through effective analysis.
Within the next five years, I think mining companies will go more towards big data, and they will integrate their analysis with their bulk material handling processes. I feel that is a future opportunity.