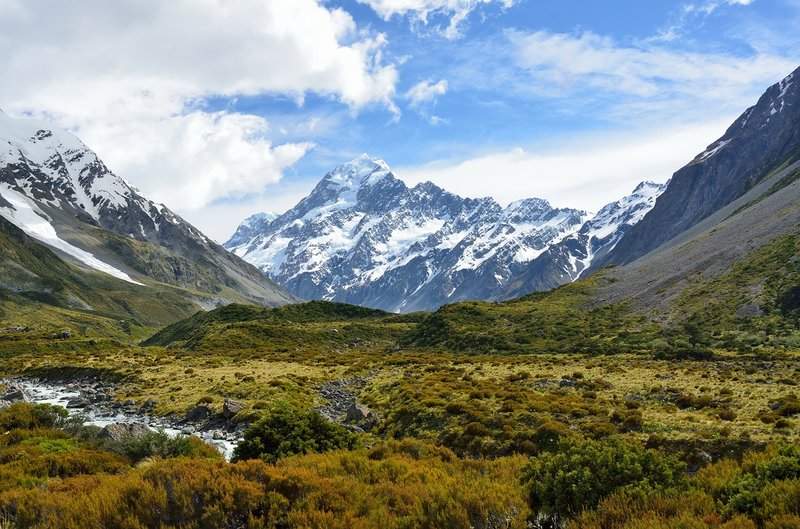 Mining is a key industry in New Zealand, offering more than 8,000 jobs at an average wage of more than double the national average, and providing opportunities that support communities around the islands. The country has several large resources, including gold, silver, iron ore, and coal, that amount to a NZ$2bn industry, of which NZ$1.1bn was export earnings in 2014, and contributing 2.5% of GDP.
"Mining across the country has demonstrated enormous growth and contributed to the economy majorly by creating jobs, attracting investments, and generating government revenues," explains GlobalData's practice head for mining Alok Shukla. "Nearly 40% of the regional GDP originated from mining, primarily coal and gold," he adds, and, "Overall, mining industry has become an integral part of the country's economy."
Since New Zealand's gold rush of the 1860s, mining operations have become widespread, throughout New Zealand's North Island especially. The Crown owns all gold, silver and uranium in New Zealand, as well as around half of the coal and other mineral resources in the ground, under what's known as the Mineral Estate.
The mining sector has flourished due to government support, including a number of initiatives such as loans and grants of between $500 and $300m for small businesses.
Controversy: land ownership and native rights
Despite its strong position the nature of New Zealand's mining industry is changing. Previously, mining predominantly took place on the West Coast, Coromandel and Taranaki areas, but as resources have dwindled, the search for metals and minerals has been broadened to include conservation areas.
Recently, a standoff occurred between operator New Talisman Gold Mines and the local community when a vein of gold was discovered within the Karangahake Gorge on the North Island. The deposit is estimated to hold 300,000oz of gold, worth approximately NZ$10m; however, it lies within the Department of Conservation's protected land in an area sacred to the local community.
"The Karangahake Gorge deposit is estimated to hold 300,000oz of gold, worth approximately NZ$10m."
"This discovery invited a brawl among the miners and the local community opposing mining in the Karangahake Gorge," says Shukla. "Protestors concerned about adverse effect on the environment and monument, objecting initial developments. The company, however, states about 95% of the mining will occur deep below the surface."
Opposition to mining in the Karangahake Gorge began years ago with the Protect Karangahake group being set up to oppose operations. It argues that mining would potentially damage the local water supply, which is located just downstream of the proposed site, as well as impacting the environment and tourism.
New Talisman was given a 25-year mining permit in 2009 and plans to begin mining works next year after discovering the exceptionally high-grade of the ore, which places it within the top 5% of reserves globally. In New Zealand, mining in conservation areas is legal provided permission is granted by the local government and the Department of Conservation, so, despite opposition, New Talisman's pursuit of this mineral does not breach any rules.
Is there a precedent?
This is not the first time that mining on protected land has had to be re-examined. In 2010, the government proposed to remove land from Schedule 4, the official list of protected and conservation lands, of the Crown Minerals Act for the purposes of mining. It was met with fierce opposition, receiving 40,000 submissions against the proposal during the consultation period. Ultimately, the plan made by then Energy and Resources Minister Gerry Brownlee was dropped and 7,000ha of the area were placed under permanent protection.
"New Zealanders have said reasonably strongly that they actually do support the expansion of our mining and exploration activities, but they don't support them on pristine parts of the national parks, and in that regard, the government's listened to the people," said former Prime Minister John Key.
But mining remains an important and necessary industry for the country and one that the government will maintain. And while this specific attempt to open up conservation land for mining was rebutted, there are currently 43 mines sitting on conservation land.
A similar sentiment was felt following the recent approval for deep-sea iron sands mining by the New Zealand Government. This is the first approval of its kind and will see 50 million tonnes (Mt) of ore extracted per year from the South Taranaki Bight, offshore Patea, over the next 35 years. The application submitted by Trans Tasman Resources was approved by the Environmental Protection Agency despite acknowledgement that the work will kill 100% of marine life at the site, indicating that the economic benefits outweighed local concern.
What's next for mining?
Ethics has always been a hot topic of the mining industry, encompassing both where and what is being excavated. Over the last decade there has been a global shift away from coal, which represents about 6.7% of New Zealand's primary energy reserves, with 72% being produced domestically.
Coal production in New Zealand was down from 4.6Mt in 2013 to just 2.8Mt in 2016, and the country contributes to around 7.8% of global coal production, making it the 29th biggest coal producer, with around 50% of that produced being exported.
With coal production having almost halved in the last three years it is unlikely to play a major role in New Zealand again, but what about other minerals and metals?
"Over the last decade there has been a global shift away from coal, which represents about 6.7% of New Zealand's primary energy reserves, with 72% being produced domestically."
Instead of relying on fossil fuels, New Zealand has an impressive renewables sector with 80.2% of its energy provided in 2015 coming from renewable sources, such as geothermal and wind power. At present, the country is on track to meet its ambitious goal of 90% renewable energy by 2025, though to do so will require continual and increasing dependence on strategic minerals and metals.
As Shukla says: "New Zealand's sustainable energy production (such as, hydro, solar power, wind and geo-thermal) also relies heavily on the extraction of natural resources."
Iron ore is needed for a variety of renewable technologies, including solar panels and wind turbines, and demand remains strong in New Zealand. In 2013, iron and steel were the leading metallic exports, accounting for 1.7% of the country's total exports and New Zealand's second-biggest metallic export after aluminium. In the same year, production increased by more than 10%.
Globally, iron ore production grew 5% 2016, amounting to 2,106Mt. New Zealand mirrored this growth, and with the success of Trans Tasman Resources iron sands application, iron production looks set to continue this increase.
Gold is also seeing a resurgence following a rise in global prices, which has led to an increase in gold production, reaching 12.68 metric tonnes (mt) in 2015, the highest level since 2009, according to data from New Zealand Petroleum and Minerals (NZPM). Concerns have grown around the increase in illegal gold mining that has come with the increased value of gold, with the suggestion that New Zealand is experiencing a second gold rush.
However, silver, which is produced alongside gold in New Zealand as something of a byproduct, is in much lower demand, with NZPM figures showing a steady production decline from 18.26mt in 2008 to just under 12.5mt in 2015.
While the focus of mining is shifting in New Zealand, it remains an important part of the culture and economy. Industry backing is firm; however, it is becoming ever more crucial to tread the fine line between protecting the economy and conserving the environment.