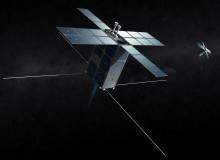 The Chilean Copper Commission (COCHILCO) said that the country will delay work on 11 mining projects because of increasing operational costs.
The seven copper and four gold projects, valued at $38.9bn, were proposed as part of the Chile's total portfolio of 45 mining projects in 2012, valued at $104.3bn.
Difficulties in upgrading the processes for environmental impact assessment and permit approvals for project infrastructure construction were believed to have contributed to the delay.

Canada-based mining and metals company First Quantum Minerals has accused Inmet Mining of attempting to sabotage its C$5.1bn ($5.17bn) takeover bid, by proposing to sell a stake in the Cobre Panama project.
First Quantum delivered a letter to Inmet's chairman David R Beatty, in which the miner expressed concern regarding Inmet's efforts to sell a minority stake in Cobre Panama.
CEO Philip Pascall noted that it is a condition of First Quantum's offer that Inmet and its subsidiaries do not take any action that could reduce the value of the offer to Inmet.
Towards the end of the month, First Quantum Minerals vowed to host a series of investor meetings to pitch its hostile takeover bid directly to Inmet shareholders.

Also in January, Anglo American Platinum (Amplats) said it will halt operations at four mining shafts in Rustenburg, South Africa, and cut 14,000 jobs in a bid to return to profitability after being hit by a series of strikes.
Khuseleka 1 and 2 and Khomanani 1 and 2 shafts will be placed on long-term care and maintenance, while production will be cut by 400,000oz a year to generate 2.1 to 2.3 million oz annually.
In 2012, Amplats's operations were badly hit by illegal strikes, which led to a revenue loss estimated at $80m and the sacking of 12,000 workers who downed tools in a protest over wages.

Unregulated coal mining has led to a series of cave-ins, creating more than 20 crater-like pits in Fukou, a county in the Hunan Province of China.
Reports published in January said "reckless" mining activities in the area have affected the underground water system and triggered cave-ins in farmlands and riverbanks since August 2012, affecting around 4,000 residents.
Some of the sinkholes in the villages of Wenquan and Yijia measure up to 200m².
Rio Tinto chief executive Tom Albanese has stepped down after the company reported $14bn in writedowns, related to its aluminium assets and coal division in Mozambique.
The firm incurred an impairment charge of $11bn following the unsuccessful acquisition of Alcan and another $3bn after the government in Mozambique rejected a plan to send coal down the Zambezi river.
Rio Tinto also expects to report a number of smaller asset write-downs in the order of $500m, the company said in a statement on 17 January.

Meanwhile, the Australian Government has refused to reveal mining tax earnings paid by individual mining companies and said that doing so would break the law.
The opposition has demanded transparency over tax earnings after it was revealed by The Australian newspaper that the minerals resource rent tax (MRRT), introduced by Labour in July 2012, has failed to raise any revenue.
But Finance Minister Penny Wong said that the Tax Office has advised the government not to disclose the figures of individual taxpayers, as it may violate Commonwealth privacy provisions.

Almost half the world's iron ore trade was brought to a standstill on 22 January as a tropical storm gathered strength in Western Australia's Pilbara region, leading mining majors to close their ports.
Rio Tinto closed its Cape Lambert, Dampier and Port Hedland ports as Category 1 Cyclone Peta approached the north-west coast.
Mining firms BHP Billiton and Fortescue Metals Group also shut their operations at Port Hedland. Iron ore exports from Port Hedland are expected to exceed 200 million tonnes in 2013.

A new space company, Deep Space Industries, said it will launch a series of spacecraft, starting in 2015, to explore the possibility of harvesting natural resources from near-Earth asteroids.
This month the US company became the second firm in less than a year to express strong interest in mining precious metals in space.
Planetory Resources, with the backing of Nasa scientists Chris Lewicki and Tom Jones, and space entrepreneurs Peter Diamandis and Eric Anderson, was established in April 2012.
In a presentation at the Santa Monica Museum of Flying in California, Deep Space Industries (DSI) said it will launch low-cost satellites in 2015 on journeys of two to six months, with larger spacecraft embarking on longer trips a year later.
A methane gas explosion in a private coal mine in south-west Pakistan has killed eight workers, a mining official said.
The incident happened on 28 January when 200 miners were digging to reach a coal deposit at the mine, located in Duki village, Balochistan. The workers had reached 600ft below ground when the blast occured.