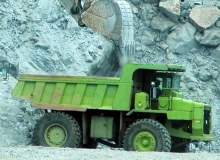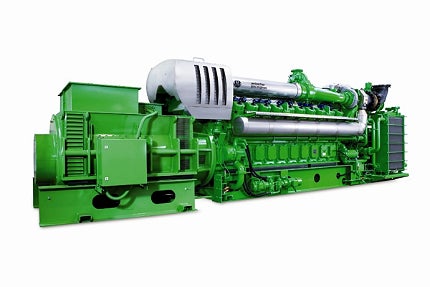 Mining operations are extremely complex, typically involving hundreds of pieces of heavy equipment, including trucks to move and dispatch ore, drilling machines, processing equipment and dumping machines.
Each of these, of course, has its own complexities and is made up of hundreds of components – from motors to gearboxes and sump pumps – any of which, if damaged or left unmaintained, could cause a huge, costly problem for a high stakes operation.
Yet, timely maintenance can make the difference between minor downtime and hundreds of thousands of dollars in lost production and costly equipment replacement, significantly improving business efficiency, a fact both technology providers and mining operators are increasingly aware of.
"Timely maintenance can make the difference between minor downtime and hundreds of thousands of dollars in lost production."
"We've seen a sea change in the mining industry, switching from capex to opex spending," said Derick Moolman, commercial product leader, mining, GE Intelligent Platforms, which released its Proficy MaxxMine remote monitoring and diagnostic solution last year.
How well do you
really

know your competitors?

Access the most comprehensive Company Profiles on the market, powered by GlobalData. Save hours of research. Gain competitive edge.
Company Profile – free sample
Thank you!
Your download email will arrive shortly
Not ready to buy yet? Download a free sample
We are confident about the unique quality of our Company Profiles. However, we want you to make the most beneficial decision for your business, so we offer a free sample that you can download by submitting the below form
By GlobalData
"Operators are increasing their focus on productivity and improving the efficiency of the capacity that they do have."
"Predictive maintenance is now an 'expected' feature of a fleet management system (FMS)," noted Martin Politick, director of research and development at Wenco International, a provider of FMS's for open pit mining. "Miners (and their purchasers) have it on their checklist of features they 'must' have."
For this reason, more and more predictive maintenance solutions are coming to the market, with everyone from GE to IBM, as well as FMS providers such as Wenco International, getting in on the action.
IBM, for example, is working with the world's largest open-cut coal contract miner Thiess on complex predictive analytics for all its mine operations, while GE's Industrial Performance & Reliability Center (IPRC) is monitoring more than 4,000 assets globally in oil and gas, power and now mining, with that number expanding rapidly as the business starts to scale up.
Predictive maintenance: intercepting problems before they occur
So how does the latest predictive maintenance monitoring and analytics technology work, and what are the key benefits for mining operators?
"Operators are increasing their focus on productivity and improving the efficiency of the capacity that they do have."
Essentially, these solutions monitor the health of critical mining equipment, then stream real-time machine health data and metrics either to the cloud or to servers, so the maintenance team is able to intercept potential problems before they result in expensive failures.
Proficy MaxxMine, for example, reads a pre-defined set of variables from mining assets and passes it onto a predictive analytics system in a GE cloud.
"The patented predictive analytics perform powerful non-linear, multivariate fault detection by picking up small changes way ahead of failure – typically days, weeks or even several months in advance," explained Moolman. "This enables actionable notifications that can correct problems before they become serious, which extends asset lifetime and reduces surprise downtime."
One simple example that GE's solution recently picked up were very subtle changes in bearing and oil temperature in a large electric motor and gearbox asset that did not fit the usual pattern.
"It turned out that the cause was a loose terminator contact point and the correction avoided gearbox damage and unscheduled downtime," Moolman said. "We see an increasing number of cases where the analytics avoid gearbox failures – a common pain point in the mining industry."
Wenco International, too, offers an asset health management (AHM) solution, but its technology does not currently send users' data to the cloud. "It is based on a proven and rugged electronic control module (ECM) that is very connected," Politick noted. "It has a built-in Wi-Fi radio, two Ethernet ports and two CAN ports that allow us to connect directly to the SAE J1939 sensor network.
"Wenco understands that Wi-Fi bandwidth management is a cornerstone of AHM so, of course, we can't just stream all the real-time data back to the office; this would have significant detrimental effects on the radio network. Our solutions therefore allow our users full control of what data they want to log, what's logged onto a file and what is streamed in real-time. Real-time machine alarms are sent directly to the dispatcher or to the maintenance department."
In partnership with Hitachi, Wenco is also working on a solution that does send this data to the cloud. "This could be especially beneficial for smaller customers that don't have the infrastructure or IT personnel to support a 'home hosted' AHM solution," Politick explained.
So, how much can solutions such as these actually help mining operators?
For Politick, the impact could be huge. "The maintenance department can easily take 40% of the budget of the mine's operation, so the potential is significant," he emphasised. "However, this has not yet really been tapped due to the fairly young field of AHM being applied to mobile mining equipment."
Moolman agrees that predictive maintenance solutions can significantly improve efficiencies for mining operators. "Market research has shown that preventative maintenance is half as costly as reactive maintenance," he noted. "Going a step further and using GE's unique predictive analytics is only 25% as costly as doing reactive maintenance – a significant benefit to customers.
"We have references in which the benefit was quantified as being in the order of five percent increase in throughput of grinding circuits and concentrators, while stabilising the plant and maintaining a good quality grind and grade. We also have references with quantified benefits (throughput, energy cost, emissions, recovery, leaching efficiency, chemical usage) in dryer plants, leaching, sulphur dioxide plants and so on. And we've seen a typical decrease in downtime in the order of three percent and in some cases even more."
Moreover, the fact that GE provides this as a hosted cloud solution on a subscription basis, with its IPRC behind it, also means mining operators can focus on their core business.
More automation: the future of the mining sector
Politick believes operators are not yet using these products to their maximum potential. "Most of our customers are still using the tools in a 'reactive mode'," he remarked.
"Predictive maintenance solutions can significantly improve efficiencies for mining operators."
"But it allows them to be a lot faster at reacting. I believe AHM will come back into 'real' demand in the next mining down turn. Of course, I don't wish for a downturn, but I believe that the next downturn will have our customers invest in AHM to cut their operating costs. Right now, it's about how we can get the ore out 'as fast as possible', not as 'low cost as possible'."
Of course, by that point, predictive maintenance technology may have moved on still further, with Wenco, for example, always working on improving its offerings. "We're currently developing a system that allows our users to crystallise their maintenance knowledge by writing their own real-time alarm rules," he said.
"This feature allows the automatic monitoring of key parameters combined with a powerful math engine to create complex user alarms, just like the ones that the machinery OEMs are embedding into their proprietary ECMs. It really extends this power to the maintenance department, something that used to be restricted to OEMs."
Furthermore, speaking more generally, the automation of more and more aspects of the mining sector is inevitable. "The fundamental business driving forces towards increasing productivity and safety will just increase the level of automation," Moolman concluded.
"I'm sceptical about fully automated operations any time soon, but I do anticipate a lot more automation and mining operators doing more with the people they have through automation."

Related content
---
Corporate Social Responsibility must remain a high priority for mining companies despite the current crisis facing the industry, experts have warned.
New research from Australia has found that an alarming majority of shift workers in the mining industry are at risk of, or already suffer from, mental illness, sparking calls for urgent intervention.
---