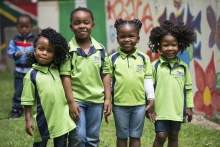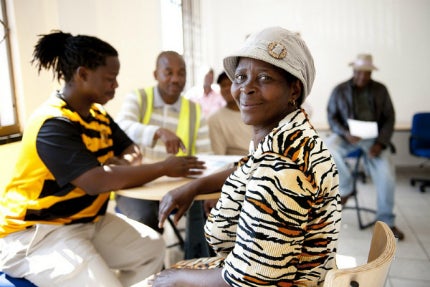 Corporate Social Responsibility must remain a high priority for mining companies, despite the current 'crisis' facing industry, experts warned yesterday.
The mining industry may be facing off a crisis 'where survival is key', but companies must resist the temptation to cut CSR programmes that are a necessary tool to mitigate against legal and other problems, Avril Cole, a lawyer at Norton Rose Fulbright Canada LLP, said yesterday at the 10th Risk Mitigation and CSR seminar in London.
"Companies are tempted to cut their CSR agenda, but this will stop a rebound," Cole warned. "It can impact in investment confidence and market evaluation, as well as create legal issues."
Cole, who advises on international mergers and acquisitions, restructuring transactions and financings, highlighted the recent case of Hudbay Minerals Inc.
It was ruled earlier in the year that Canada-based HudBay will face three lawsuits brought against it by 13 Mayan Guatemalans in a Canadian court.
The company is accused of shootings and gang rapes at a Guatemalan mine. This unprecedented ruling opens up the possibility that other firms could be tried in their home countries for similar incidents. Cole added that business and human rights issues are also swiftly "moving from soft law to hard law".
Steven Beharrell, a partner at Frasken Martineau, a CSR group, also highlighted the need for companies to uphold a strong CSR initiative or face getting blacklisted by the World Bank and even breaching laws, such as the Dodd Frank Act in the US, or the Bribery Act in the UK, which states that any UK-based company taking part in bribery in any international country will be breaking UK law.
It is no longer possible to dismiss CSR, as has sometimes been the case in the past, as it's not difficult to get caught, as suggested Beharrell, "big companies use a lot of email and tend to leave a big paper trail".
CSR is making a difference to communities
Peter Ruxton, managing director of Spartacus Capital, pointed out that the mining industry in developing countries such as Africa has been largely a force for good.
"CSR in Africa, when done adequately, is a force for good, but it can only go so far before governments need to take the reins."
"The economic emergence of all but a few African countries has involved the national resource sector," he said. "Resource curse is only relevant when you see a lot of snouts in the trough."
CSR in Africa, when done adequately, is a force for good, but it can only go so far before governments need to take the reins, said Richard Morgan, International Government Relations Advisor for AngloAmerican.
"We can reduce the prevalence of aids in areas where we work by around 30%, but this is only good if it is systematically picked up," he adds.
The CSR spotlight is on the international mining community now more than ever, and the debate around whether the people of developing nations such as Africa get their money's worth and are fairly treated by mining companies will no doubt remain a contentious issue.
But Morgan warns that while mining companies should make CSR part of their core value and provide benefits to the communities they work with, if the governments wants to get more value from mining of its resources, they should rethink further taxation.
"Raising taxes isn't the answer as it will withdraw investment and stunt growth," he said.