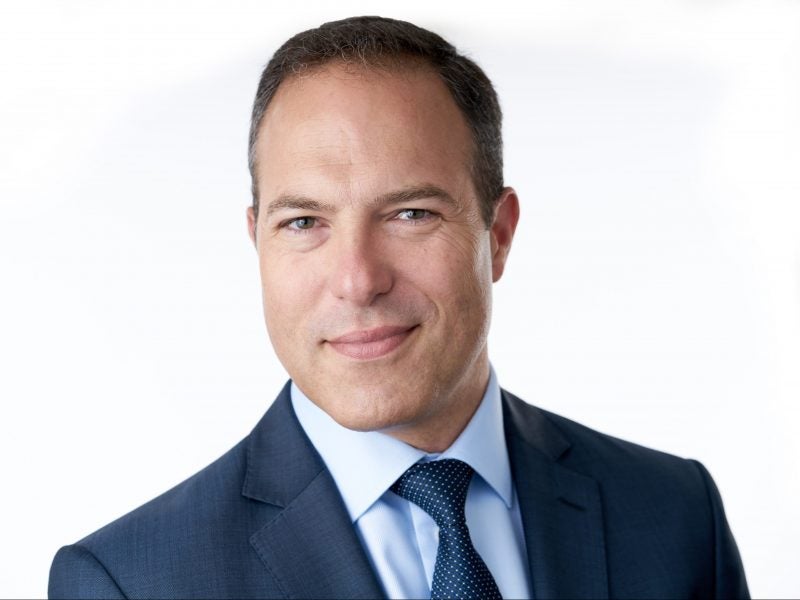 Boom and bust, feast and famine. With the China-driven commodities super-cycle that began in the early 2000s stalled (or over, depending on which analyst you speak to), mining operators – faced with scant reserves, volatile commodity prices and increased ore variability – are embracing digitalisation in an effort to gain a competitive advantage.
With one foot in the past and one in the future, ABB has developed its MineOptimize portfolio of pit to port digital technologies – incorporating its open industrial internet technology platform, ABB Ability – leveraging know-how and data built up over six decades on the key elements of the mining process.
MineOptimize encompasses optimised engineering, electrification and automation solutions, digital applications and collaborative services in order to reduce both OPEX and CAPEX, improve safety, automate machinery operation, and facilitate predictive rather than preventative maintenance.
In today's hyper-connected world, the solution is designed to offer operators visibility and control across the entire mine to market value chain. As such it can be used to assist in everything from the planning and construction of facilities, to the remote operation of individual mining machines.
"Scheduling, maintenance and production information is constantly flowing between different types of mining equipment and we use digital applications like building blocks to extract large amounts of key data from sensors we have placed in that equipment – everything from transformers to motors," explains Max Luedtke, VP global product group manager, mining, aluminium & cement at ABB.
"With the correct methodology and the ABB Ability digital platform, ABB in collaboration with mining companies is able to approach service in a different way with innovations like predictive maintenance and remote monitoring of production schedules and equipment. Informed by A.I. and machine learning, this enables operators to drive performance and optimise the way mines work."
Safety and scheduling: MineOptimize functionality
MineOptimize has recently been upgraded with advanced machine learning functionality for both better operational performance, things such as scheduling, as well as increased asset predictability for things such as gearless mill drives.
The first step is to identify entrenched and potentially inefficient working practices, and then apply digital techniques to improve production efficiency – and in turn profitability – for ABB's customers.
"When making mine plans, many customers still use rather old fashioned techniques," says Luedtke. "You formulate a plan, then a weekly plan, tasks are allocated, and then in an underground mine people are sent down to complete the tasks, and then you update the schedule based on that."
"Now, people take their tablets or smartphones with them in the mine, identify tasks that are taking longer and immediately input that information into the system. Using advanced machine learning software, MineOptimize then amends the schedule instantaneously so it runs in an optimum way.
"Similarly, if a piece of machinery fails, that is immediately logged and the schedule is updated. The system learns from the data history how long a task will take and then applies that knowledge the next time a similar problem occurs.
Replacing or augmenting personnel working in hazardous environments with remote monitoring systems is a priority for operators as they venture deeper underground in search of elusive reserves.
In terms of MineOptimize, safety can be improved by optimising processes to reduce the impact of wear and tear on machines, making it less likely they will malfunction and potentially injure an operator.
This is especially important for operations involving vehicles and powered belts, where wear and tear, and accidents, are more common. To this end, ABB is working with other companies to deliver analytics for conveyor belts and grinding and hoisting processes in particular, as Luedtke explains.
"Safety is a key concern," he confirms. "ABB is developing applications that allow risky activities to be conducted from a control room and mapping activities to remove people from dangerous areas."
The MineOptimize solution uses what Luedtke calls "advanced machine learning software" to improve the efficiency of mining logistics. Credit: ABB
Deep impact: MineOptimize in practice in Sweden and Brazil
Swedish firm Boliden enlisted ABB to deploy industrial internet of things (IoT) technologies as part of its ambitious $580m digital modernisation plan at Garpenberg, one of the oldest mines in Sweden.
ABB Ability System 800xA automation platform, part of MineOptimize, controls the deep underground mine's 400 electric motors, 280 variable speed drives and two giant hoists, as well as the electricity powering the high-voltage transformers, coordinating sub-operations once seen as separate tasks.
"A critical part of MineOptimize is collaboration and partnership with mining customers," explains Luedtke. "In the past, mining projects were conducted and approached in terms of small silos, but that is not the way forward. In the early design phases, ABB and its clients proceed step by step in a modular fashion in order to lay the foundations for future productive operations at the mine."
The system integrates all critical functions, including water management, crushers, conveyor belts, skip loading, concentrator and pumping stations. It also controls ABB's SmartVentilation system that is able to recognise the location of people and vehicles in the mine, and deliver fresh air on demand.
In addition, an ABB remote service engineer hundreds of miles away in Europe is on call to provide support, enabling Boliden to get ahead of any potential problems and prevent costly downtime.
ABB has also collaborated with Brazilian multinational Vale on a sustainable mine in the Amazon, where integrated electrification and automation systems enable a truckless system to transport the iron ore from the mine to the process plant, lowering both carbon emissions and operating costs.
A condition monitoring system monitors the health of production, electrical and mechanical assets in the process plant, improving equipment reliability and reducing unplanned shut-downs. While
ABB's nearby service centre in Carajás monitors performance at the mine using remote diagnostics.
Power surge: the rise of sustainable electric mines
ABB plans to use MineOptimize to power an all-electric mine, simultaneously demonstrating the effectiveness of the system on a large scale, gathering new data for further analysis, and producing controls to "reinvent mining automation." For this to work, collaboration is key, as Luedtke explains.
"It is a constant process of development. As a technology-driven company, we have to listen to what is the customer is missing at the mine, and what type of functionality would make their lives easier. So we see MineOptimize as more of a software as a service solution; customers install it, automatically become part of that journey, and take competitive advantages from it going forward."
In 2018, Canadian operator Goldcorp announced it was constructing the world's first new all-electric mine. The Borden underground gold project aims to save around $9m annually on diesel, propane and electricity, and is part of a wider electrification trend in the sector, which ABB has duly noted.
"Our customers increasingly want us to monitor new electrical charging systems in mines," confirms Luedtke. "These can now be connected to MineOptimize, allowing us to use short-loop control to monitor energy consumption and ensure that multiple components aren't charged simultaneously.
"The more electrification in a mine, the more you have to control consumption. MineOptimize can see how electric power is being used and when, avoiding peaks in favour of a more constant power usage model. For me, electrification and digitalisation are very closely connected. We have to start using electricity in smart way."