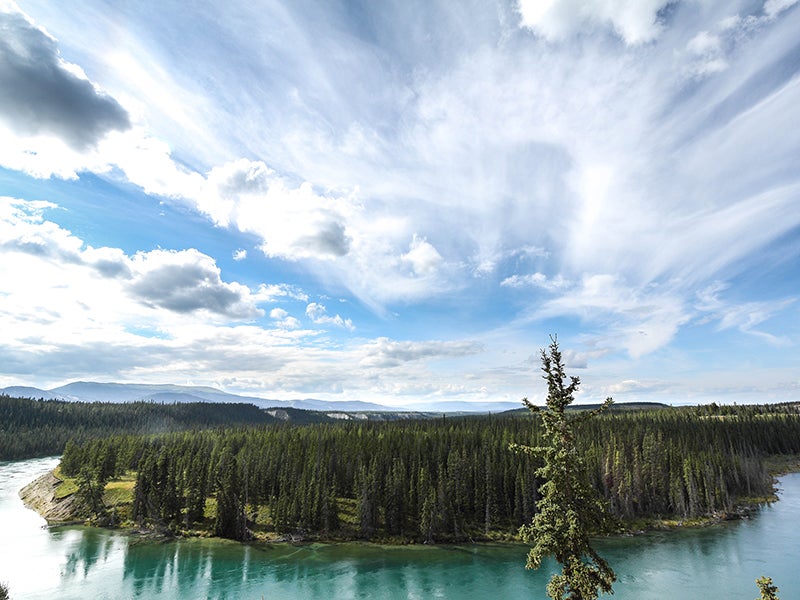 Canadian gold and copper producing giant Barrick is active in 18 countries across the globe, with a portfolio focused on high-margin, long-life assets.
Yet, despite the company's apparent Midas touch, ambitions to develop the Donlin Gold project in southwestern Alaska's Yukon-Kuskokwim region are encountering stiff resistance from indigenous Yupik, Cup'ik, and Athabascan groups opposed to the environmental impact from what would be the state's largest open pit mine.
The conflict has highlighted the importance of local support for large-scale industrial projects of any purpose, and has cast doubts on Barrick's ability to simply manifest its proposed projects through force of will. But with local legislation supportive of new mines, and Barrick showing no signs of relenting, the project could be set for years of further debate.
Sustainable is in the eye of the beholder
When you're a mining company that states its commitment to work in harmony with local stakeholders, what happens when those same stakeholders disagree with you as to a project's benefits?
For this is the situation Barrick Gold and NovaGold Resources, co-owners of the Donlin Gold mine, find themselves in. The conflict has the potential to derail plans to develop what could be one of the most productive mines in the world, with an estimated annual gold production of around 1.3 million ounces annually over a mine life of 25 years.
The dispute centres upon the project's potential adverse environmental impacts; local residents and communities are adamant the mine will have profound and long-lasting consequences on human health through the release of high levels of mercury into the air and water. Moreover, the shock they believe is sure to be visited upon the local wild salmon habitat would, they say, spell disaster for their way of life.
Similarly, they have registered grave concerns related to proposed plans to transport chemicals such as cyanide via river, deemed to be essential to the project, as well as construction of a major gas pipeline and associated infrastructure.
While opponents of the project recognise that some critical minerals are necessary to address climate change, and thus, they are not anti-mining per se, they believe gold does not fall into this category, since the majority is used for jewellery or held by central banks. While gold does have a role in technological innovation, they argue this relatively small demand can be met from existing sources.
United in opposition
The increasingly assertive and united opposition has seen 10 federally-recognised tribes in the US formally reach out to Barrick requesting that it divest itself of its interests in the project in response to clear evidence that pollution discharges would violate water quality laws, and that the mine design would require perpetual water treatment for at least thousands of years.
They further call out the corporation for failing to engage with them and for neglecting to share what they describe as material information to its shareholders that illustrate the necessary permits were issued erroneously without the necessary due diligence.
When looked at through this lens, Barrick's position would appear to be at odds with its declaration that "from board diversity to biodiversity, climate risk to community relations, a commitment to managing sustainability effectively and responsibly has long been entrenched in our DNA."
Speaking with one voice, in a letter to Barrick Gold shareholders and the board of directors, the tribes stated their "responsibility to future generations to say no to this risky project," and asked the miners to "please respect the will of the Kuskokwim Region and do not invest in the destruction of our culture, food security and way of life."
The miners' case
For its part, Barrick is understandably keen to develop a deposit that has proven and probable reserves estimated to be 33.9 million ounces of gold at a grade of 2.1g/t.
To support its claims to be responsible and transparent, the company is able to point to the May 2021 upholding of a key state water quality certificate from the commissioner for the Alaska Department of Environmental Conservation that was informed by numerous federal and state agency analyses indicating compliance with the relevant standards.
Its position is further backed up by the subsequent right to lease state land for the purposes of constructing a pipeline to power the facility granted to Donlin Gold by the Alaska Department of Natural Resources some two months earlier. For his part, Barrick President and CEO, Mark Bristow has gone on record to say that the company is "committed to managing the environmental impact of Donlin."
Barrick is also able to reference the not insignificant employment opportunities and investment in new infrastructure that the project would bring to the region, as laid out in the 2018 Yukon-Kuskokwim Region's Comprehensive Economic Development Strategy report.
In this document it was estimated initial construction would demand some 3,000 workers, with normal operations creating up to 1,200 jobs and an annual payroll of $100m, while new ports, a timber mill, natural gas pipeline and fibre optic cable would serve to improve transport and communications links, and act to bring down the cost of energy for locals.
Donlin Gold sees itself as a committed partner to the Alaska Native communities, and the sustainable and responsible development of the project for the benefit of all stakeholders.
It evidences this in a number of ways, not least in the form of the revenue sharing structure that applies to the proposed project, which is sited on private land designated for mining activities. In this manner, a significant proportion of net revenues distributed would directly benefit Alaska Native regional and village corporations.
Alluring but expensive
For now, Barrick is focused on drilling and engineering work, the positive findings of which, to date, point to the merits of developing the asset. So much so thay the 2022 budget for the project has been set at $60m, the largest expenditure for a decade.
And, with Novagold President and CEO, Greg Lang talking up the attractiveness of the project within the context of "an era of declining reserves, lacklustre gold grades and ever-increasing jurisdictional risk", some would say there is an air of inevitability about the project.
That said, while this may be one of the largest and highest-grade undeveloped open-pit gold assets anywhere in the world, the estimated $9.1bn billion cost and growing local discontent may ultimately prove too high a price for Donlin Gold.