China has dominated rare earth production for years, but other actors are looking to challenge this state of affairs. Pensana is developing facilities in England and Angola to diversify the world's rare earth production, but can these two projects help to shift the balance of power?
Elsewhere, assess the role of sand mining in South Africa, and ask why miners are calling for an end to artisanal mining in this productive sector. We also check in with Deloitte to see if their Covid-19 predictions have come to fruition, two years into the pandemic.
Whether you are on a desktop, tablet, or smartphone, you can read the magazine for free online, and join the conversation on Twitter.
In this issue
Diversifying rare earths: inside Pensana's Angolan and Yorkshire projects
Heidi Vella investigates two new rare earth projects, and asks if Pensana's projects in the UK and Angola could boost diversity of supply of the critical minerals.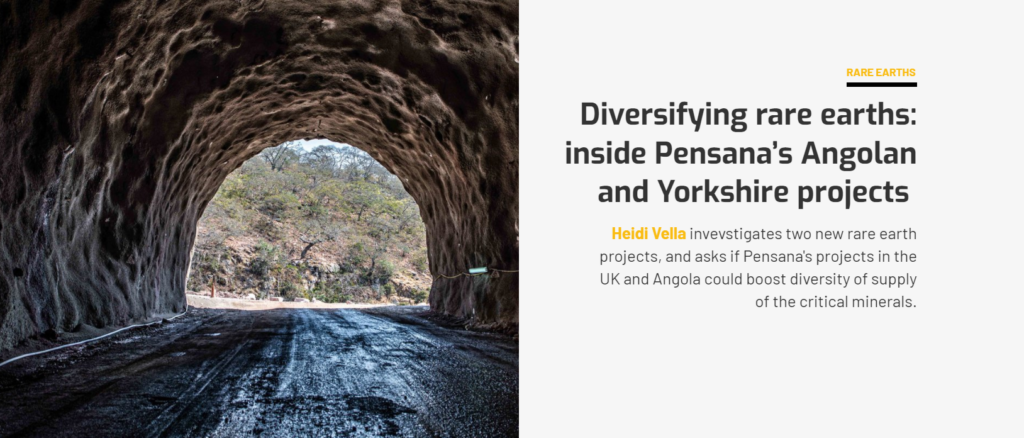 The Covid minefield: in conversation with Deloitte
The mining sector has largely escaped major disruption amid the Covid-19 pandemic, but where it has occurred it has severely impacted operations. Andrew Tunnicliffe talks with Deloitte's global mining expert, Andrew Swart, about what the last two years have brought and how mining companies have responded.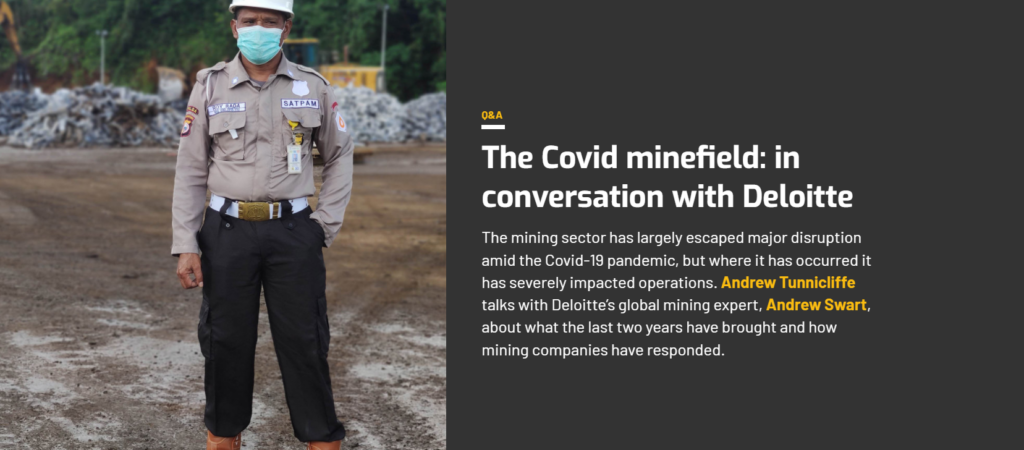 "Robust, consistent, reliable": talking XRT sensors with Tomra Mining
The technological landscape of the mining industry is changing rapidly, with new sensors helping to sort and process mined material. JP Casey talks to Albert du Preez of Tomra Mining about its new XRT sensor and the future of sophisticated sorting.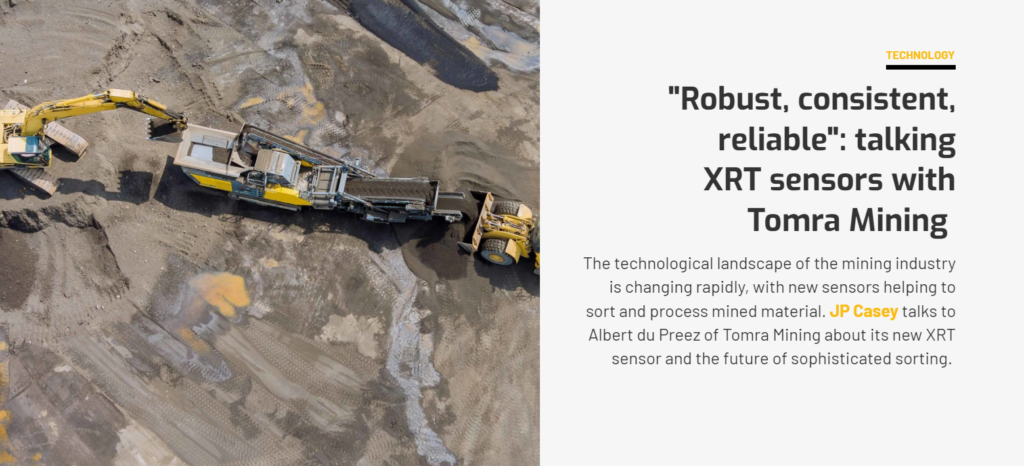 Supply and stress: how booming EV sales challenge critical mineral supply chains
Cathy Mullan and Isabeau van Halm investigate a new supply chain vulnerability index, which shows the countries with the biggest EV sales are also the countries with the biggest critical mineral vulnerabilities.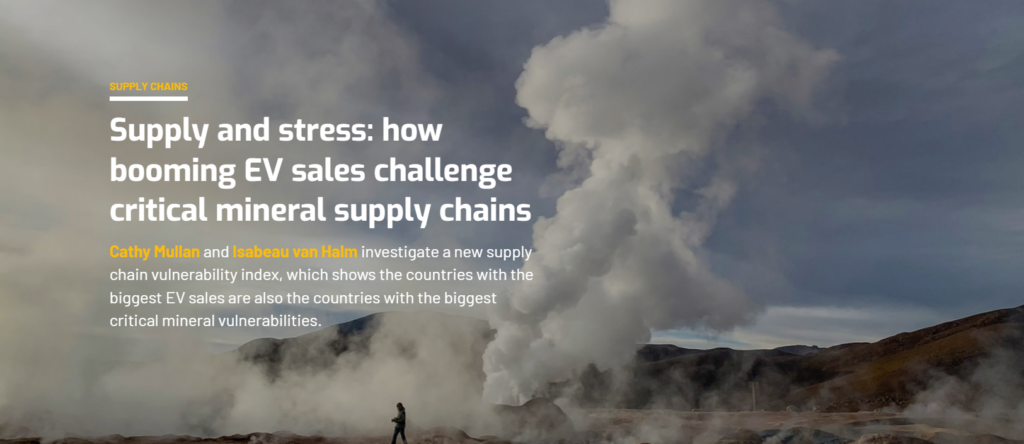 Gold in them hills: the history of Californian gold mining
Revived mining projects in California could usher in a new gold rush in the US state, but can these projects be completed responsibly? JP Casey investigates.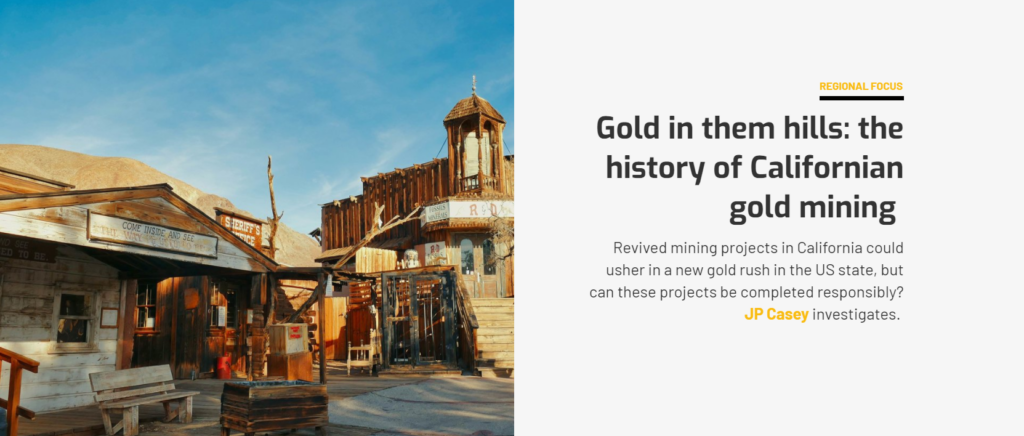 Law, sand, order: inside South African sand mining
Mining industry group ASPASA wants a crack down on artisanal sand mining. With sand extraction a critical part of the country's construction industry, Giles Crosse asks what happens next?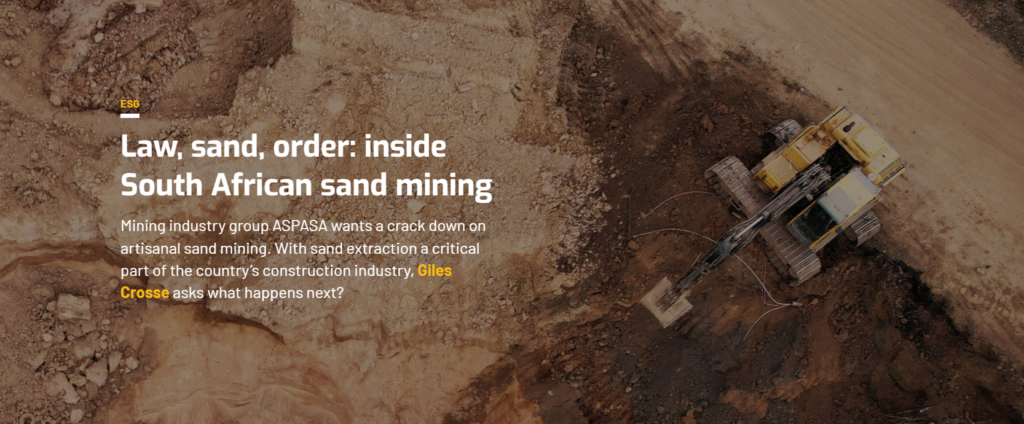 Next issue: gold
The most precious of minerals, and one that embodies a sense of luxury and wealth beyond just the mining industry, gold remains a cornerstone of the global mining sector. Yet with demand showing no sign of slowing, and ever more dire warnings about the environmental and social consequences of mining, how can the sector balance its need to conserve with the world's appetite for gold?