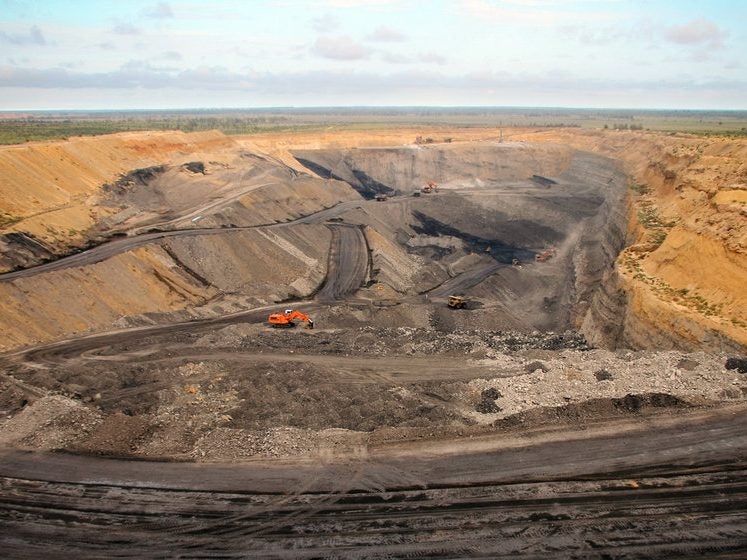 Fears over workplace health and safety (WHS) in the state of Queensland reached tipping point in July this year, when crisis talks were held in response to the sixth workplace-related fatality in 12 months – the highest figure seen in the state since 1997.
Hosted by Queensland Natural Resources Minister Anthony Lynham, the talks were attended by 70 industry members from the government, union bodies and mining corporations including BHP, Rio Tinto and Adani. A resulting statement from the attending parties said the industry and state government were intending to work together to improve safety culture in the resources sector.
"This includes sanctions for reckless behaviour and legislative reforms, such as the government's proposal to actively consider the offence of industrial manslaughter, which exists in other industry sectors," it reads.
The new law would implicate employers and senior officers found to have caused a workplace death due to negligence and, if passed, would consider fatal coal mine and quarry incidents from as far back as 2000.
So why extend the law?
Industrial manslaughter laws were initially passed in the state in October 2017, with fines of up to $10m set against companies and jail terms of up to 20 years for guilty individuals. The mining and resources sector's original omission from this law sparked some outcry, with electrical contractor firm Master Electricians Australia (MEA) vocally condemning the decision at the time and MEA's manager of advisory services' Jason O'Dwyer labelling it 'farcical'.
Moves to extend the law were initially proposed in February this year, with a report written by Marie Boland for Safe Work Australia recommending the amendment in order to harmonise WHS laws across states, and address community concerns 'where there is a gross deviation from a reasonable standard of care'.
"It is critical that the public have confidence that the model WHS laws enable justice to be administered fairly and appropriately," Boland writes.
Including the sector now may be seen as a move to correct the initially controversial exclusion, as well as tackle rising levels of workplace fatalities. Plans to extend the law have been met with some enthusiasm, with Steve Smyth from the CFMEU labelling the crisis talks a 'breakthrough' in the industry. Some also cite it as a means of targeting the state's overall lack of prosecutions by holding those at fault to harsher penalties, working to ensure justice and closure for those affected by workplace incidents.
While there is certainly support for stronger penalties for those found guilty of negligence, the effectiveness of the law is still uncertain terrain. The legislation was introduced in the Australian Capital Territory in 2004, though there have not yet been any successful prosecutions in the state. Promises to introduce it in Victoria were met with warnings from the Minerals Council of Australia (MCA) that the new laws would hinder, rather than help, health and safety in the workplace.
In a statement, MCA CEO Tania Constable said: "the Victorian Government's proposed laws will not contribute to general or specific deterrence or improvements in health and safety outcomes. This must be the priority, not imposing oppressive and unnecessary criminal liability on selected individuals."
So just how beneficial would the new legislation be?
A culture of blame
The main argument against the law is its potential to frighten workers into silence – failing to report incidents for fear of prosecution. David Cliff, a research fellow at the Minerals Industry Safety and Health Centre and former health and safety advisor to the Queensland mining council, prompts caution.
"Industrial manslaughter is a complex question," he says. "If you bring in a big stick to frighten people into vigilance, the negative perception of that stick will have a detrimental impact on health and safety because people become unwilling to share what happened."
"From a commercial point of view," he adds, "when people are afraid of prosecution it will become increasingly hard to recruit and re-train employees because they will perceive the role as holding risk to them."
Speaking to MEA's O'Dwyer now, he says the decision to extend the law is a 'knee-jerk' reaction to the spike in fatalities, rather than a move with genuine potential to benefit workers.
"Both the Queensland Law Association and the Bar Society Association said putting industrial manslaughter in the health and safety act was not necessary," he says. "But when the government goes ahead and adds it anyway – that's bad law."
The power given to workplace health and safety officers under the new law is also a point of concern for O'Dwyer. These authorities are able to question individuals for as long as they like and can bypass a detainees right to silence – two things that police officers cannot do.
"When industrial manslaughter laws are taken outside of the criminal code," says O'Dwyer, "you raise a lot of questions about power. A lot of the protocols that the police have to follow are not applicable to workplace health and safety inspectors."
The anticipated cost of legal proceedings has also been a motivating factor in pushback to expanding the law, with some saying that the money and time should instead be spent on improving government safety prevention strategies and funding safety departments.
What else could be done?
According to Cliff, rather than use penalties to deter accidents, companies should be seeking to promote an open environment that encourages discussion around incidents.
"One of the big reasons we've made progress in health and safety management in mining is that we have adopted a stance that encourages mines to share information," he says. "There is a culture of openness which sees information about fatalities being shared so we can learn from our mistakes. The new industrial manslaughter law risks that not being as open as it has been in the past."
"People like simple solutions, they like silver bullets," he adds. "But we are now in a safety culture maturity phase where we have all the easy wins, and we need to take a deeper look at the fundamental causes."
The safety reset proposed at the crisis talks could be a constructive way to achieve this, though Cliff warns it needs to be followed through and committed to by people throughout the industry's hierarchy. In addition to the reset, two reviews have been established following the talks. One will examine the state's mining health and safety legislation, while the other (to be conducted by a forensic structural engineer Dr Sean Brady) will review all fatal incidents in Queensland mines and quarries since 2000.