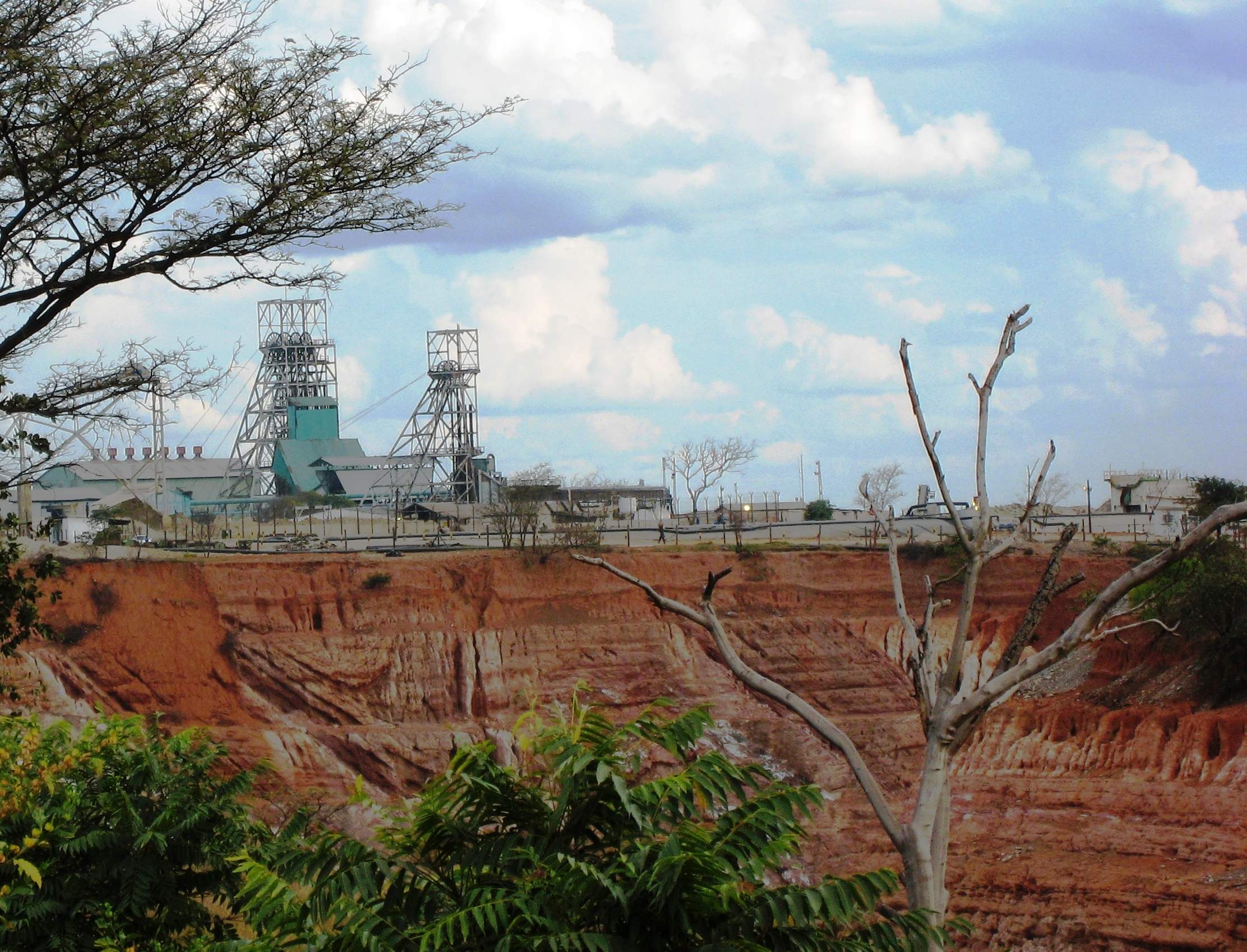 Around half of China's total out-bound investments from 2005 to 2016 went into the energy and mining sectors of foreign countries. Sub-Saharan countries, such as Zambia, Zimbabwe, South Africa and the Democratic Republic of Congo (DRC), attracted approximately one-third of these funds.
However, China has been earning a bad reputation for its operations in Africa's extractive industries.
Some of the accusations include illegal mining in Ghana, corruption in Angola, Guinea and other countries, environmental degradation in Chad, and poor working conditions overall.
Furthermore, the number of Chinese migrants, many of whom arrive as employees from state-owned extractive firms, displacing local people from jobs, has grown significantly over the last decade. As such, reports of anti-Chinese sentiments on the continent is growing.
To find out more about the impact China has on African nation states, the German Institute of Global and Area Studies (GIGA) decided to investigate.
Its report titled 'At Africa's Expense? Disaggregating the Social Impact of Chinese Mining Operations' analyses the period between 1997 and 2014. It studies novel data on the control rights regimes of diamond, gold and copper mines and geo-referenced information from Afrobarometer surveys, a pan-African series of national public attitude surveys on democracy, governance and society in Sub-Saharan African countries.
How well do you
really

know your competitors?

Access the most comprehensive Company Profiles on the market, powered by GlobalData. Save hours of research. Gain competitive edge.
Company Profile – free sample
Thank you!
Your download email will arrive shortly
Not ready to buy yet? Download a free sample
We are confident about the unique quality of our Company Profiles. However, we want you to make the most beneficial decision for your business, so we offer a free sample that you can download by submitting the below form
By GlobalData
China's impact on Africa
The report concludes that the effect of Chinese mining companies on African local development is ambiguous: while proximity to Chinese operated mines is associated with anti-Chinese sentiments and unemployment, populations living close to Chinse mining areas enjoy better infrastructure, such as paved roads or piped water.
Although the report stresses that this is an initial investigation and more research is required, it adds that its findings 'partly substantiate the conflict-enhancing effect of Chinese mine operators at the local level'.
China's growing stake in Africa, particularly its resource sector, continues to be much debated with some comparing it with 'colonisation' while others are claiming that China's investments in Africa have spurred growth.
China has poured money into Africa
In 2015, China's president Xi Jinping pledged $60bn for African projects over three years. The country pledged $100m in military aid to the African Union in 2015, and China supports African countries' capacity-building in areas such as defence and counter-terrorism, according to the Council on Foreign Relations.
Furthermore, between 2000 and 2014, Chinese banks, contractors and the government loaned more than $86bn to Africa, according to SAIS-CARI. Angola, the DRC, Ethiopia, Kenya and Sudan were the top recipients.
However, Tim Wegenast, co-author of the GIGA report says, often, Chinese investments are not providing on-the-ground benefits for Africans.
"It's more or less safe to say that Chinese companies employ less local labour than other companies because they bring over many Chinese workers," says Wegenast.
"And when they [the Chinese] develop local infrastructure, they provide countries with loans which are being used to pay for it, which is then constructed by Chinese companies and Chinese labour."
Lizzie Parsons from Global Witness says many Chinese companies overseas have a 'long way to go' before they can be considered as engaging well with local communities.
"We are hearing of multiple cases in different continents where opportunities for improving development outcomes are being lost because complaints are submitted by communities without any response from the companies themselves," she says.
West vs East
The controversy of Chinese-encompassing Chinese companies in Africa is not unique. The failings and illicit activities conducted by Western mining companies has been well-documented by organisations including Global Witness.
However, in the last three years there have been international efforts to force extractive companies to act more responsibly. Narrowly focused legal requirements such as the EU Conflict Mineral legislation and the US Dodd Frank Act have come into force, as well as corporate social responsibility reporting requirements and tightening of restrictions to finance by international organisations, such as the World Bank, if certain due diligence requirements are not met.
Some believe that regulations created to clean-up Western mining operations in developing nations have made it difficult for them to compete with Chinese companies, which face no such accountability.
"Requirements needed to be met in relation to corruption, transparency, bribery, such as whether the mining title was acquired illegally or there was bribery involved; these are some very stringent rules that stop Western companies being able to raise international money because of the historical situation of a mine site," says Bruce Shapiro of Mine Africa, a business development and marketing company.
"I think the big policy-makers need to realise that if you don't allow the West to do business, you will get opaque countries like Russia and China doing it instead," he adds.
Wegenast says no comparisons between Western non-US companies and Chinese companies have been quantified for other forms of local grievances, such as environmental degradation or poor working conditions.
But grievances by African states against Chinese mining companies are being noted. Chad, for example, withdrew five exploration permits issued to a Chinese company and pressed charges in a row over a $1.2bn fine for environmental violations in 2014.
Anecdotally, this is something Shapiro is also hearing. "I have spoken to several African nations and questioned them on the Chinese and many say the results are not what they want," he says.
But Parsons, Wegenast and organisations are unequivocal that this is not a problem with the Chinese – but a much wider one.
"On the one hand, you have weak institutions and corrupt officials that are cash-hungry and want to trade their resources for cash," says Wegenast. "On the other, there are countries that want those resources, such as China and Western states, and they are willing to use illicit practices to get hold of those licences; it is not just a Chinese problem."
Like the West, China has made some moves to address the ongoing issues. The China Chamber of Commerce for Minerals, Metals and Chemicals Importers and Exporters published a guideline on responsible overseas mining in 2014, which was updated this year. It sets out best practices for companies across a range of areas, including community engagement, health and safety, corruption prevention and environment.
In 2015, China published specific guidelines for due diligence along mineral supply chains, with Global Witness and OECD collaboration.
"However, there are currently no incentive mechanisms developed for either guidelines," says Parsons, "Without strong incentives, implementation of voluntary guidelines by companies tend to be poor."
Finding mutual benefit
What more can be done by both Chinese and Western companies to increase benefits for African nation states?
In the medium to longer term, says Wegenast, single nation states should work to refine local content policies for exploration or production terms to require hiring of local companies for the procurement of goods and services.
"This is a good way to encourage investment in capacity-building for knowledge transfer, technology transfer and local hiring," he says.
'Mixed ownership is also a concrete measure that could bring results', he adds. "We know from studies that if an international company works with a local partner, the probability that there will be linkages to other economic sectors is much higher."
Local content policies and mixed ownership, however, are not foolproof to corruption and bribery tactics and require good governance, regulation and transparency to work properly. Companies need to take it upon themselves to act responsibly.
"Open and ongoing communication between communities and companies, matched with a commitment by companies to respond, would reduce the risks they face, such as where complaints lead to local protests or reputational damage," says Parsons. "Good communication would also allow for companies to improve future operations in-line with community demands and international standards."
And that's fundamental; companies, Western and Chinese or otherwise, should put a higher emphasis on corporate social responsibility, transparency and accountability to win contracts, for reputational as well as longevity sakes.
As former Secretary-General of the United Nations, Kofi Annan, said in 2013: "Mutually beneficial agreements are the only ones that will stand the test of time. We all stand to win from an Africa that is truly prosperous, stable and fair."