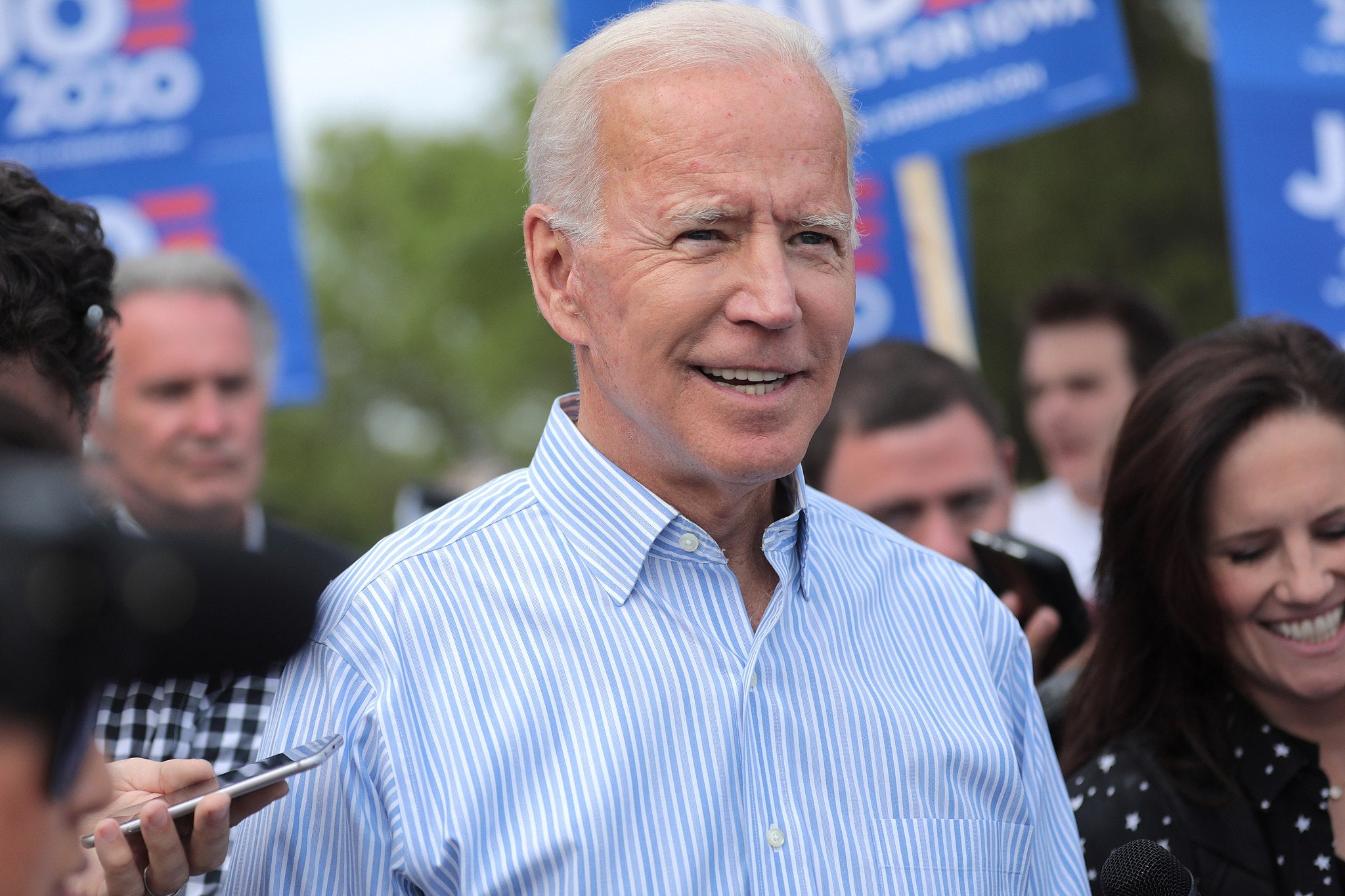 While the incumbent Donald Trump has yet to formally concede the result, and will remain in the White House until President-elect Biden's inauguration in January 2021, Biden's victory – called four days after election day – brought an end to uncertainty over the race's outcome and global markets rallied in response to the former Vice President's win.
President Trump has repeatedly contested the results of the election, alleging mass voter fraud orchestrated by his opponents – but neither Trump nor his team have provided any evidence to support these claims.
A pillar of Donald Trump's campaign in 2016 was his pledge to reinvigorate US industry, including mining, and particularly the coal sector. While his administration removed red tape and rolled back Obama-era regulations that slowed down processes, results for the coal sector have been mixed at best, with jobs continuing to fall even before the Covid-19 pandemic.
Biden, meanwhile, was elected on a slate of proactive climate policies that could mark a major shift in the US away from fossil fuels and towards renewable energy.
National Mining Association: "Now is the time to move forward"
National Mining Association (NMA) President and CEO Rich Nolan congratulated President-elect Biden and Vice President-elect Kamala Harris following their victory: "The mining industry looks forward to working with President-elect Biden and Vice President-elect Harris to help drive America's post-pandemic economic recovery and set our country on a firm course for a prosperous future."
"Working together we can increase the competitiveness of existing industries and re-establish and strengthen our domestic supply chains," Nolan said. "We can reduce our reliance on foreign countries for minerals that we can mine and use here at home, all while creating more jobs.
"We can produce reliable affordable energy for all, while leading the world in the development and deployment of emissions reducing technologies for the fuels that will continue to underpin the world's energy needs. Working together, we look forward to the opportunity and embrace the challenge."
GlobalData: "Biden would be expected to phase out taxpayer subsidies for fossil fuel companies"
"Where the sector would suffer versus under Mr. Trump would be coal, where Mr. Biden would be expected to phase out taxpayer subsidies for fossil fuel companies, although he has been keen to assure voters he has no plans to eliminate the industry all together," said David Kurtz, senior mining analyst at GlobalData, on the prospect of a Biden victory in the election. "His official climate plan sets a deadline of 2050 for the country to reach net-zero emissions, and the policies include ending fossil fuel subsidies and blocking new oil and gas leases on public lands and investing in clean energy, amongst others.
"Additionally, approval time would be expected to be longer and there would be greater chance of projects being rejected due to their impact on the environment," Kurtz added, with Northern Dynasty Minerals' Pebble project in Alaska potentially not being approved by the Biden administration.
Kurtz said that battery metals could get a boost in the next four years, as Biden seeks to gradually transition from fossil fuels to renewable energy, and the President-elect pledged to invest $2tn in electric vehicle infrastructure and green projects: "This will have a very positive impact on commodities used in EVs such as lithium, copper, nickel and cobalt, as well as those important for solar panels and renewable energy infrastructure.
NRDC Action Fund: "The people have spoken and it's time for change!"
The NRDC Action Fund, affiliated but separate to the Natural Resources Defense Council, welcomed Joe Biden's victory. The NRDC had previously been working to support a free and fair election and ensure every vote is counted, in spite of President Trump's claims that some votes had been cast illegally.
"Joe Biden's climate plan is the strongest we have ever seen from any president before him," said Gina McCarthy, President and CEO of the NRDC Action Fund. "Not only that — but the country elected Kamala Harris, the first female vice president of colour in our nation's history! And she is just the partner we need with us in this fight — sharing her deep understanding of the climate crisis.
"Now it's time to turn promises into progress, with policy solutions and sound investments that cut climate pollution, create millions of good-paying jobs, protect the health of our people, and advance justice and equity for us all."
Lomiko Metals: "encouraged by President-elect Biden's $400bn clean energy plan"
Canada-based flake graphite company Lomiko Metals said it was "encouraged" by President-elect Biden's plan for clean energy. The incoming administration will set a firm target of 2050 to reach net zero emissions.
Biden has vowed to make a historic investment in clean energy and innovation, putting $400bn over 10 years into clean energy and job creation in the sector. As reported by Reuters in October, Biden's campaign privately told miners it would support the domestic production of battery metals for electric vehicles.
Lomiko said that demand for graphite – used in the batteries of electric vehicles – is expected to increase exponentially, and following the company's completion of a $750,000 financing in October, Lomiko could be placed to get a foothold in the domestic graphite sector.
These four years of a Biden presidency could be a boon to the litany of emerging battery metals companies in North America, with the Democrat's victory already seen as a positive for getting more electric vehicles on American roads.
Ai Group: "two fundamental markers for Australian industry"
"The election of a Biden administration will have two fundamental markers for Australian industry," Innes Willox, chief executive of Australian national employer association Ai Group said.
"The incoming administration will through commentary, executive order and potentially legislation place a far greater emphasis on climate change and energy policy. The commitment to net zero emissions by 2050 will encourage other economies to move down this path."
Net zero commitments have already been made by the European Union, China, Japan, and South Korea. With the US set to implement a firm 2050 net zero target under Biden, the majority of Australia's export markets for fossil fuels will be targeting net zero by around 2050. Willox said that the US committing to a net zero target will encourage more countries to follow suit.
The other shift, according to Willox, will depend on US-China relations under Biden: "The risk for Australia until now has been that we have been caught up as collateral damage in the US-China trade dispute. The future risk is that China may seek to substitute Australian exports in key sectors with goods from the US in an effort to reset their economic relationship.
"Australia has maintained a strong, diverse and cooperative bilateral economic relationship with the US for generations. There is no reason to think this will change with the change in the White House," Willox added.
Eurasian Resources Group: "Miners can supply the critical raw materials required to support core parts of the country's environmental programme"
Benedikt Sobotka, CEO of Eurasian Resources Group and co-chair of Global Battery Alliance said: "We hope that the earlier announced economic plans for green, renewable energy would be on the new administration's priority list. Miners can supply the critical raw materials required to support core parts of the country's environmental programme.
"We expect the upcoming green stimulus to strengthen the renewable energy and electric vehicle sectors in the US, which will fuel demand for key battery metals, including cobalt. Additional positive impacts might result from federal vehicle purchasing schemes, including investment in replacing internal combustion engine vehicles with battery powered vehicles.
"We also hope that an ambitious green investment plan, which targets copper-reliant sectors including sustainable infrastructure, 5G and clean energy, announced recently, is not delayed. Of particular note is the administration's vision of building a 'green' power grid, which is set to include 500,000 EV charging outlets."