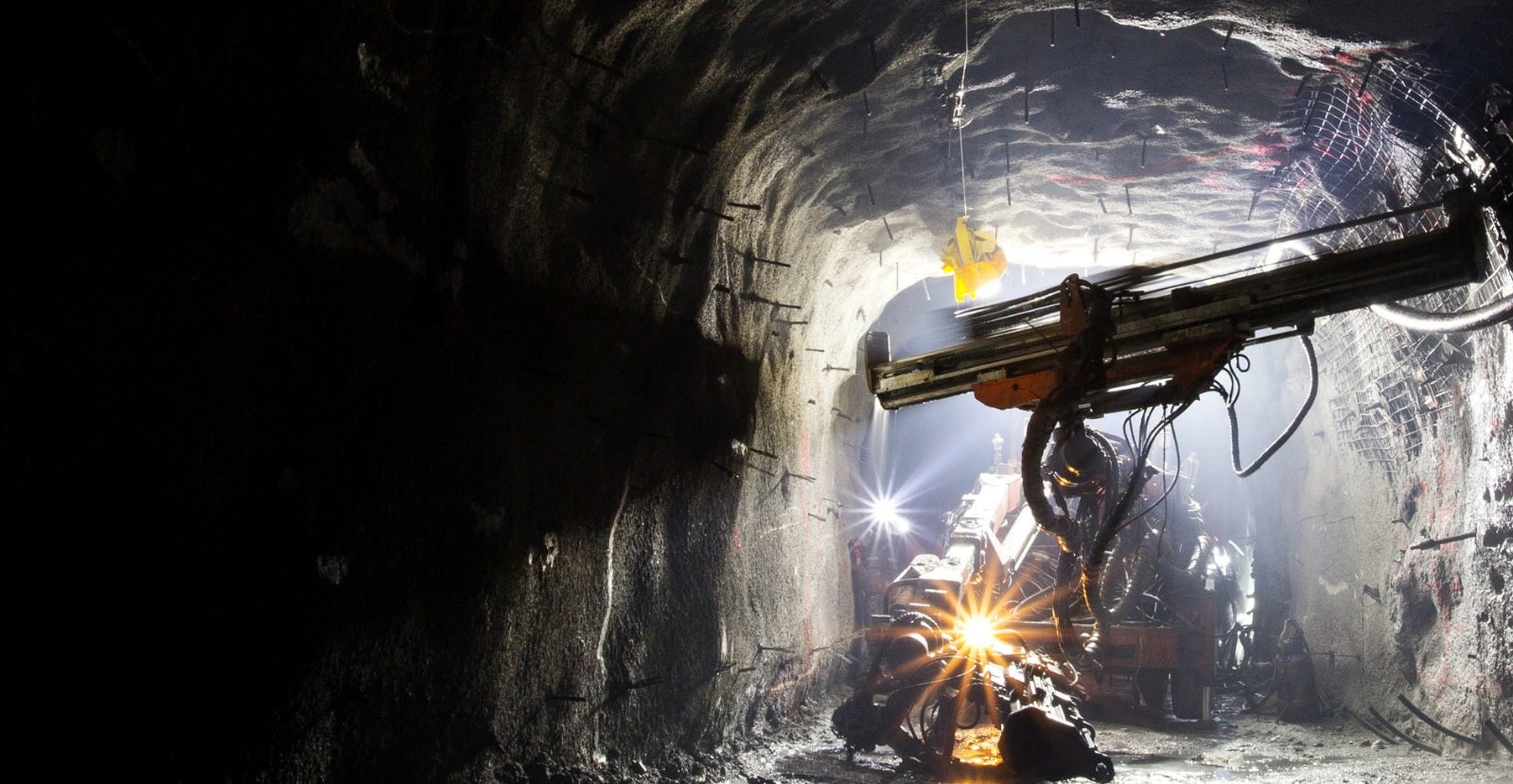 Chilean miner Antofagasta is one of the world's largest miners, with its Los Pelambres project alone raising over $1bn in earnings in 2018 through the production of over 360,000 tonnes of copper that year. With such vast projects turning over significant sums of money, the miner is constantly on the lookout for greater technological innovation, to improve operational safety and efficiency.
One such initiative is a call for innovation in the automation sector. Antofagasta has put out a challenge, open to companies around the world, to develop an autonomous means to replace the 80kg drill bits used in its Epiroc PV-351 drills, which can reach up to 65 feet underground. The miner wants a solution that can "eliminate labour in the replacement activity and also increase productivity," with the manual removal and replacement of such heavy machinery a risk to both operational efficiency and worker safety.
Answering the call is Universal Field Robots (UFR), a Brisbane-based company whose portfolio of autonomous technologies includes self-sufficient piling, refuelling and blasting machines, with obvious potential for the mining industry. The company plans to use its E20C platform, a two-ton robot that can be fitted with a number of mechanical attachments to perform a number of tasks, to change the drill bits, and help push Antofagasta towards an autonomous future.
A versatile platform and established technology
"Our solution is a robotic machine for changing 80kg drill bits on autonomous blasthole drills," explained UFR managing director Jeff Sterling. "The solution is based on our E20C mobile platform with a purpose-designed platform to drive to any drill and clamp to the drill string, loosen, and remove and install a new bit."
The technology builds on the company's existing E20C mobile platform, which has already seen use in the mining industry. UFR worked with fellow Australian mining technology company Imdex to develop the 'Blastdog', a combination of IMDEX automation and UFR hardware that helped build 3D models of underground chambers from sensor data to optimise the blasting process.
While Sterling conceded that the drill bit replacement adaption to the E20C platform is still "a concept only", there is cause for optimism considering the company's previous success in turning the platform over to specific tasks. The UFR-IMDEX collaboration was given an innovation award from industry magazine Australia's Mining Monthly, and has helped establish the platform as one that can be easily adapted to new projects, and UFR as a company willing to engage with a range of specialised mining operations.
"The UFR solution is a single robot servicing multiple drills and the universal nature of the platform means it can be deployed for other applications also," said Sterling, highlighting the versatile nature of the company's solution. "Existing systems are fixed to the drill and require modification of each drill with multiple specialised fixed attachment."
Call and response
A fundamental aspect of the Antofagasta challenge is the unique relationship it creates between itself and the technology companies vying for its backing. With a large, wealthy miner looking for highly specialised technological solutions from smaller companies, this relationship is perhaps more lopsided than traditional joint ventures or technological agreements, but Sterling is confident that this dynamic will not impede productivity or innovation.
"The model of this challenge, where a larger miner puts out a challenge for technology companies to address a specific solution, is relatively new in the mining industry," he explained. "A true innovative process would see many projects taken forward with expectations that they are experiments and some would fail but they would improve the knowledge and skills."
Indeed, this relationship creates a sense of dependence between the collaboration partners, with each responsible for bringing to the table an element that the other cannot; in this case, UFR cannot match the financial muscle of Antofagasta, which in turn cannot replicate the precise technical expertise of UFR. Sterling thinks that while this model of a commercial relationship, like all deals and arrangements, brings an element of risk, it could also bring positive challenges to a mining industry that is prone to becoming set in its ways.
"This model has the potential to precipitate breakthroughs in new ways of doing things and change the complacent culture of the industry," he said. "It powers innovation but still is dependent on the parties committing to next stages of execution."
Sterling also noted the next steps for the UFR solution, which included scaling up to the prototype stage, which is itself evidence of the efficacy of this challenger-respondent model.
"The next stage is the building and trialling of a prototype which would require a few months," he said. "As autonomous drills are implemented, of which there are currently approximately 100, the next requirement will be to support and keep them in service by automating repetitive tasks."
The future of mining
While it remains to be seen if this model of operation is to be replicated across the mining industry, automation and technological innovation are set to feature heavily in the future of the sector. Large-scale miners have long since embraced automation, from Resolute's Syama mine in Mali , a 2.9 million ounce project, to Rio Tinto's investment in 130 driverless vehicles and its AutoHaul autonomous train network.
However, Sterling is confident that projects like UFR's drill bit replacement could help usher in a new generation of small, more specialised automated processes, which could improve productivity across the mining sector.
"Automation has been largely focused on the large-scale activities of mining, predominantly drills and haul trucks, and these have now passed a tipping point and are scaling across the industry," he explained.  "The next stages of automation will be able to bring new benefits to mining such as better quality and automating other edge activities that support key mining activities such as high frequency maintenance: drill bit changing, tyre changing, and refuelling.
"UFR is already rolling out autonomy to smaller scale activities such as the IMDEX Blastdog and this is only the start of what is possible," he continued. "Other projects are being proposed such as relocating radio infrastructure to support the autonomous drills and activities such as road maintenance, [the] delivery of materials and many activities in underground mines."
While many of these lofty ambitions are rooted in technological innovation and financial resources, Sterling also noted that there is a profoundly human element to many of these inventions and developments. With human decision-making still required at every stage of the process, from the initial conception of solutions to the decision to support a new, emerging technological approach, it is human imagination, not technological sophistication, that will be the limit for mining innovation.
"The design and implementation of new robotic systems is largely limited by the imagination and motivation of the mining customers," he said. "The challenge is an attempt to explore and alter the culture and practice to engage in new ways of doing things."