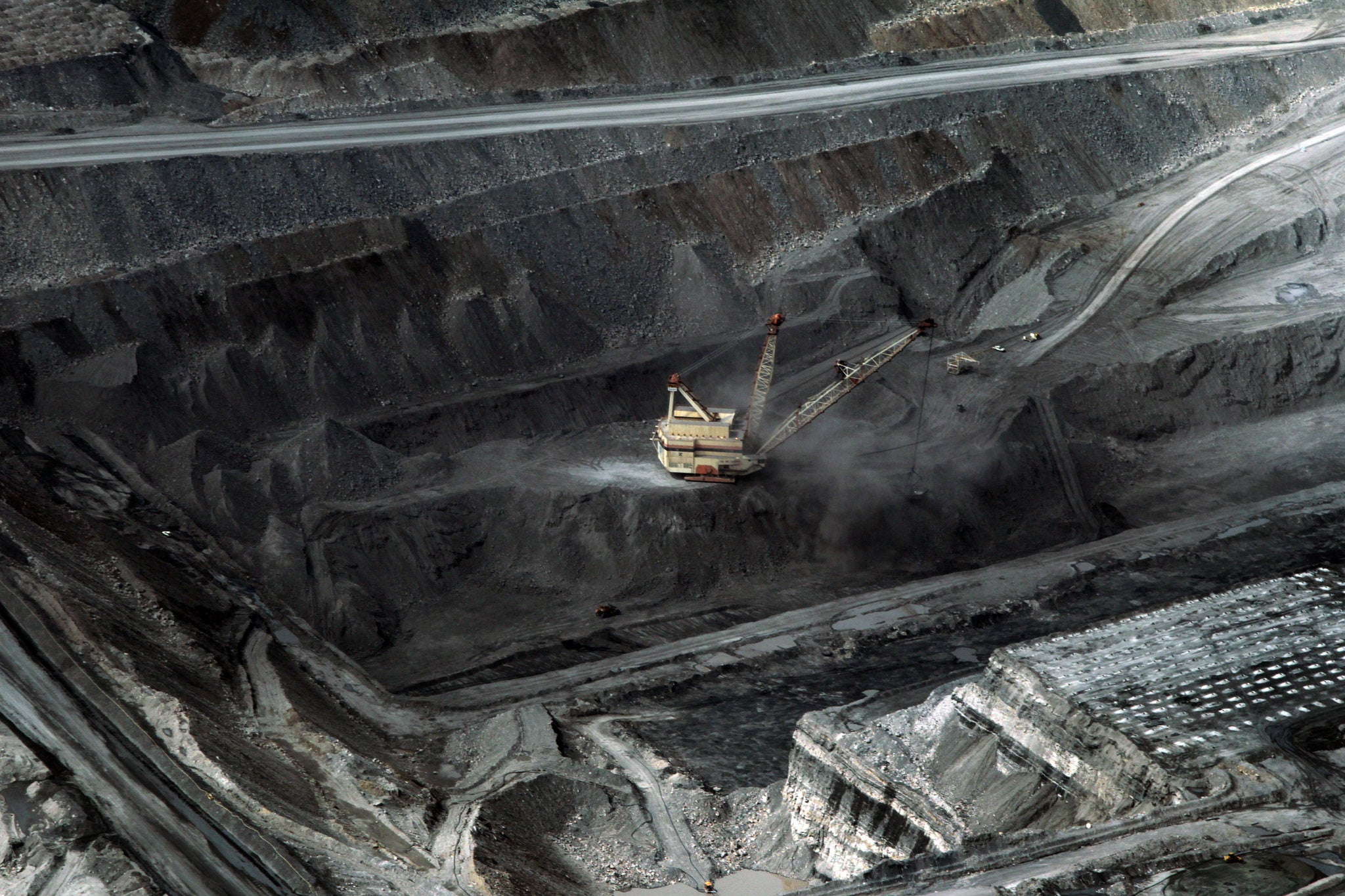 In the West, demand for coal continues to fall, causing a global reduction of 1.9% in 2016. However, in the East, Asian growth continues to be strong. For years, Australia has been a major exporter to both China and India, helping to secure reliability for their power stations and supply the booming steel industry.
"Coal remains fundamental to developing and developed economies alike," says Simon Troeth, a spokesman for the Minerals Council of Australia. "The demand forecasts in our region for both metallurgical coal and thermal coal are strong. Thermal coal plays a significant role in helping developing countries in our region to access cheap, reliable power."
Metallurgical coal, or met coal, is expected to see particularly strong growth in Asia in the coming years, according to a new report prepared by Commodity Insights for the Minerals Council of Australia. Demand will increase by 2.3% by 2030, driven by an increased need for steel and iron to cope with urbanisation and population growth.
This demand growth is equal to a large export mine being added to the market every year. So will Australia be able to match such an increase?
The benefits of an established coal market
Australia dominates metallurgical coal exports globally. In the first eight months of 2018, China alone imported 18.75 million tonnes (Mt) of the fossil fuel. "China and India are Australia's largest markets for metallurgical coal, accounting for more than half of the total export volume," says Troeth. "Japan, South Korea and Taiwan remain important long-term customers for our met coal.
"Australia is in a very strong position to service these markets. Our met coal is the highest quality in the world, we have strong and established relationships with our major trading partners and significant investments continue to be made in mine-to-market infrastructure to ensure the supply chain operates efficiently."
When making steel, metallurgical coal is required to create coke, which burns much cleaner and hotter than thermal coal. It takes around 770kg of coking coal to make just one tonne of steel. Metallurgical coal is of a higher grade, and as such is rarer and more expensive than its more infamous cousin.
"Coke is produced by heating coking coal in a coke oven in the absence of oxygen," the report explains. "Coke is then charged into a blast furnace to provide fuel and to help convert iron ore into liquid iron. Coke strength is critical to the operation of the blast furnace, and coke strength requires a certain level of hard coking coal as an input."
In both China and India, the demand for steel is rising as populations grow and urbanise. Between 2007 and 2017, the urban population in India, for example, increased from 29.91% to 33.54%. This increase is only predicted to surge in pace and scale in the coming years, and is projected to add 404 million urban dwellers by 2050.
As such, the steel industry in India is increasing production to help build the houses and infrastructure to cope. This requires greater quantities of metallurgical coal, with demand predicted to almost double from 52Mt in 2016, to 90Mt by 2030.
Can Australia meet this growing demand?
Australia is keen to take advantage of such an increase in demand, having suffered in recent years from a dip in the mining industry. Mining accounts for 8% of the country's GDP, employs 200,000 people and makes up as much as 60% of its exports.
With its previously established trade partnerships and infrastructure, Australia seems well placed to maintain its dominance in the metallurgical export market.
Over the past few years, a number of developments in infrastructure as well as technological developments have also improved Australia's outlook as an exporter.
"We are easily the largest seaborne exporter of metallurgical coal and our coal sector has invested significantly in mine expansions and supply chain infrastructure to ensure continued competitiveness," says Troeth. "As outlined in the Commodity Insights report, the significant investment in infrastructure between 2010 and 2012 has resulted in spare capacity at Australian East Coast Coal Ports."
Organisations such as the National Energy Resources Growth Centre, METS Ignited and the National Energy Resources Growth Centre are all working to improve productivity, the supply chain and drive innovation.
There are also a number of metallurgical mines due to begin operation in the coming years that will enable Australia to increase its production.
"There are many existing and greenfield operations that will help Australia meet international demand for met coal, primarily in Queensland," says Troeth. "Isaac Plains East and Olive Downs are two greenfield projects that will soon enhance supply as will the restart of existing operations at Cook, Baralaba North and Gregory Crinum."
Keeping Australia on its toes
However, Australia cannot become complacent. While it has many advantages, it must continue to innovate and increase production with pace in order to take advantage of increases in demand.
"Australia cannot afford to rest on its laurels," warns Troeth. "In a highly competitive market, companies need to work harder than ever to stay ahead of the game and find efficiencies in their operations to remain competitive."
Within the Chinese market in particular, Australia must work to fend off challenges to its dominance. China already produces much of the metallurgical coal it uses domestically, as well as importing it from a number of other countries, including its neighbour Mongolia.
In the first eight months of 2018, Mongolia provided 12.78Mt of metallurgical coal to China. While not as much as Australia's 18.75Mt, this is an increase of 51.7% compared to the same period in 2015.  Australia's imports to China, on the other hand, only increased by 8.5% within the same period.
This increase in Mongolian exports to China is likely driven by the much lower spot price of Mongolian coal at just $34.20 per tonne. Compared to Australian prices, which rose to $93.92 per tonne, it is clear why some steel manufacturers may be looking elsewhere to meet their increasing demand.