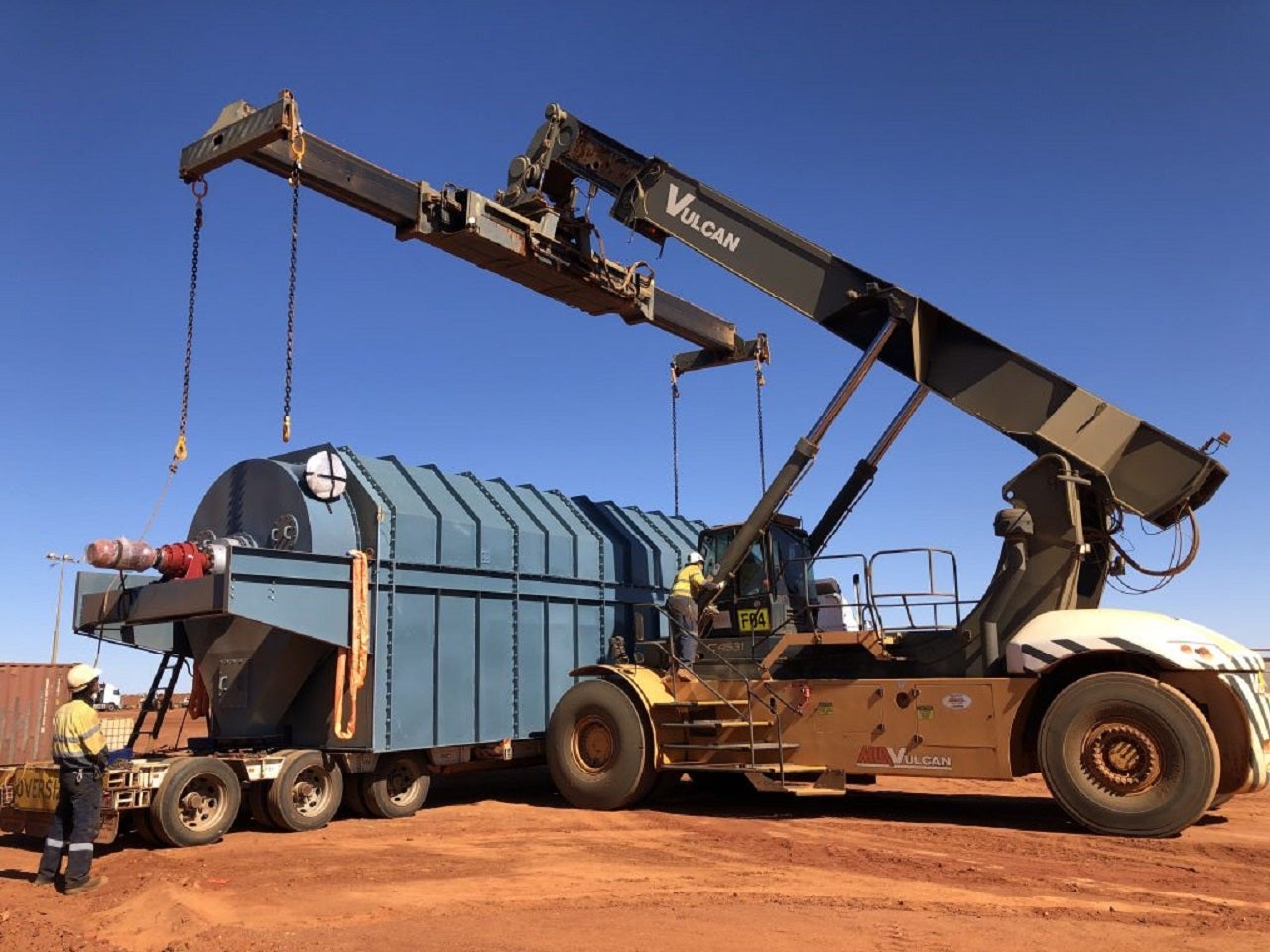 Rare earths have been something of a buzzword in the mining industry for years. But, with global annual production now in the hundreds of thousands of tons, the title of "rare" is becoming less accurate with every passing day. Australian miner Arafura Resources notes that global consumption of rare earth oxides reached around 167,000 tonnes in 2020.
The company expects this figure to balloon to around 280,000 tonnes a decade later, with the minerals occupying a critical component of increasingly commonplace technologies, such as mobile phones and clean energy infrastructure.
Australia could be one of the main beneficiaries of this dramatic increase in demand, where private companies and local governments alike are eager to expand the country's nascent rare earths production. In 2021, Australia produced the fourth-most rare earths in the world. It's total annual production of 19,958 tonnes remains significantly less than the mammoth 152,407 tonnes produced by China, but a dramatic improvement over the 1,995 tonnes produced domestically in 2011.
The dominance of China in the rare earths space has also encouraged other countries, notably the US, to look further afield for rare earth deposits to diversify their supply of the increasingly vital minerals. With the US eager to ringfence rare earth production within its allies as part of the Inflation Reduction Act, including potentially allowing the Department of Defense to invest in Australian rare earths, there could be an unexpected windfall for Australian rare earths producers.
However, the question remains: can Australia, or indeed any country, develop a rare earths industry independent of Chinese dominance? A raft of new projects and ambitious expansion works could be Australia's best answer to this conundrum.
Mount Weld mine expansion
Lynas Rare Earth's Mount Weld mine has dominated Australian rare earths since production began in 2011.Now, the sector's biggest player is showing no signs of slowing down. The company has announced plans to invest $345m to expanding the capacity of the mine and its concentration plant, which will drive a 50% increase in production of neodymium and praseodymium to around 10,500 tonnes per annum by 2025. The miner has touted the broader economic and social benefits of the project too, claiming that the larger mine will drive a $280m increase in regional economic output, alongside adding up to 128 new jobs.
How well do you
really

know your competitors?

Access the most comprehensive Company Profiles on the market, powered by GlobalData. Save hours of research. Gain competitive edge.
Company Profile – free sample
Thank you!
Your download email will arrive shortly
Not ready to buy yet? Download a free sample
We are confident about the unique quality of our Company Profiles. However, we want you to make the most beneficial decision for your business, so we offer a free sample that you can download by submitting the below form
By GlobalData
The mine's orebodies are also particularly attractive for potential future investments, with phosphate deposits containing up to 70% rare earth oxides. Indeed, in August 2018, Lynas announced a 70% increase in the mine's mineral resources and a 60% increase in ore reserves. This pushed the total life of the mine beyond 25 years, making this a reliable long-term project.
The mine's concentrator can produce around 240,000 tonnes of ore, including around 26,500 tonnes of rare earth oxides. As mining processes improve and the facility begins to push towards this output maximum, this could prove to be a source of rare earths on a much larger scale than many of the high-potential, yet unproven, exploration-stage projects in the country.
While China's rare earth production remains orders of magnitude greater than Australia's, large-scale and well-established projects such as the Mountt Weld facility could be Australia's best chance to threaten Chinese rare earth production on a large scale.
Yangibana project
The Yangibana mine in Western Australia could be one of the most exciting new projects in the country. The proposed mine, owned by Hastings Technology Metals, sits on a mammoth ore reserve of around 21 million tons. Consultancy firm Snowden concluded that the probable reserves sit at around 7.7 million tonnes, with a rare earth composition of 1.13%.
The mine's owners are bullish on the facility's economic potential. Hastings estimates that the mine will deliver an internal rate of return of 78%, pay back its start-up costs in 2.3 years, and provide a net present value of $316m. The company's CFO, Matthew Allen, told the Financial Times that the miner could supply up to 8% of the world's demand for neodymium and praseodymium.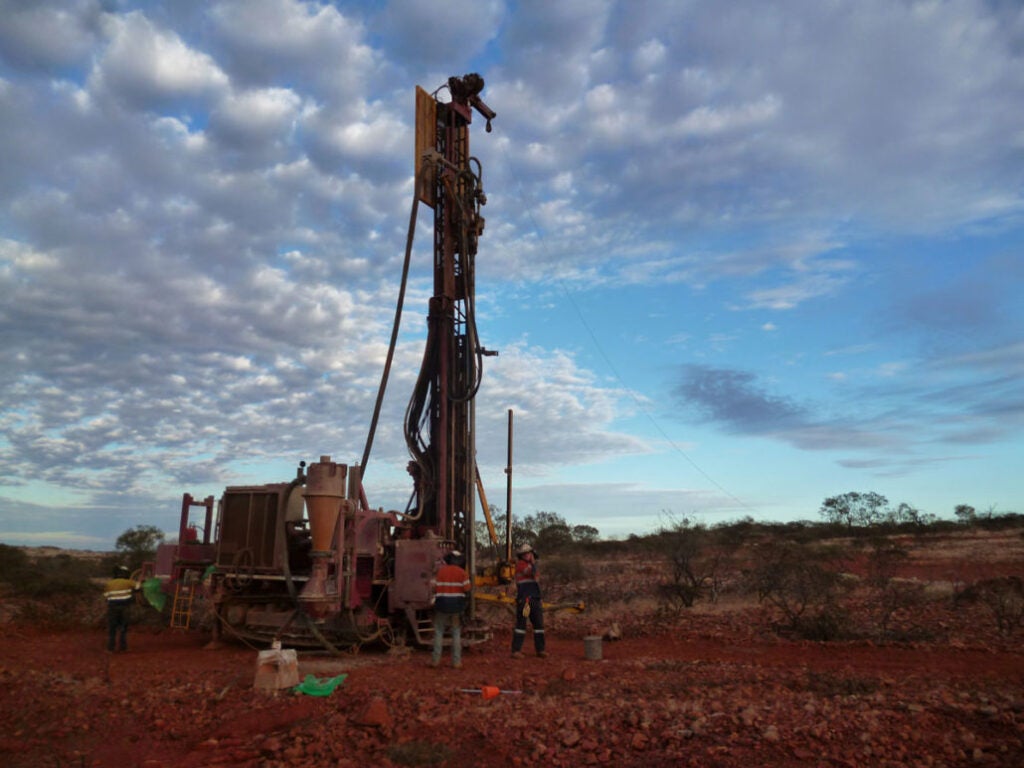 The Australian Government has committed a loan of $100m to the project, a full quarter of the funds Hastings is looking to generate ahead of production. Yet, Chinese influence looms large, as China remains the world's hotspot for rare earths processing facilities. Hastings has signed three offtake agreements to sell a total of 6,000 tonnes to Chinese companies once production begins. While such agreements may be beneficial for Hastings, the impact on the current rare earths supply chain remains to be seen.
Koppamura mine
The Koppamura project, owned by Australian Rare Earths, is unlike many of the high-budget, high-potential mines being developed. Analysis from financial advisers Sprott concludes that the mine has "low" risk of exposing workers to radionuclides, failing to achieve a permit, and few general risks associated with permitting.
Analysts estimate the mine's total capex at just $75m, around ten times lower than Arafura's Nolans project. As a result, the mine could generate significant interest as a low-risk investment.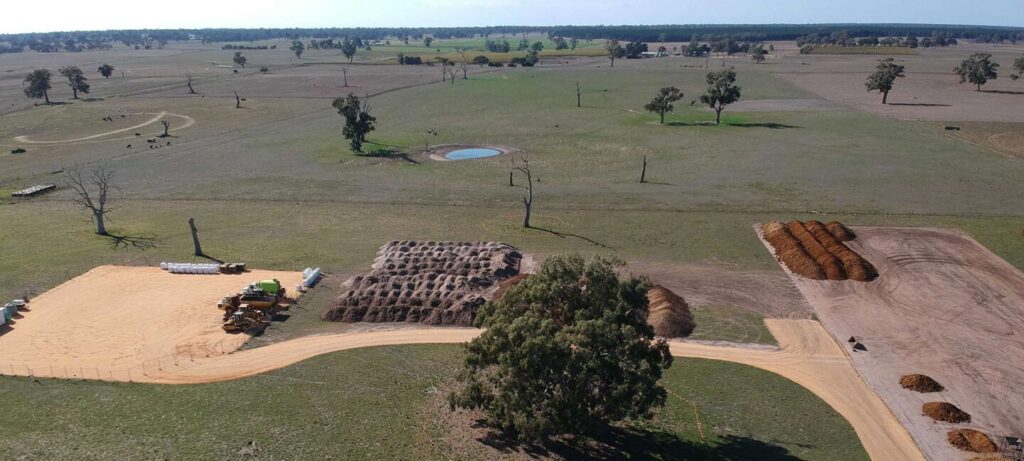 This is not to say that the mine is lacking in potential output. Sprott estimates that the mine's initial annual production could reach up to 2.5 million tonnes per annum in 2024. Within four years, this could double. This would generate an average annual production of around 2,000 tonnes of rare earths.
One potential drawback lies in its unusual orebodies, with the majority of rare earths deposits in clays. To counter this, Australian Rare Earths has started development on what it calls a "bulk sampling pit". This is essentially a smaller version of the mine, producing around 500 tonnes of samples from the rare earth clays. Designed to refine the clay extraction processes, the sampling pit will ensure few obstacles remain ahead of breaking ground.
Nolans project
Arafura's Nolans project could bring a unique element to Australian rare earths production. The upcoming mine plans to include a separation plant, which would be the country's first such domestic facility. Alongside its vast rare earths production, China often completes the rare earths processing and separation work needed by foreign producers. The Nolans project could be critical in establishing Australia as a rare earths producer entirely independent of China.
The mine itself, unsurprisingly, also boasts impressive numbers. In March 2020, the project's total resource estimate sat at 29.5 tonnes, with a rare earth oxide proportion of 2.9%. The company's planned processing facilities will have the capacity to produce 340,000 tonnes of concentrate per annum for 38 years.
As with many projects of this size, however, Arafura's work has faced scrutiny for its potential environmental impacts. The company has secured a vast licence permitting it to operate on land in contact with 4.8 gigalitres of groundwater, a move which suggests that the miner is planning for significant impacts on local water sources.
In addition, the environmental permitting is being completed by the Northern Territory Department of Industry, Tourism and Trade, rather than the Department of Environments, Parks and Water Security. Critics have implied this could mean that the permitting will prioritise financial profit, rather than environmental protection.
Dubbo mine
Australian Strategic Minerals' Dubbo mine has been developed alongside Hyundai, making it one of the more complex developments in Australia. In February this year, the companies signed an engineering agreement granting Hyundai an exclusive first opportunity to negotiate with Australian Strategic Minerals regarding the design, engineering procurement and construction of the mine. The hope is that this relationship develops to the point where Hyundai is involved in the construction of the mine.
The mine itself will be built on the Toongi mineral deposit, which boasts total ore reserves of over 75 million tonnes, and a rare earth oxides proportion of 0.74%. Most attractive is the 1.89% rate of zirconium dioxide, a hard and unreactive material that is typically used in dental implants due to its resistive properties.
The company plans to begin production in the next few years, with the relevant permits already in place. Even within the already-specialised world of rare earths, the potential of cornering a niche mineral offers intriguing opportunities. Questions remain as to how effectively this project could help Australia establish an independent rare earths industry, with the Hyundai agreement linking the mine to Japanese interests.
Furthermore, Australian Strategic Minerals plans to process its ore in South Korea, but the mine remains an attractive project nonetheless.