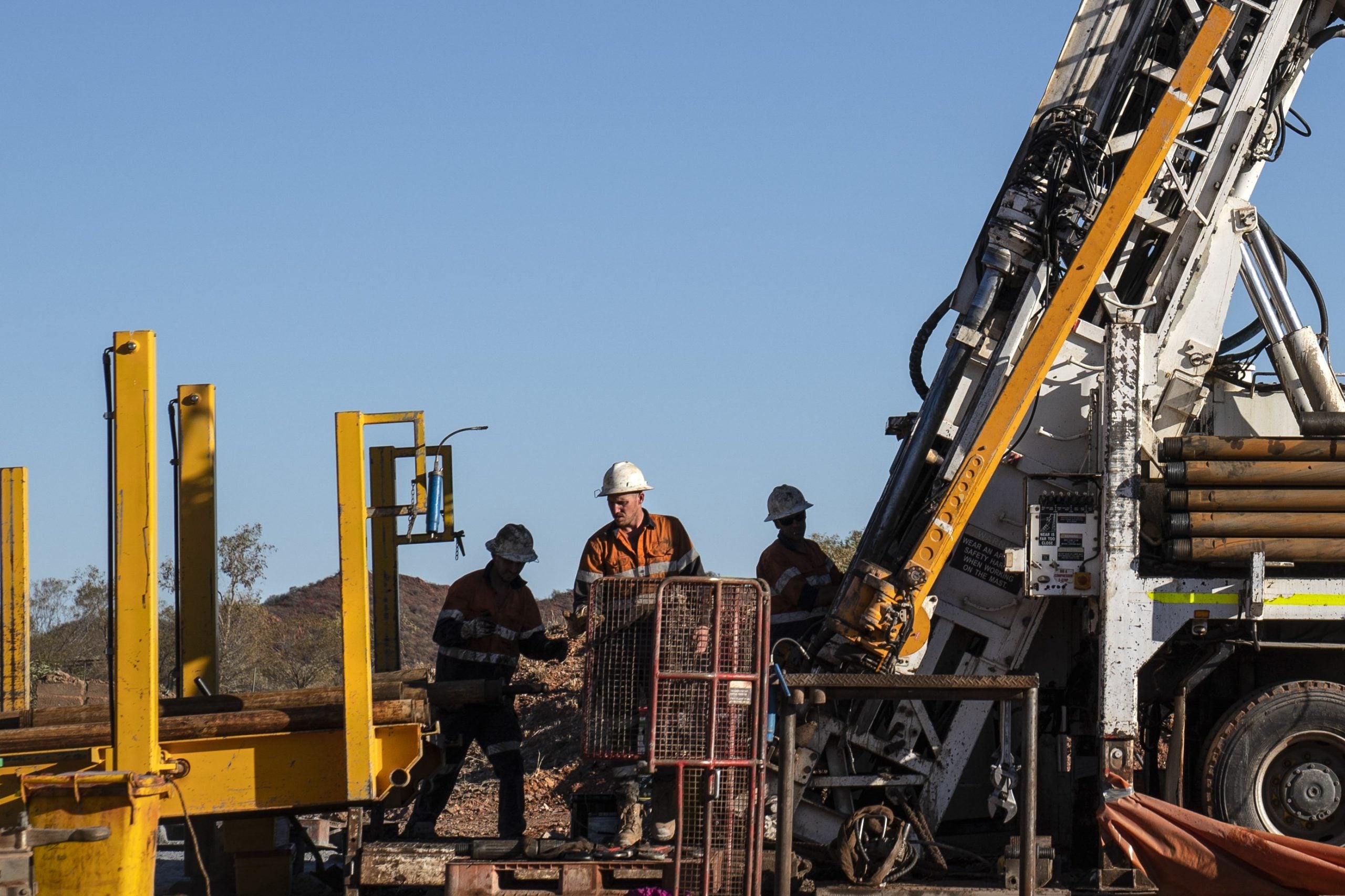 The mining industry is something of an oddity with regard to embracing change and technology in its workforce. The sector is historically resistant to sweeping changes, with years of consistent profits giving miners little reason to change what has been working. Between 2019 and 2020, during the height of the Covid-19 pandemic, Australia's resources and energy exports reached a massive $221.1bn (A$319.1), while the mining sector alone was responsible for 10.4% of national GDP over this period.
The industry has also been encouraged to stay the course partly because of the considerable risk that work in the sector poses to its employees. With the potential for vehicular accidents, explosions and cave-ins and the release of toxic gases in underground chambers all very real dangers, that workers in no other industry face on a regular basis, miners are encouraged to persist with practices that have seen injury and fatality figures fall in recent years.
In 2020, Australia's mining fatality rate was lower than that of agriculture, transport, construction and manufacturing. Between 2003 and 2015 the fatality rate in the sector plummeted by 65%, demonstrating that, for all the tangible dangers facing miners, the Australian sector has effectively implemented practices and processes to limit these risks.
Yet this is not to say that the sector needs, or is even able, to remain stuck in its ways in perpetuity. Indeed, with greater technological development, and more widespread adoption of devices and processes from drones to digital twins, the mining industry will likely have to implement many of these innovations to maintain profits and production. With these new waves potentially changing the very ways in which miners work, the Australian mining industry faces profound questions as to how to implement sudden, and at times dramatic, changes to working habits that have endured for generations.
An ever-changing mining workforce
Much of the work involved in changing the future of Australian mining will come through training and retraining of its workforce. While the Minerals Council of Australia (MCA), the state's leading industry association, did not respond to requests for comment, the body's work in recent years has demonstrated nothing short of a profound commitment to changing the way in which its workers are taught and educated.
How well do you
really

know your competitors?

Access the most comprehensive Company Profiles on the market, powered by GlobalData. Save hours of research. Gain competitive edge.
Company Profile – free sample
Thank you!
Your download email will arrive shortly
Not ready to buy yet? Download a free sample
We are confident about the unique quality of our Company Profiles. However, we want you to make the most beneficial decision for your business, so we offer a free sample that you can download by submitting the below form
By GlobalData
Since the turn of the century, the MCA has invested more than $45.1m (A$65m) into higher education in minerals alone.This is to say nothing of the on-the-job training advocated for by many parties. Figures from the University of Sydney's Institute for Sustainable Futures estimate that around 10,000 jobs in Australian coal mines and power plants related to electricity generation by 2036. Over the same period, up to 25,000 new construction jobs will be created in the renewable sector.
"High level industry investment requirements have also been considered, both in terms of investment in technology and people," reads a 2019 report from EY, which looks at how specific technologies will likely need to be implemented across the sector. "Improved information flow and autonomous and continuous mining solutions provide a more consistent, productive and safer working environment.
Progressively, operational and maintenance scheduling and planning roles will be performed by automation, robotics and AI."
The EY report points to a number of potential economic benefits that could come from this sector-spanning retraining programme. It concludes that the industry could cut explosive costs by 20% and drilling costs by 15%, while improving the potential value of Australian mining by up to 10%.
For a sector committed primarily to the bottom line, figures such as these could encourage both industry leaders and individual mining companies to invest more heavily in workforce reskilling, rather than reduce employees to the forlorn role of a human stranded asset; a worker whose particular industrial skills are now no longer required by the industry that once relied on them.
Delivering a range of benefits
The EY report notes that investments in retraining could deliver "productivity improvements" to the mining industry of up to 23%, but this is not the only benefit for the sector. The same report concludes that the widespread adoption of more automated processes could remove human workers from potentially hazardous environments, improving worker safety, and the use of more efficient mining operations and processes could reduce the overall environmental footprint of the mining industry.
Workforce retraining and reskilling could deliver cross-sector benefits that have typically been hard to find in the industry. The EY report reads: "Planning and scheduling has often been conducted in isolation within each part of the value chain with limited consideration for integration or overall optimisation. This has resulted in sub-optimal productivity outcomes at a business level."
The report notes that the sector could see cost savings of 10% and a 5% increase in profit margin for traded commodities, as increased training in and adoption of technology delivers improvements not only for the mining processes themselves, but the efficiency of trading with overseas partners.This applies most notably to China, which has reportedly ended its de facto ban on Australian mineral imports.
"The establishment of an integrated mindset across the business for planning and scheduling presents an opportunity to optimise the value chain for whatever outcome required," the report continues. "Integrated operating centres provide a central platform by which to optimise and manage planning, scheduling and execution across the value chain in a coordinated and complementary way. Digital twins and advanced analytics allow for the modelling of various scenarios across the value chain to determine optimal planning and scheduling outcomes."
Australian workers enhanced by technology, or automated out of a job?
Of course, implementing wholesale changes in such a well-established sector could lead to a tumultuous future for the industry. A second EY report breaks down which professions would be "enhanced" by more sophisticated technology, which would be fundamentally "redesigned", and which would be fully "automated". This tripartite structuremakes for rough reading for some professions.
The two professions with the highest percentage of jobs that will be automated are trading and transport, with 38.5% and 21% respectively set to be replaced wholesale with autonomous processes. These professions will also see among the lowest number of jobs simply enhanced – 38.5% in trading and 36% in transport – suggesting that in the future, these jobs will not be changed or made easier by improved access to technology, but that jobs will be removed entirely, leaving workers in the lurch.
This is a microcosm of the broader employment challenge facing Australian mining. If more of the work is being done by computer processes, what happens to all the workers who are no longer needed? It would not be unexpected for a private company, driven as it is by profits, to stop employing these workers, but should this happen across an entire industry, whole sections of the job market could be wiped out in a generation.
There is also the considerable start-up costs needed to get such sweeping changes off the ground. Improved access to automation and retraining workers can help maximise profits in the long-term, but require the establishment of new processes and training schemes in the short term, which do not come cheap.
The first EY report concludes that an investment of up to $12.8bn (A$18.5bn) will be needed across Australian mining to successfully implement new technologies. Those technologies themselves could need up to $35.2bn (A$50.8bn) of new money just to develop from concept to the point where they can be deployed across one of the world's biggest industrial sectors.
Yet hope remains that changes to the Australian mining workforce are ones of retraining and adaption, not removal and restarting from scratch. The second EY report concludes that the proportion of the current workforce involved in drilling and mining will fall from 22% to 17%, but that the proportion of metal fitters and machinists and "other building and engineering technicians" will increase, from 11% to 15% and 6% to 13%, respectively.
Companies and workers alike may well conclude that one form of hands-on worker has enough transferrable skills, and can be effectively retrained, to function in a new role in a different hands-on job in a changing sector, although it remains to be seen how smooth this transition could be.