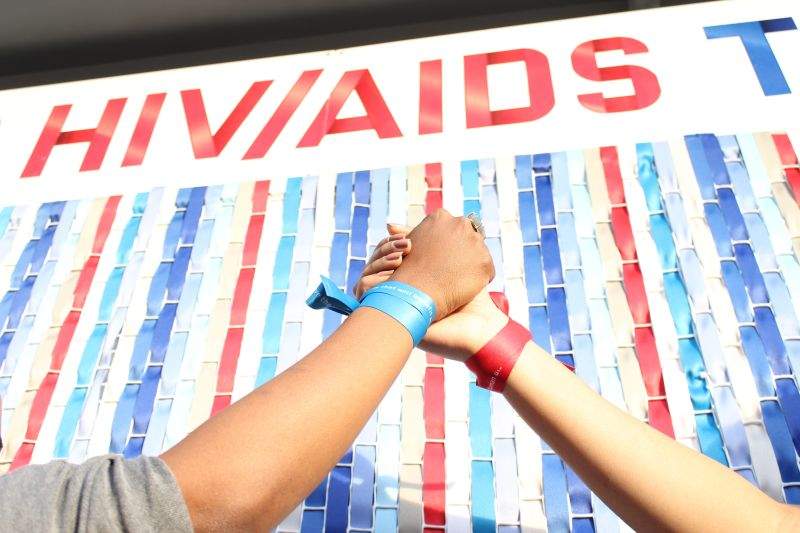 HIV and AIDS continue to dominate the modern healthcare agenda, particularly in South Africa, which has the world's worst HIV epidemic. It was estimated in 2015 that seven million people are infected with the virus. Whilst this number is unacceptably high, improved access to affordable and effective treatment for HIV and AIDS has already transformed the epidemic, reducing it from the dire situation of the early 2000s.
As South Africa is rich in raw materials and home to numerous mining operations, these operating companies have a responsibility to help to address the epidemic by providing treatment and preventative education.
Anglo American was founded in South Africa 100 years ago and is celebrating its centenary this year. With history and firm roots in South Africa, as well as 23 mines today, the company is invested in supporting the health of local communities and tackling the epidemic of HIV in the industry. In 2000, HIV prevalence in the mining industry was growing and access to treatment was a remote possibility for many. Action was desperately needed. The Anglo American executive team took what was seen as a leap of faith at the time and committed to free anti-retro viral (ARV) treatment for all employees in 2002.
Since then, governments, the private sector and civil society have worked together to ensure global access to ARVs and other care and prevention programmes. The success of the progress made in the 2000s was highlighted by South Africa's Chamber of Mines health advisor, Dr Thuthula Balfaour-Kaipa, in 2009, when she said "there is a higher rate of people who know their HIV/AIDS status in the mining industry than in the general population".
In South Africa, we at Anglo American continue to work with the government to tackle the issue on an industry-wide basis, to improve the health of our workforce. To this day, we run the world's largest private sector voluntary counselling, testing and treatment programme for HIV/AIDs, as well as tuberculosis (TB).
Additionally, walign firmly with UN 90-90-90 objectives, which target 90% of all people living with HIV to know their status; 90% of all people diagnosed with HIV infection to receive ARV therapy; and 90% of all people receiving ARV therapy to have viral suppression by 2020. As such, in 2016, Anglo American Health tested and counselled 83,655 employees and contractors in southern Africa.
Co-infection with TB
Whilst the scale of the HIV epidemic and efforts to tackle it were well-known on the global stage, the story of TB in South Africa does not quite garner attention on the same scale. In fact, South Africa has the world's sixth-largest TB epidemic and it has been estimated that the rate of co-infection of both HIV and TB in South Africa is around 60%. There is also evidence of an intrinsic link between the high prevalence of HIV in South Africa and the high level of TB incidence, particularly in mining communities.
In 2010, a study into TB incidence in sub-Saharan Africa concluded that mining companies and governments needed to do more together to tackle the prevalence of TB in the African mining industry. It was argued that miners in sub-Saharan Africa had the highest risk of contracting tuberculosis of any working group in the world, as HIV weakens the immune system and puts people at a higher risk of contracting TB. Whilst action and significant progress was being made against HIV, TB incidence rates continued to increase.
However, in the late 2000s, stronger action was taken to tackle the TB epidemic in the mining industry in South Africa and the tide started to turn. Between 2010 and 2011, the people living with HIV who received TB treatment more than doubled, from 146,000 to 373,000. There was finally a real impetus to tackle and treat the two diseases together.
Given the prevalence of TB in the mining industry, mining companies have a responsibility to tackle this epidemic, as they do with HIV, and to improve the health of local communities. As part of our duty of care at Anglo American, we deploy active case management and TB awareness campaigns at our Platinum operations in South Africa, as part of our aim to decrease TB incidence.
The result is a 33% decrease in TB incidence in 2016, partly attributable to these efforts. The current TB incidence in all of our mines is lower that the incidence of the disease in the general population.  Our health programmes have demonstrated that an uptake in treatment for TB can also lead to an uptake in people receiving ART, showing how addressing one disease can have a direct positive impact on another, fighting both at the same time and doubling the impact of the treatment programmes.
Case study: INH programme in Rustenburg
In 2016, Anglo American's Platinum division expanded its prevention therapy programme using daily single-dose isoniazid (INH), an antibiotic used to treat TB.
Following a full review of its TB and HIV management programmes, the Platinum unit has achieved a significant improvement in performance across incidence rates, disease management programme enrolment and treatment uptake. The review examined the people, processes and technologies used, and the resulting plan included: increasing staff numbers and training opportunities; managing seamless referrals and the introduction of red flags to trigger follow up of defaulters and those not enrolled on the disease management programme; the use of the Tuberculin test, designed to indicate if people have ever been exposed to TB, and the availability of INH prophylactic therapy.
Between January 2015 and November 2016, the cumulative number of 'high risk' employees started on INH prophylaxis was 5,522. The follow-up of individuals with known HIV-positive status who had not joined the programme saw just over 96% of people enrolling. Between 2013 and October 2016, the registration on HIV disease management increased by 18% and enrolment on ART increased significantly by 52%. Of the individuals on the TB disease management programme, the proportion of ART uptake increased. This demonstrates how the uptake for treatment for TB has indirectly led to more people receiving ART, combating the two illnesses at the same time and having a greater impact.
This treatment programme has resulted in a decrease in TB incidence over the past three years,  with a reduction in both pulmonary TB and extra-pulmonary TB. Against the backdrop of the 'test and treat' guideline and the 90-90-90 target set by the Joint United Nations Programme on HIV/AIDS (UNAIDS), Anglo American's Platinum business is continuing to work towards meeting these new targets. In addition, it is strengthening its partnerships with district health facilities and other social partners to ensure that any gaps in the prevention, treatment and care space are identified and managed.
The work isn't over yet – looking to 2030
The progress in fighting these epidemics has not been achieved by one government or one organisation alone. It is by working together, across industries, governments, businesses and civil society that a real difference is made. But it cannot stop here – there are still 37 million people worldwide infected with HIV.
In December 2016, we signed a Memorandum of Understanding with UNAIDS as part of our reinvigorated role in the global fight against AIDS. Ending AIDS by 2030 is a sustainable development goal which, if it is to be achieved, collaboration and action must continue and TB must be fought alongside HIV, to maximise the chance of ridding affected communities and people of these diseases.