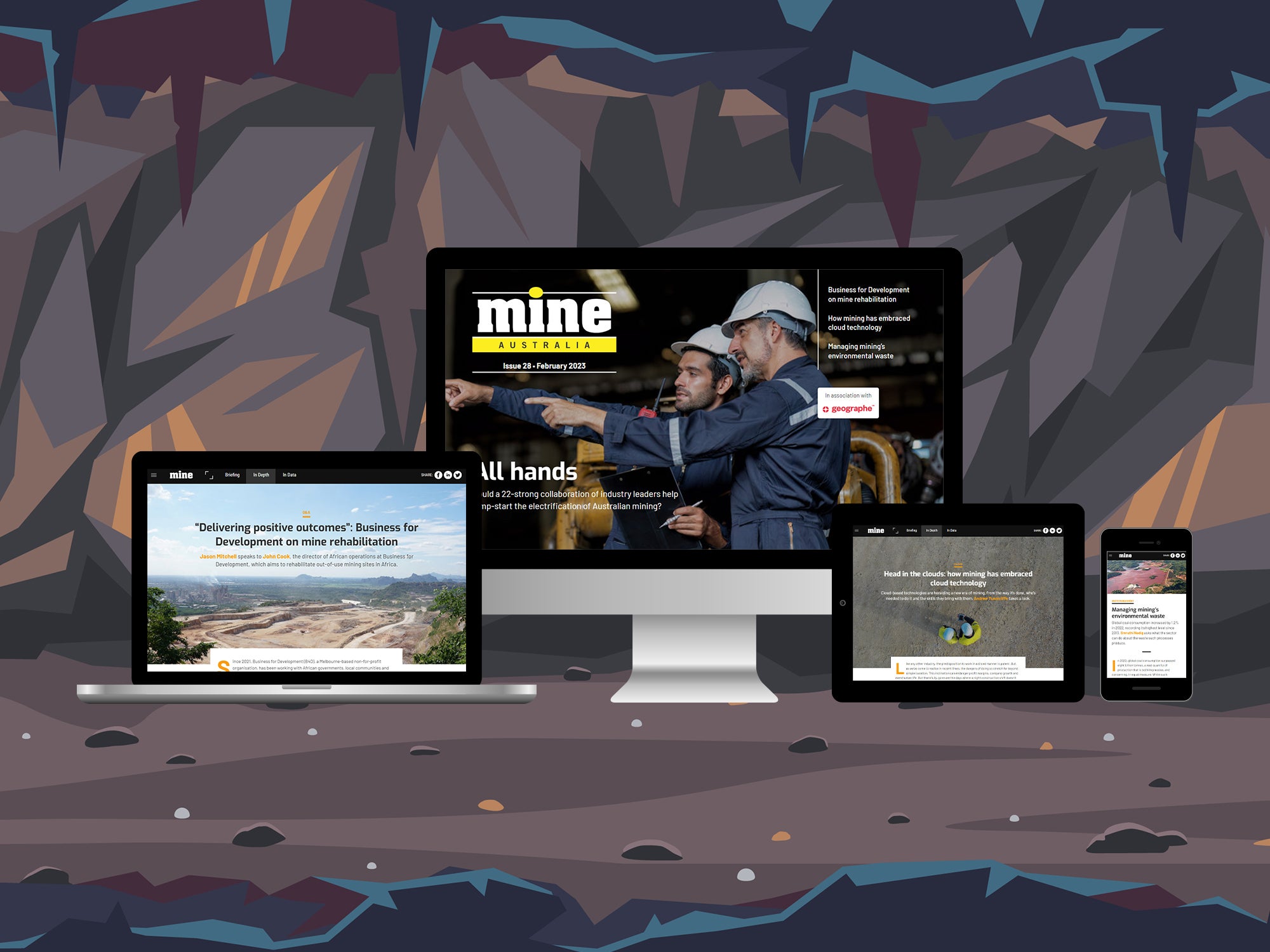 Innovation and legal reform are, of course, pillars of change in Australian mining. But what of the human side, and what is the role of collaboration in particular, between both individual companies and actors across the sector, in delivering change for an industry always eager to innovate.
In particular, a 22-strong joint venture could help bring greater electrification to Australian mining, if the constituent companies can agree to work for the benefit of the whole, and the impacts are suitably directed towards the mining sector as a whole.
Elsewhere, we ask how Australian miners are managing waste at their operations, and speak to Business for Development about its mine rehabilitation work in Africa.
Whether you are on a desktop, tablet or smartphone, you can read the magazine for free online, and join the conversation on Twitter.
In this issue
Flicking the switch: could electrification jolt Australian mining?
A new cross-company initiative may be set to decarbonise Australia's mining. Giles Crosse investigates the 22-strong consortium, led by industry leaders such as OZ Minerals.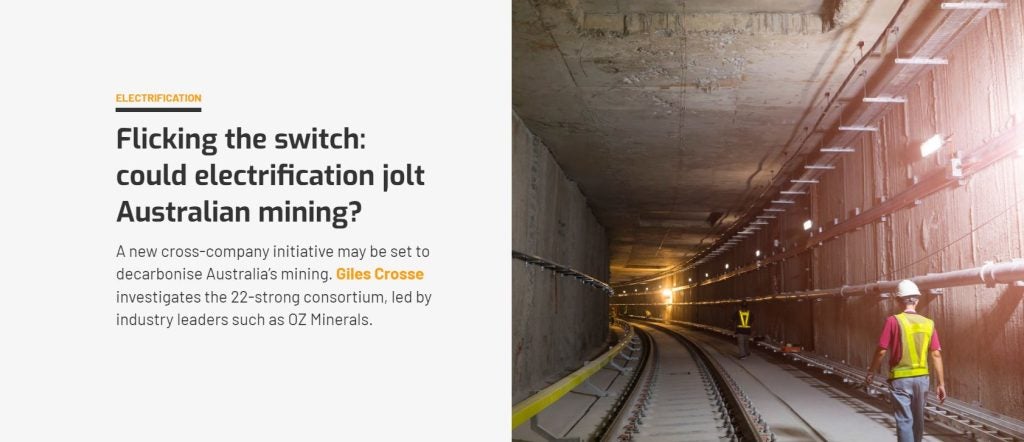 Digital transformation: how Australian mining is embracing technological innovation
To increase productivity and take necessary safety measures, Australian miners are investing in AI, sensors and tunnel safety optimisation. Smruthi Nadig investigates.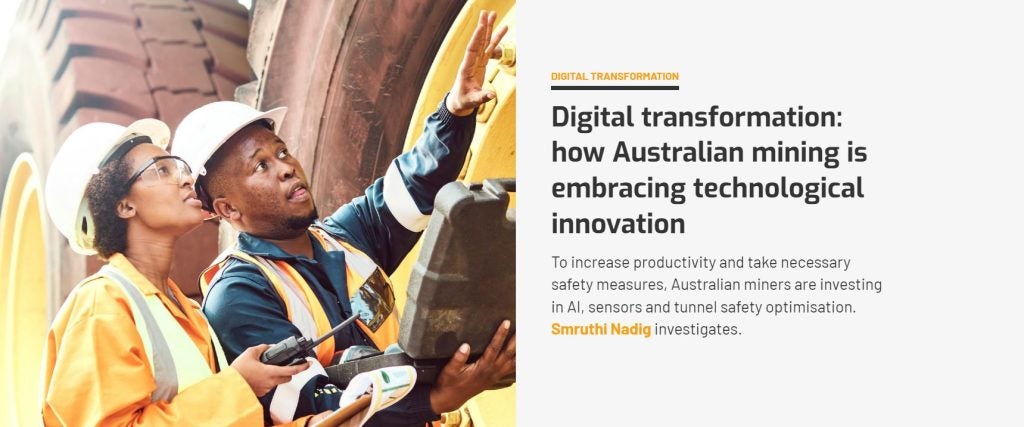 "Delivering positive outcomes": Business for Development on mine rehabilitation
Jason Mitchell speaks to John Cook, the director of African operations at Business for Development, which aims to rehabilitate out-of-use mining sites in Africa.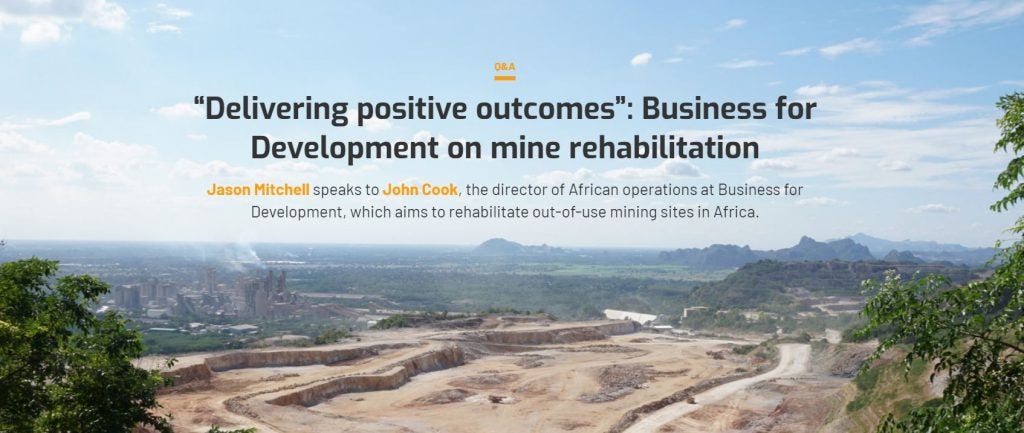 Head in the clouds: how mining has embraced cloud technology
Cloud-based technologies are heralding a new era of mining, from the way it's done, who's needed to do it and the skills they bring with them. Andrew Tunnicliffe takes a look.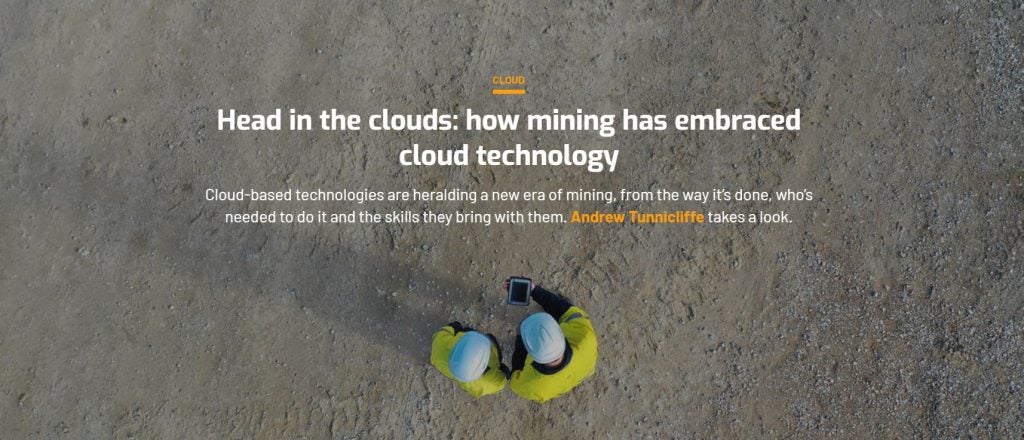 Managing mining's environmental waste
Global coal consumption increased by 1.2% in 2022, recording its highest level since 2013. Smruthi Nadig asks what the sector can do about the waste such processes produce.
Next issue: extractive technologies
What do you get the industry that already has everything? With Australian mining having made commitments to extractive technologies for decades now, what ground remains to be broken with regard to extractive processes? We investigate the latest technologies in play.