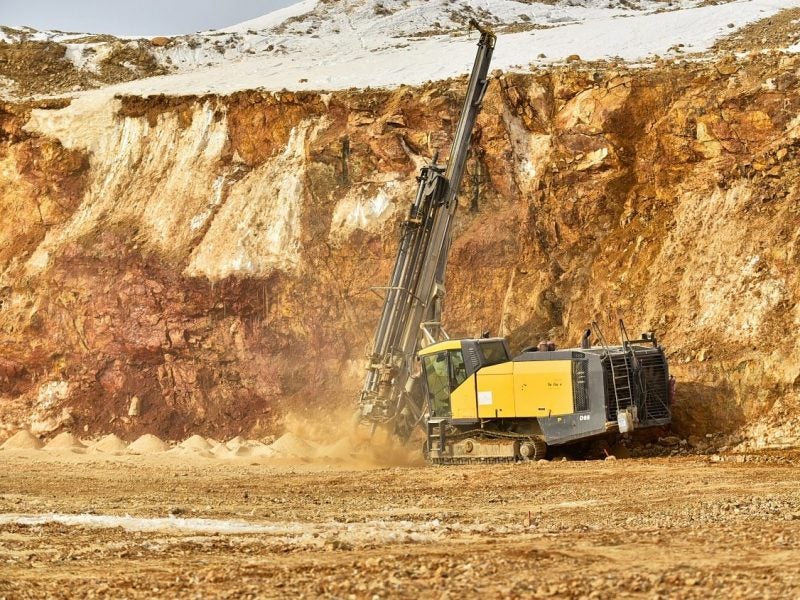 Russian investment bank VTB has today announced it will invest $71m in exchange for a 40.6% stake in Veduga, a high-grade refractory gold deposit located in the Northern Yenisey gold belt in the Krasnoyarsk region of Russia. Krasnoyarsk is Russia's top gold-producing region.
Veduga is operated by Polymetal International, which increased its stake in the project to 74.3% in October 2018. Polymetal will initially retain 59.4% ownership in Veduga and has been granted a call option to acquire VTB's stake in the future.
VTB will initially acquire a 25.7% stake in Amikan, the Polymetal subsidiary and owner of the Veduga gold project, from the existing minority shareholders for cash consideration of $36m. The implied Amikan equity transaction value is $140 million. VTB will invest a further $35m in cash in exchange for newly issued Amikan shares resulting in VTB holding a 40.6% stake in Veduga.
Money raised from the acquisition will be used to fund the project's ongoing exploration and development costs.
Understanding the Veduga project
Veduga was first discovered in 1977 and explored extensively between 1988 and 1996. Exploration has identified 28 ore bodies across five mining sections.
In 2006, Polymetal acquired a 50% stake in the project from AngloGold Ashanti, and mining of oxide ore started in 2012. In the same year, Polymetal bought out the rest of AngloGold Ashanti's stake.
In 2019, Veduga's gold reserves increased from 1.3Moz to 2.8Moz. The mine has a capacity of 1.5Mtpa and initially operates as an open-pit mine, but underground mining is scheduled to commence in 2028.
Executives respond to the deal
VTB head of client coverage and senior vice president Dmitry Snesar said: "VTB has a long-standing partnership with Polymetal – one of Russia's leading mining companies. We are fully committed to developing an innovative financing and advisory offering which will allow Polymetal to advance its long-term strategy. We believe that this arrangement will enable the fast-tracking of the Veduga development, which is beneficial for both shareholders and the region."
Commenting on the investment, Polymetal CEO Vitaly Nesis said: "This deal hands Polymetal full operational control of the asset and unlocks further project development. The creative transaction structure allows us to benefit from the financial strength of VTB without straining our own balance sheet.  Crucially, Polymetal now has a clear path to 100% ownership."
Polymetal company overview and share price
Polymetal was founded in Russia in 1998 aiming to capitalise on the opportunity to revive a series of inactive operations left over from Soviet-era exploration. In the year it was founded, the company acquired three major assets with the Voro, Khakanja and Yurievskoye gold and silver deposits.
In 2007 Polymetal went public on the London and Russian Stock Exchanges. The stock exchange listings demonstrated compliance with international standards of corporate governance, adding a mark of quality to the company's portfolio.
The company's share price took a hit in March as stock markets went into freefall worldwide as a result of the Covid-19 pandemic, but the company has quickly recovered from the dip – Polymetal International's shares gained 8.2% over the last month, reaching an all-time high.