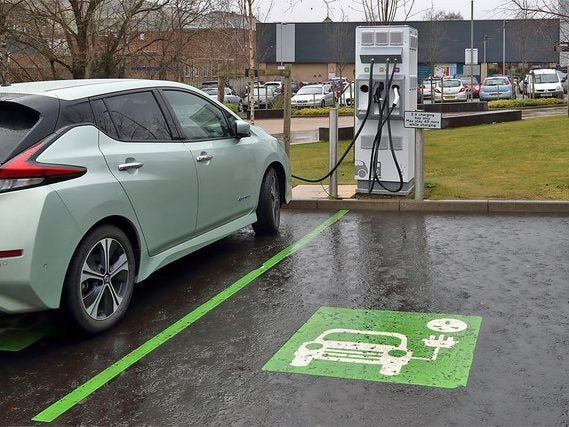 The UK Government is to invest in the construction of a zero-carbon lithium extraction pilot plant in Cornwall. The investment comes as part of the UK's £900m Getting Building Fund, which aims to fund housebuilding and infrastructure as well as stimulate job creation.
Europe's first geothermal lithium recovery plant
Cornish Lithium is working with Geothermal Engineering to construct Europe's first geothermal lithium recovery pilot plant near Redruth, Cornwall. The plant will extract lithium to be used in electric vehicle and power storage batteries. The UK Government's investment supports a £4m collaboration between the two companies at Geothermal Engineering's deep geothermal project at United Downs, which "aims to demonstrate that lithium can be produced from geothermal waters with a net-zero carbon footprint".
The pilot plant will trial environmentally-responsible Direct Lithium Extraction (DLE) technology and its suitability to extract lithium from Cornish geothermal waters. DLE technology has been developed at various locations around the world as a means of extracting lithium from geothermal waters.
While the optimal DLE technology for the Cornish project has not been decided, Cornish Lithium said the processes being considered use technologies such as nanofiltration to selectively remove lithium compounds from the water, rather than relying on evaporation or other less environmentally friendly methods. The company said that once lithium has been extracted, the waters will be returned to depth via injection boreholes.
This government investment comes after Cornish Lithium raised £826,000 in July from shareholders, which it said at the time would be used to expand ongoing drilling work.
Insiders comment on the investment
The project has been cited by the UK Government as being of vital importance in the transition to a green economy in the UK, while also being important to the country's resource security. At the launch of the UK All-Party Parliamentary Group on Critical Minerals, Trade & Industry Minister Nadhim Zahawi said: "Industry must have confidence that it can access the necessary raw materials to move towards sustainable low-carbon markets… On its own, domestic supply will never provide full security but the potential to become self-sufficient in lithium which Cornish mining represents will, I think, be incredibly important to the British economy."
Cornish Lithium founder and CEO Jeremy Wrathall welcomed the investment: "This funding will significantly accelerate our work to demonstrate that lithium can be produced in a sustainable, zero-carbon manner and will enable us to fast-track similar projects in other locations across Cornwall once the plant has been completed. We believe that Cornwall has the potential to become the "battery metals hub" for the UK, thus continuing a 4,000-year history of metal production and industrial innovation."
Of the £900m Getting Building Fund, seven major projects in the region of Cornwall and Isles of Scilly have been allocated a combined £14.3m. Mining Technology has reached out to the Department for Business, Energy & Industrial Strategy to clarify how much of this £14.3m will be invested in the lithium recovery plant.