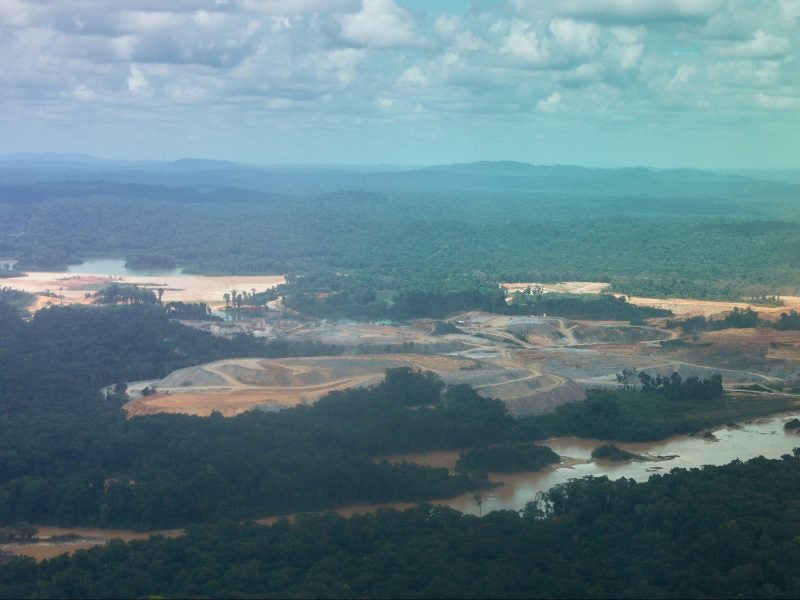 Silvercorp Metals has announced that it will not match the superior offer lodged for Guyana Goldfields by a third mining company.
In April, Silvercorp announced that it had entered into a definitive agreement to acquire Guyana Goldfields for an implied equity value of CAD105m ($77.5m). That transaction would create a diversified precious metals producer with two silver mines in China and a gold project in Guyana. Silvercorp previously revised its offer to CAD227m ($167.5m) after Gran Colombia Gold submitted a rival proposal.
On 3 June, Guyana Goldfields announced that it had received a binding proposal from an unnamed multinational mining company to acquire all of the shares not currently held by the new offeror. The new proposal would see Guyana Goldfields shareholders receive a cash consideration of CAD1.85 ($1.37) for each common share, valuing Guyana Goldfields at approximately CAD323m ($238.4m).
Under its agreement, Guyana Goldfields notified Silvercorp that it considered the new offer to be superior and that Silvercorp had five business days during which it had the right to propose new terms.
Silvercorp has elected not to match the superior proposal. If Guyana Goldfields terminates its agreement with Silvercorp, Silvercorp will receive a termination fee of CAD9m ($6.6m).
Guyana Goldfields has been under pressure from investors due to poor performance of its only operating mine, Aurora, following a resources review. The company had a tumultuous 2019, after announcing that the amount of gold in proven and probable reserves at Aurora had declined by almost 1.7Moz compared with 2018 estimates.
What followed was a proxy battle for control of the company, led by former executive chair Patrick Sheridan, which culminated in two independent directors being replaced and a search for a new company CEO commencing.
October 2019 saw the company's lowest share price since 2008 after the company revealed that its Aurora mine would fail to meet production guidance.
Guyana Goldfields had attracted the attention of Silvercorp Metals, which saw a struggling company that could benefit from enhanced strategic positioning and greater diversification. Further investment to get Aurora back on track was also seen as an attractive prospect. The superior offer likely has a similar rationale, although the identity of the offeror is as yet unknown.