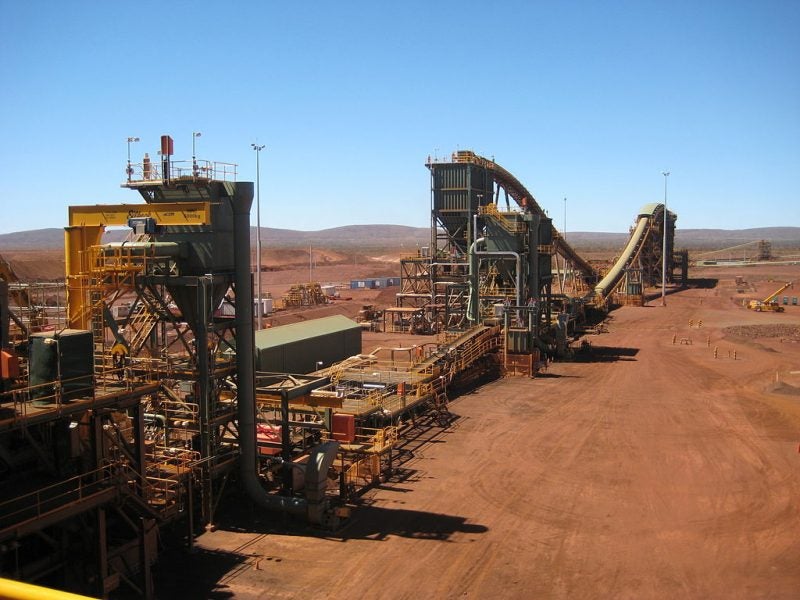 Australian mining services provider Mineral Resources has today completed the acquisition of Mining Wear Parts, a company that provides specialist parts to the mining, quarrying and recycling industries across Australia, for an undisclosed fee. Both companies have cited the acquisition as key to their growth strategies.
Mining Wear Parts was established in 2016 by David Macfarlane and has since grown to become one of Australia's top suppliers of replacement parts used in crushing, milling, slurry pumps and various consumable products. Macfarlane will continue in his post leading Mining Wear Parts, and the company will become a wholly-owned subsidiary of Mineral Resources' CSI Mining Services business.
CSI will provide access to further financial, strategic and operational capabilities to enable the next step in Mining Wear Parts' growth plans. The acquisition by Mineral Resources provides a significant boost for Mining Wear Parts, which will both integrate its services with the wider Mineral Resources brand while also being able to continue servicing other clients.
For Mineral Resources, this acquisition boosts their offering to clients by bringing Mining Wear Parts' extensive supply of OEM and replacement parts in-house, with the company now having a subsidiary to provide internal crusher mechanical and wearing components, slurry and dredging pump wear parts, and rock drilling consumables and more to its clients in the Pilbara, Goldfield and Yilgarn regions.
Mineral Resources COO Mike Grey said: "As a leading provider in the mining services sector, with a significant footprint in crushing in particular, the acquisition of Mining Wear Parts is a logical addition to the Mineral Resources Group of Companies and will allow us to further vertically integrate our supply chain.
"MRL, through CSI Mining Services, will be a significant client of Mining Wear Parts but we also look forward to introducing and expanding Mining Wear Parts and its quality service offering to our client base to deliver value-adding opportunities for all."
ASX-listed Mineral Resources' share price climbed steadily off the back of the announcement, closing at AUD16.930 after a tumultuous March that saw stock markets worldwide stutter and stumble amid the rapidly escalating Covid-19 pandemic.
Commenting on the acquisition, Macfarlane said: "This is very exciting news for the Mining Wear Parts team and our clients. With the support of Mineral Resources, Mining Wear Parts will be able to morph very quickly into a larger business with the ability to significantly increase our range of stocked parts and products and build a large technical and experienced base to better support and service our national client base.
"Importantly, Mineral Resources aligns with the culture we have established at Mining Wear Parts of being innovative and delivering value-adding solutions for our clients."