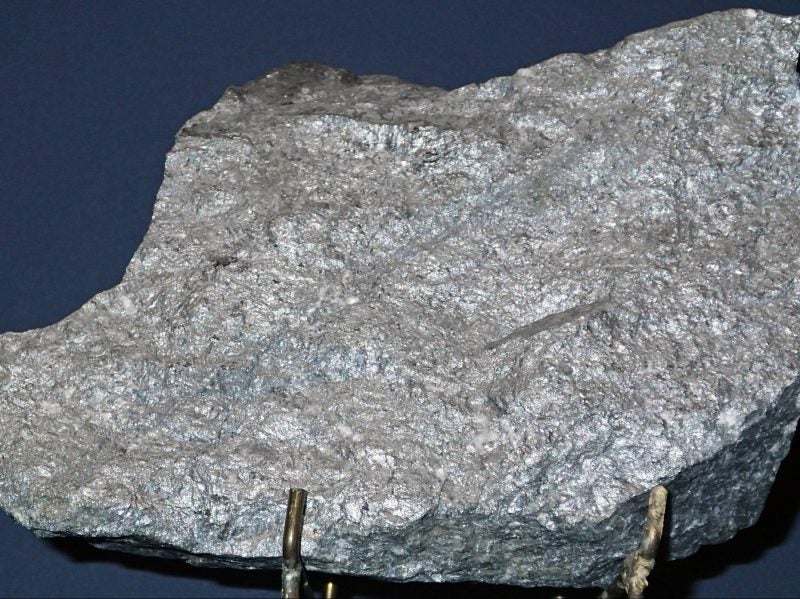 KoBold Metals, the US-based mining startup backed by billionaire tycoons including Bill Gates and Jeff Bezos, has acquired rights to a roughly 1,000km2 area in northern Quebec.
KoBold Metals' mission is to use data analytics to build a "Google Maps for the earth's crust." The company is primarily searching for battery metals such as cobalt, which are crucial to the electric vehicle revolution. Demand for battery-electric vehicles is set to soar this decade, as countries implement plans to reach net-zero carbon emissions and seek to move away from reliance on fossil fuels.
The area in northern Quebec sits near Raglan, a large nickel mine owned by Glencore. According to Bloomberg, KoBold is planning to use data-crunching algorithms to search for cobalt in the area – which is roughly the size of New York City. Successful exploration activities at the site could help KoBold demonstrate the value and viability of its novel approach.
Kobold Metals CEO Kurt House said the company is likely to start collecting geophysical data in the next three to six months.
KoBold's data-driven approach
Silicon Valley has a clear influence on how KoBold Metals operates; the company's defining feature is its commitment to using "big data" to more effectively locate and explore deposits of battery metals. Deposits of metals such as lithium and cobalt have typically eluded traditional exploration methods, and analysts and industry figures largely accept that current production levels of the metals cannot meet the expected surge in demand as electric vehicles become more desirable.
The Silicon Valley approach has attracted, and been propagated by, a "coalition of billionaires": Breakthrough Energy Ventures, a fund backed by Microsoft founder Gates and prominent billionaires including Amazon founder Jeff Bezos and Michael Bloomberg.
The startup is making a significant bet that there might still be significant undiscovered sources of cobalt, which can be efficiently mapped using KoBold's combination of exploration and data analytics capabilities.
A "robust and ethical" cobalt supply
Cobalt is a useful metal for making high capacity, fast charging, long life and safe batteries – the kind needed for widespread adoption of electric vehicles. Around 70% of the world's supply of cobalt is mined in the Democratic Republic of Congo (DRC), a point of contention for some environmentally-minded, ethically-conscious enterprises in the electric vehicle industry. The DRC is a politically turbulent country with alleged corruption and human rights abuses.
KoBold is hoping to find and develop new, reliable and ethical sources of cobalt to reduce electric vehicle manufacturers reliance on the DRC, as well as increasing the global cobalt production to cope with the widespread adoption of electric vehicles.