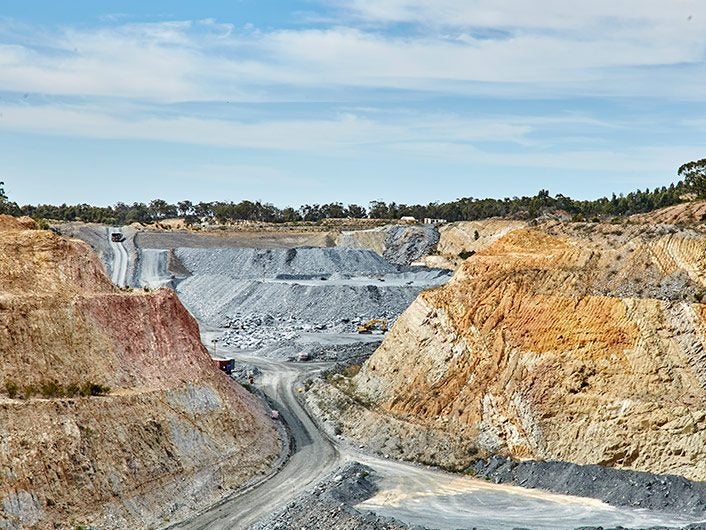 Fosterville South Exploration has announced that it has expanded its portfolio of gold projects with the consolidation and acquisition of the 547km2 Walhalla Belt Project in Victoria, Australia.
The land package was acquired through various tenement applications, and the acquisition was completed at a cost of AUD15,000. The state of Victoria requires approximately AUD220,000 of investment in the Walhalla Belt Property over the next two years.
The 547km2 land package is highly prospective for high-grade gold production. The project has already identified dozens of high-priority exploration targets, including former mines, most with no modern drilling activity.
Understanding the deal
The Walhalla Belt Project has now been consolidated by Fosterville South into a major land holding, with six tenement applications covering the 547km2 area, which contains 91 hard-rock prospects. Of the prospects, 31 have production figures from the late 19th and early 20th centuries. The total recorded gold production from those 31 prospects amounts to 1,510,309 ounces at a recovered grade of 33.59 g/t gold.
Fosterville South's acquisition of the Walhalla Belt means they now own a large and potentially lucrative mining area and has increased its portfolio of project licences in the Fosterville mining region. The company's recent activities have focused on acquiring and developing projects in the region, which is one of the mining industry's most sought after land areas.
As part of the Walhalla Belt Project, the Walhalla licence application includes the Cohen's Reef project area, which recorded past gold production of 1.4Moz. The production at Cohen's Reef came from a single mineralised shoot mined to a depth of 1,120m. The company believes that area could contain more gold than has previously been identified through exploration.
Executive comment on the deal
Fosterville South COO Rex Motton said: "Consolidating this prospective high-grade goldfield is a significant achievement for Fosterville South.  The Walhalla Belt Project contains one of the most compelling exploration targets in the state of Victoria with opportunities to extend past high-grade mineralisation at depth and along strike.
"We suspect that additional high-grade mineralisation remains at Cohen's reef with prior focus on the +33 g/t gold shoot.  The acquisition of these tenement applications is a major coup for our operational and exploration team where preparation meets opportunity."
Fosterville South company overview
Fosterville South Exploration operates around the Fosterville gold mine, owned by Kirkland Lake Gold. The Fosterville mine is the world's highest grade and lowest cost gold mine. Fosterville South operates the Lauriston, Golden Mountain, and Providence Gold projects, all adjacent or close to Kirkland Lake's site. An area of extensive historical mining, Fosterville South Exploration works to further explore the region and uses modern mining methods to reach previously unknown or unreachable gold deposits.
Fosterville South recently acquired three gold-focused projects, Moormbool, Timor and Avoca, which are also located around the Fosterville region.
On 14 April, Fosterville South Exploration listed on the Canadian TSX Venture Exchange and currently has a market cap of around CAD70m.