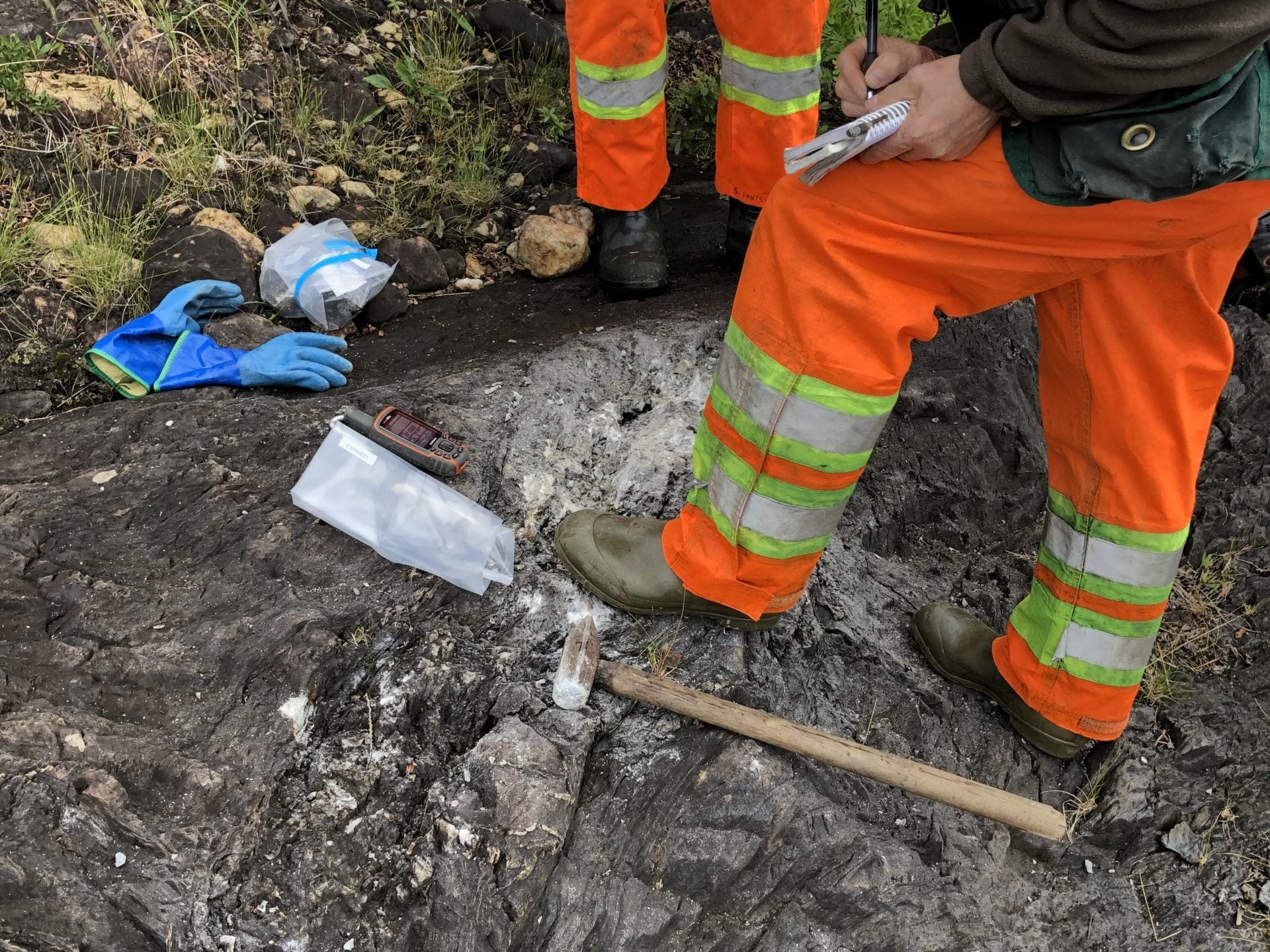 Canadian mineral exploration company Blue Thunder has announced the closing of its deal to acquire a 100% interest in the Fancamp and Embry gold properties, located in the Chibougamau mining district of Québec, from O3 Mining.
As part of the closing terms, Blue Thunder has issued 4,514,436 common shares to O3 Mining, which now holds around 7.9% of the currently issued and outstanding common shares of Blue Thunder. O3 Mining has also secured a 2% net smelter return royalty (NSR) over the two properties, subject to Blue Thunder having the option to buy-down to a 1% NSR for CAD750,000 ($534,296) at any time.
Understanding the acquisition
Blue Thunder's acquisition of these two properties augments the company's existing land package, with the properties being adjacent to recent discoveries at Nelligan and Monster Lake, two areas of the miner's wholly-owned Muus Project, a 48,500 hectare project in the Chibougamau region.
The acquisition forms part of Blue Thunder's strategy of identifying and consolidating prospective land in the Chibougamau gold district – the Fancamp and Embry properties expand the company's land area to over 51,000 hectares.
The Fancamp property comprises 37 contiguous mining claims covering approximately 1,895 hectares, and is situated between Blue Thunder's Muus and Muus East properties. The Embry property is an early-stage exploration project, approximately 17km north of Fancamp, comprising 12 contiguous mining claims covering 668 hectares.
Historical mining picked up significant quantities of gold at the Fancamp site, but drilling was generally restricted to depths averaging less than 100m. Blue Thunder anticipates that Fancamp has the potential to host additional zones of gold mineralisation further down.
Due to Canada's lockdown measures to curb the spread of Covid-19, desktop work has focused on defining and prioritising potential drill targets at the two new sites, and Blue Thunder has a view to commence field work as soon as possible.
Executives respond to the deal
Commenting on the transaction closing, Blue Thunder CEO Robert Cinits said: "We are excited to add both the Fancamp and Embry properties to our Chibougamau Gold District property package. The region has historically produced more than four million ounces of gold and hosts the recent Nelligan and Monster Lake gold discoveries. Additionally, we are very happy to have O3 as a significant new shareholder in Blue Thunder."
O3 Mining CEO and President Jose Vizquerra said: "We are excited to be part of Blue Thunder at this early stage of the Company's journey by vending these properties into Blue Thunder as we gain exposure to a much larger property package in what is a quickly emerging gold district in Quebec. The divestment is part of our on-going strategy to put our non-core assets into the hands of well backed and technically strong operators."
Blue Thunder company overview and share price
Blue Thunder is a TSX Venture Exchange listed company, focused on the acquisition, exploration and development of mineral properties across Canada. Its flagship Muus project in Quebec is highly prospective for gold, and with the company now covering 51,000 hectares of exploration claims, it is now one of the largest landholders in the Chibougamau district.
A rocky start to 2020 saw stock markets stumble worldwide throughout March owing to Covid-19 uncertainty, and Blue Thunder was not immune to the freefall, with its share price reaching an all time low in early April. But the announcement that it had signed a definitive agreement with O3 Mining on 20 April has seen the company's share price steadily climb again, with recovery on the horizon.
The company is optimistic that some form of field work will be practicable in the near future as the Canadian government works on its post-lockdown plans for a safe restart to the economy. Blue Thunder's continued strategy of acquisitions in this period likely suggests confidence among the company leadership in its post-coronavirus fortunes.