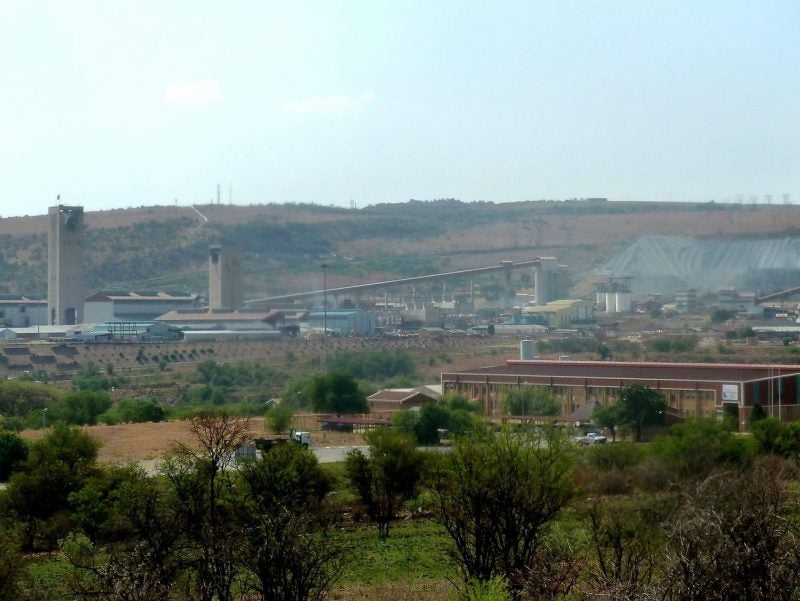 Global gold mining company AngloGold Ashanti has sold its last remaining South African assets to Harmony Gold in a deal worth $300m. The sale marks AngloGold Ashanti's exit from South Africa and means Harmony will become the country's largest gold producer.
AngloGold Ashanti announced its intention to review sale options for its South African portfolio in May 2019 as part of a process of "streamlining" the company's portfolio. AngloGold Ashanti's Mponeng underground mine in Gauteng province required further capital to prolong the life of the mine, but the company said this was in competition with other, higher-return properties.
"From the beginning of the process an objective has been to sell our South African assets to a strong, capable and responsible operator that will ensure their long-term sustainability; we believe that this transaction achieves that," AngloGold Ashanti CEO Kelvin Dushnisky said in a statement.
"This sale helps deliver on our commitment to sharpen our management focus and capital allocation on the highest return investment options available to us."
GlobalData director of analysis for mining and construction David Kurtz said the South African gold mining industry has been declining in recent years as mining companies have struggled with operational issues such as labour strikes and falling productivity. Kurtz added that AngloGold Ashanti leaving South Africa "means they can focus on more profitable mines with longer lifespans and lower costs across Australia, Ghana and the Americas, which would be more attractive to investors."
Despite this, Harmony Gold Mining's share price jumped by as much as 7% following the announcement. As a company with a focus on South Africa, Harmony has already been successful in cutting costs at the Moab Khotsong mine it bought from AngloGold Ashanti in 2017. The acquisition adds approximately 350,000oz of gold per annum to Harmony Gold Mining's output, boosting production to more than 1.8 million ounces per annum.
Harmony Gold Mining CEO Peter Steenkamp said: "Over the past two years, Harmony has added over 500,000 quality gold ounces per annum through the acquisition of Moab Khotsong and now Mponeng and Mine Waste Solutions.
"The acquisition has the potential to improve our overall recovered grade and increase our cash flow margins. Harmony has demonstrated its ability to increase the life of mines it operates in South Africa – sustaining the mine communities surrounding the mining operations, preserving jobs and further unlocking value for its shareholders through increased grades and stronger margins."
Kurtz said that most of Harmony's mines have less than ten years life left, and Mponeng will require significant investment if Harmony are to extend the life of the mine beyond eight years.