The Lebus spooling system is designed for any hoisting and winching application that uses multiple layers of wire rope on a drum. The geometry of Lebus grooving, coupled with Lebus know-how, ensures that your wire rope spools smoothly onto and off the rope drum under total control – a dependable performance every time.
Lebus has specialised in smooth spooling technology for hoisting and winching applications for more than 50 years. We have developed unmatched expertise in all aspects of wire rope winching and hoisting technology. Accept no imitations.
Every Lebus drum is custom engineered. It is designed and produced specifically to meet the application for which it is used. The groove pattern is engineered to suit the rope's length, diameter and construction type.
LEBUS ROPE SPOOLING SYSTEM
The Lebus system keeps the spooled rope in a uniformed pattern, evenly distributing the load between the individual layers of rope. This prevents lower layers being crushed or pinched by upper layers. Independent field tests have proved over the years that the Lebus system can extend rope life by more than 500%.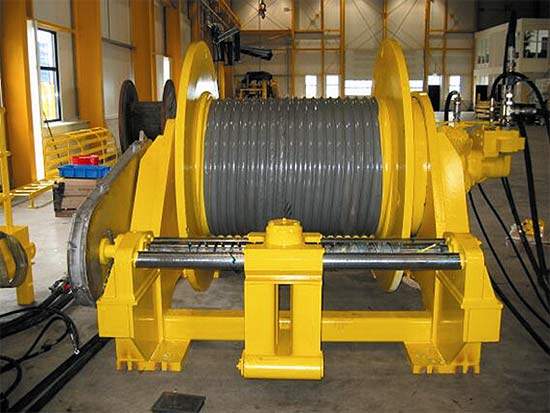 The Lebus spooling system is based on the unique geometry of the drum grooving, custom engineered to the specific application.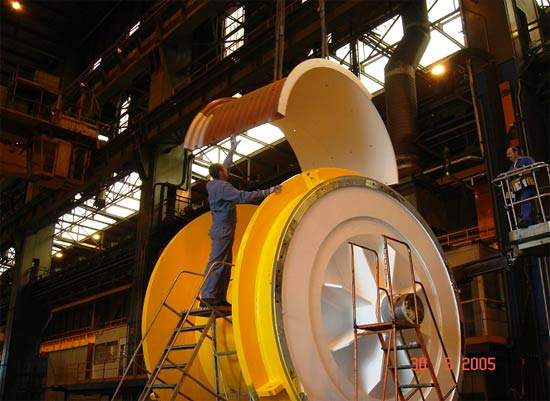 A Lebus sleeve is placed onto a winch drum.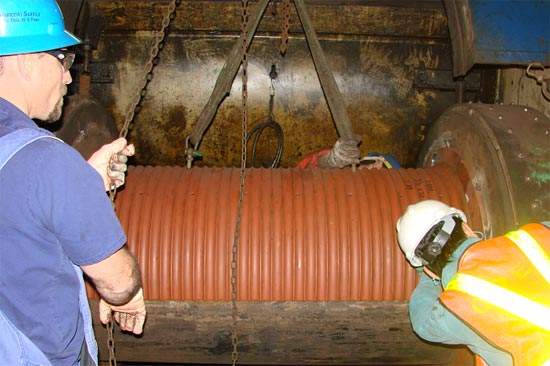 New sleeves can also be retrofitted onto old winch drums to give them a new life.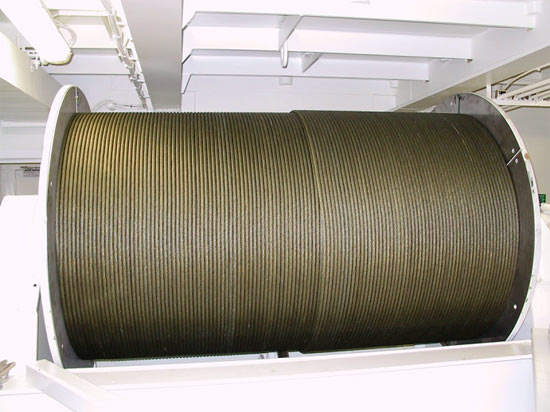 The Lebus system ensures that wire rope constantly travels onto and off the drum without any mis-spooling, creating a uniform pattern every time.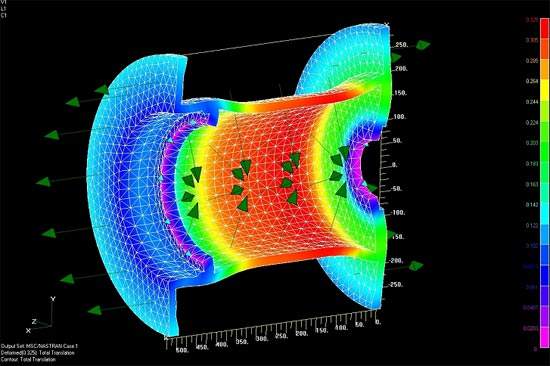 Only with Lebus drums is it possible to calculate with absolute certainty the forces exerted by the rope on the drum. This is because the spooling is totally controlled.
THE LEBUS SPOOLING SYSTEM GEOMETRY
With the Lebus system, the continuous groove in the drum is parallel to the flange except for two crossover points on each revolution where the groove moves across the drum half a pitch to give a full pitch of movement for each revolution. With Lebus grooving it is possible to calculate exactly the direction of the forces that the rope imposes on the drum because the spooling is totally controlled. This is not possible with any other spooling system.
SPLIT SLEEVES
It is not always necessary to purchase a new drum. Lebus can supply its grooving system on outer sleeves that can be bolted or welded onto your old drum, no matter how old or worn it is.
Lebus split sleeves can also be an economic option for new drums. If in future a different type or size of wire rope is used, the sleeve can be taken off and replaced with a new sleeve engineered for the new application.
The Lebus system is so flexible that it can be individually adapted to any existing or new hoist system, even in extreme operating conditions and high loadings. The Lebus system can be installed either during the manufacturing process or later onsite. The cost benefit of the technology speaks for itself.
ROPE DRUMS, SPLIT SLEEVES AND SPOOLING ACCESSORIES
Rope drums – rope drums with grooves cut directly into them (with or without bolted or welded flanges, as required).
Split sleeves – machine-grooved split sleeves, supplied in two sections that can be placed over smooth ungrooved drums. Split sleeves are a good solution for retrofitting and for applications where drums may require replacing in future.
Spooling accessories:
Spooling angle compensator
Cross thread spindles
Rope and deflection sheaves
Pulleys
Horizontal deflection-sheaves
Vertical deflection-sheaves
Pressure sheaves
Stop sheaves
Fairleads