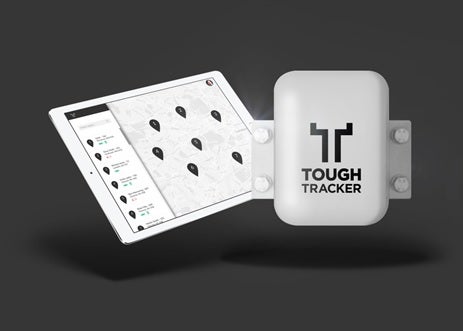 Tough Tracker, a bulletproof tracking and asset management device is to be made commercially available worldwide. With a highly robust Kevlar outer shell, Tough Tracker allows asset owners to keep track of both static and mobile assets 24/7 while minimizing the risk of theft or vandalism.
Being officially launched in the US in conjunction with MINExpo 2016, Tough Tracker will be officially distributed throughout the US by master distributor, Advantage PressurePro.
Built as the market's most durable asset tracker, Tough Tracker is capable of withstanding repeated impact from a sledgehammer, ensuring reliability in the harshest of conditions and acting as a deterrent to would-be thieves. In fact, Tough Tracker is so robust, it broke testing equipment at the Rockwell testing facility in the UK. The product also sends impact alerts to the asset owner when under attack, and temperature alerts in the event of fire.
Tough Tracker utilizes cellular (Dual-Band UMTS/HSPA+, Quad-Band GSM/GPRS/EDGE) and satellite (16 Channel) technology to provide tracking data via a simple, secure interface. Multiple assets can be managed simultaneously, with geo-fence alerts available via SMS. Tough Tracker runs off an internal battery and does not require an external power source.
With millions of dollars of mining equipment, farming apparatus, construction equipment, vehicles and other heavy assets being stolen every year worldwide, Tough Tracker is leading the fight against asset theft and streamlining asset management for fleet managers.
Advantage PressurePro, a worldwide leader in tire performance management solutions and TPMS technologies, and Alamo...