Advantage's PressurePro is a leading provider of tire performance management solutions, also known as tire pressure monitoring systems (TPMS).
As a pioneer of TPMS technology since its incorporation in 1991, PressurePro offers a comprehensive line of US-designed and manufactured solutions that gives fleets of all types and sizes the real time tire performance information needed to add safety, savings and efficiencies to their operations.
Designed specifically for the commercial and heavy-duty markets, PressurePro's solutions are comprised of two main components. Sensors, which fit to the valve of each tire and sample tire performance every seven seconds, provide information via the market's most proven RF protocols to a display or head unit that sits in cab or under dash for reporting either to the driver and / or fleet manager.
Designed for both original equipment (OE) and aftermarket installation, PressurePro's easy to install and maintain solutions require no professional tools or training.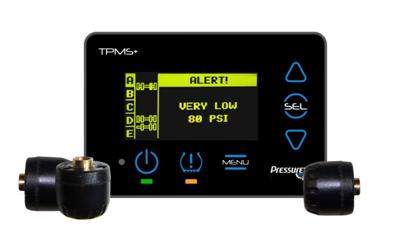 PressurePro's PULSE display, the first in their TPMS+ platform launch, brings mining fully customisable alerts and vehicle layouts, built in data logging and fast leak alerts.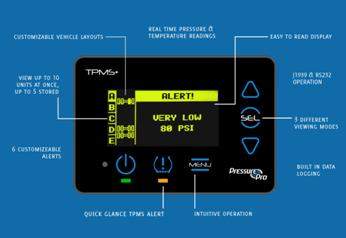 PressurePro PULSE, the next generation in mining TPMS technology.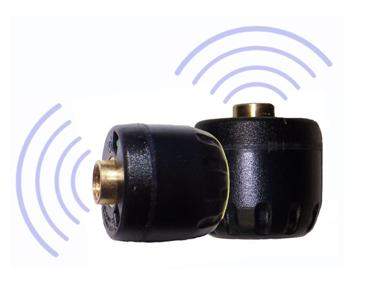 PressurePro's leading sensors pack a big punch in a small, proven, package, providing over 12,342 tire performance checks each day.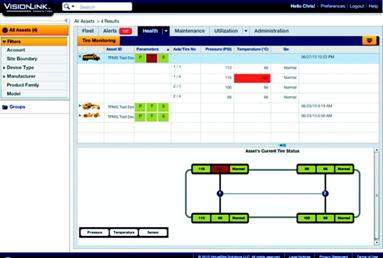 PressurePro's TPMS technology is able to integrate with market-leading telematics providers, including the VisionLink platform from Trimble.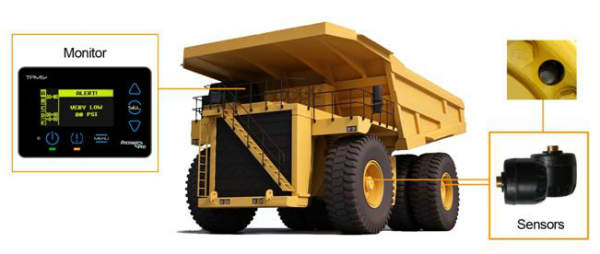 A standard, stand-alone installation diagram, utilising PressurePro PULSE.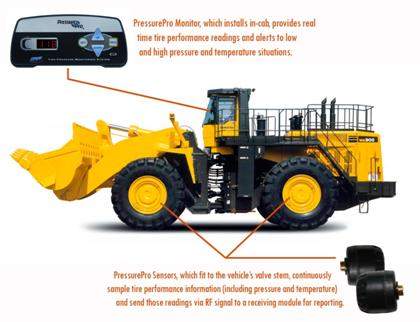 A standard, stand-alone installation diagram, utilising PressurePro's legacy monitor.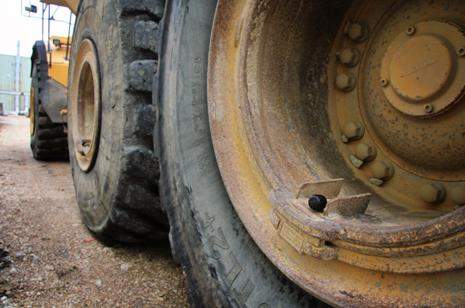 PressurePro Sensors, installed on a Doe Run Mine vehicle.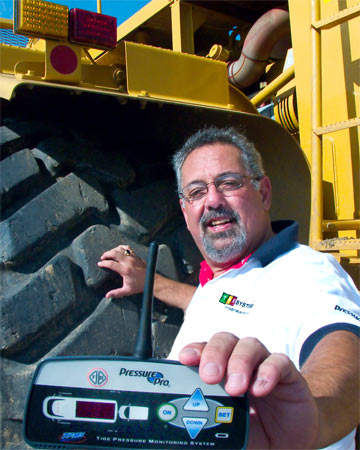 Phillip G Zaroor (president and CEO of PressurePro) next to a large rig with tire pressure monitor installed.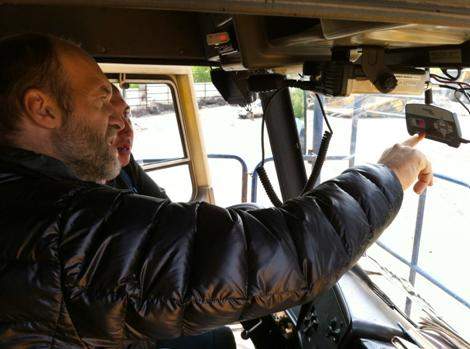 Distributor Andrei Nikita of SKD Imports (St Petersburg, Russia) demonstrates PressurePro use while on an install trip to the Kemerovo mine site.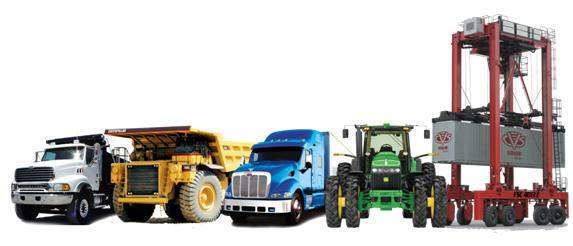 Designed and developed specifically for the commercial and heavy duty markets, PressurePro remains one of the most tried, tested and trusted TPMS solution on the market.
One of the leaders in tire pressure monitoring worldwide, PressurePro can provide numerous benefits, including increased safety, greater fuel efficiency, tire wear minimisation, enhanced stability, handling and braking efficiency, and decreased maintenance cost.
PressurePro PULSE
The first release in PressurePro's TPMS+ platform, PULSE brings users PressurePro's market leading TPMS features, plus a full line-up of new capabilities never before seen in the TPMS market.
Benefits of tire performance management solutions
TPMS solutions utilise state-of-the-art radio frequency and vehicle communication protocols to deliver real time tire performance information direct to drivers and / or fleet maintenance managers. Giving users consistent tire pressure and temperature information, and alerts to low or high pressure and temperature occurrences, TPMS solutions arming users with the data needed to extend tire life, improve fuel efficiency, reduce casing damage, and decrease downtime and maintenance.
PressurePro's advanced TPMS+ monitoring options also arm users with additional features that can provide unmatched efficiency improvements for fleets. Built in data logging allows fleets to log, download (through an exclusive SD card data dump feature), analyse and store tire performance data, giving fleets a more comprehensive view of tire performance than ever before.
PressurePro's J1939/CAN and RS232 capabilities unlock integration and communication abilities with market leading telematics partners, giving fleets remote monitoring capabilities, allowing fleets to transfer real time tire performance data direct to fleet management software platforms. These capabilities, and more, allow fleets to unlock tire performance trends and to begin their tire maintenance programs from reactive to proactive.
A comprehensive warning schedule
PressurePro's comprehensive list of alerts includes two levels of low-pressure alerts, an upper-pressure alert, an upper-temperature alert, a fast leak alert, and a cross axle alert. All reference pressures and alerts allow for user setting, and are fully customisable per your needs and use.
OTR sensor options and signal diagnostics
PressurePro offers users the market's most ruggedized, durable and accurate Sensor package, offered for both standard valve stem or large bore sizes.
PressurePro systems bring users signal diagnostics tools and ambient noise level readings to ensure and enhance Monitor/Sensor communications.
Data logging abilities capture and time stamp current pressures, and low and high-pressure, and temperature alerts, allowing fleets to unlock tire performance trends and move their maintenance programme from reactive to proactive.
Telematics, communications and in-cab technology
PressurePro offers advanced RS232, J1708 and J1939 capabilities as a product standard, allowing communication across vehicle networks and telematics partners (including Trimble and Case New Holland), allowing remote monitoring to office-based management systems.
PressurePro provides numerous integrated options, alongside telematics, communications and in-cab technology providers in the US and worldwide, allowing PressurePro users the ability to add tire pressure and temperature monitoring into their current or future communication's packages, both in-cab and to remote locations.
PressurePro's comprehensive line-up of monitoring options offers customers the ability to monitor one to 160 tires at once, with pressure ranges from 8psi-200psi.