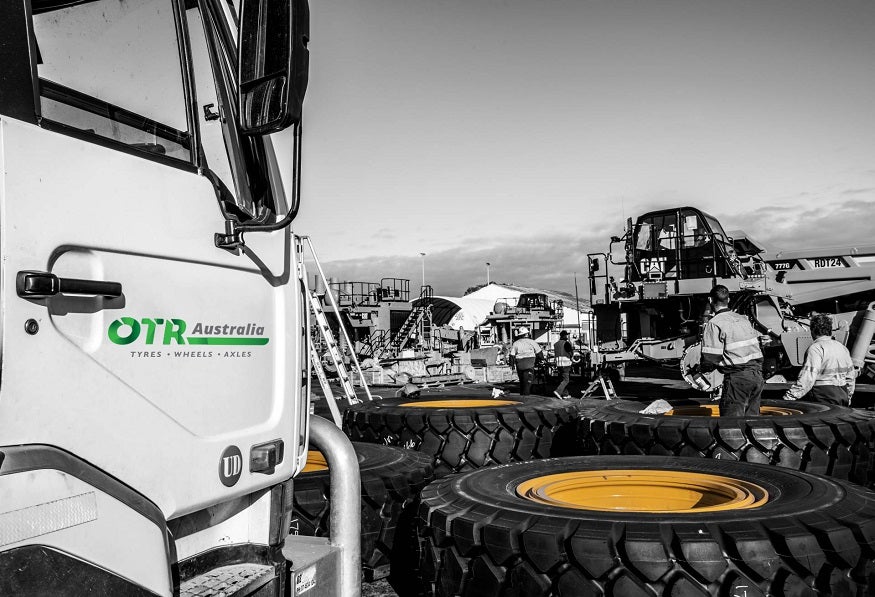 With over 40 years of experience in the tyre industry in Western Australia, Robert Williams, Michael Stupar and Darryl Bentley founded OTR Tyres to offer personalised, friendly service coupled with the added value of local knowledge. A business built on the core values of integrity, customer service and getting the job done safely. The OTR Tyre family consists of a growing team of tyre service technicians, sales and administrative support staff; all committed to offering the best experience to every customer.
Our collective passion for providing great customer service begins with taking the time to get to know you and your business, your individual needs and matching specific requirements with the right tyres, wheels and service at the right price. We constantly strive to be a company that delivers outstanding service and products. Our goal is to surpass your expectations and make your job easier, not more difficult.
OTR Tyres understands that your fleet needs & equipment is critical to the business. We focus on inspections, tyre maintenance, pressure checks and inventory management to minimize downtime and extra cost to your business. With certified tyre technicians and innovative tooling, we ensure the job is done according to WHS regulations & follow our SWPs.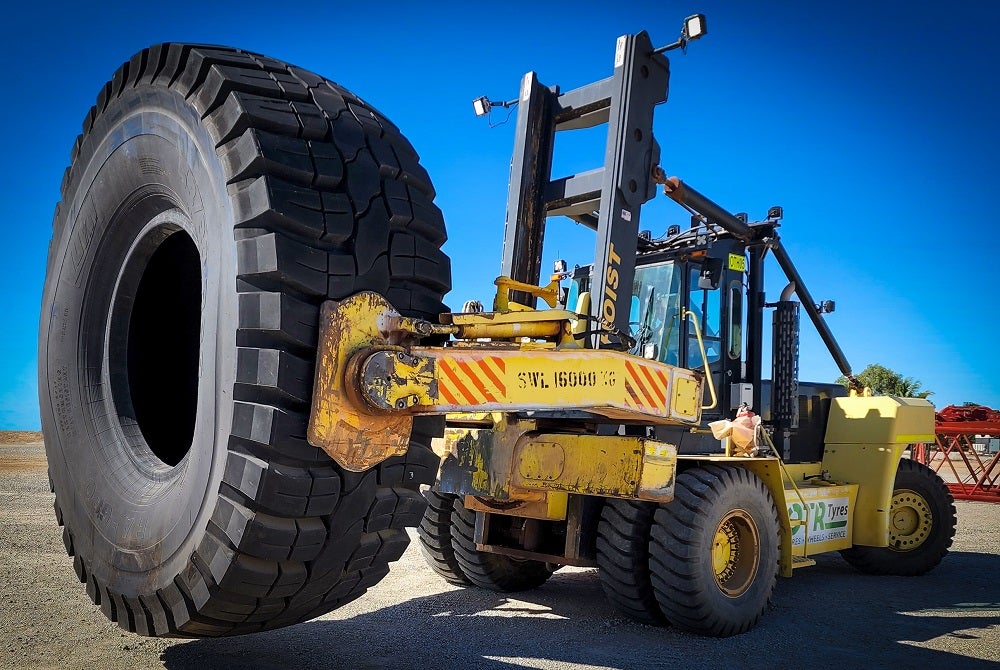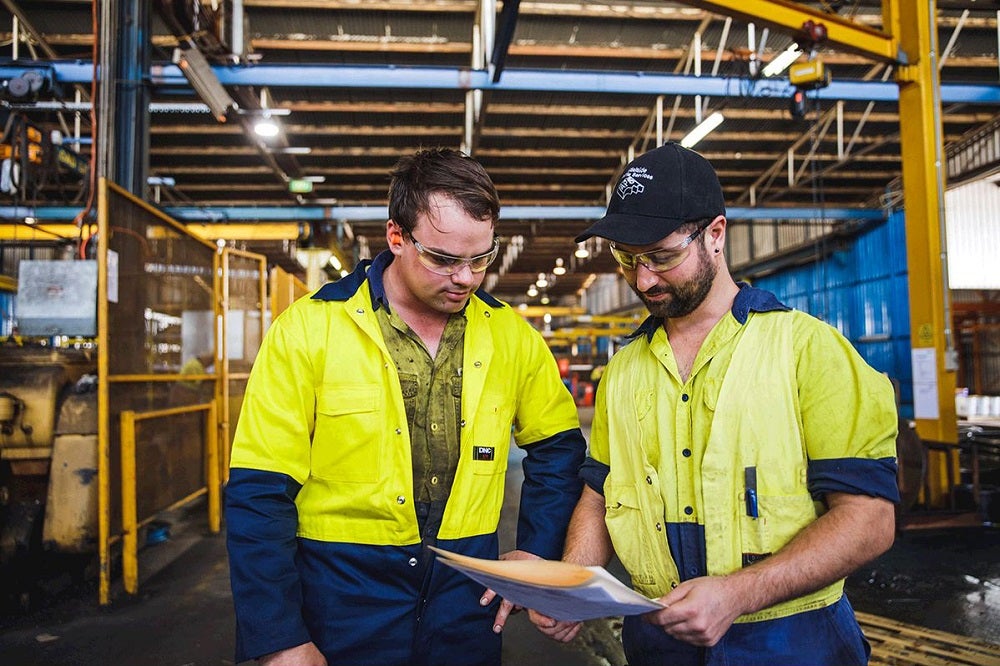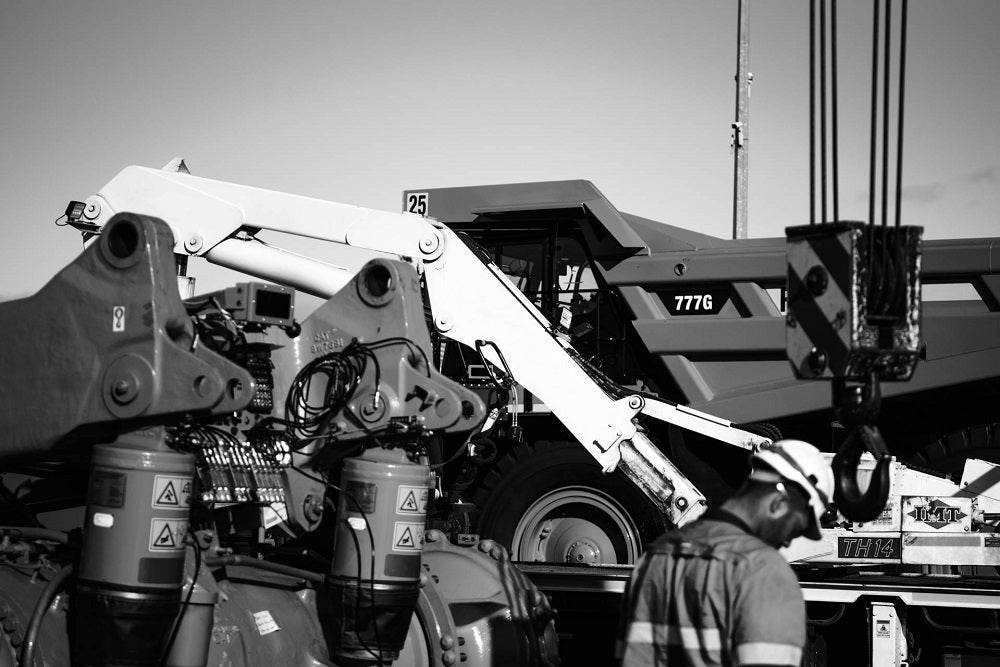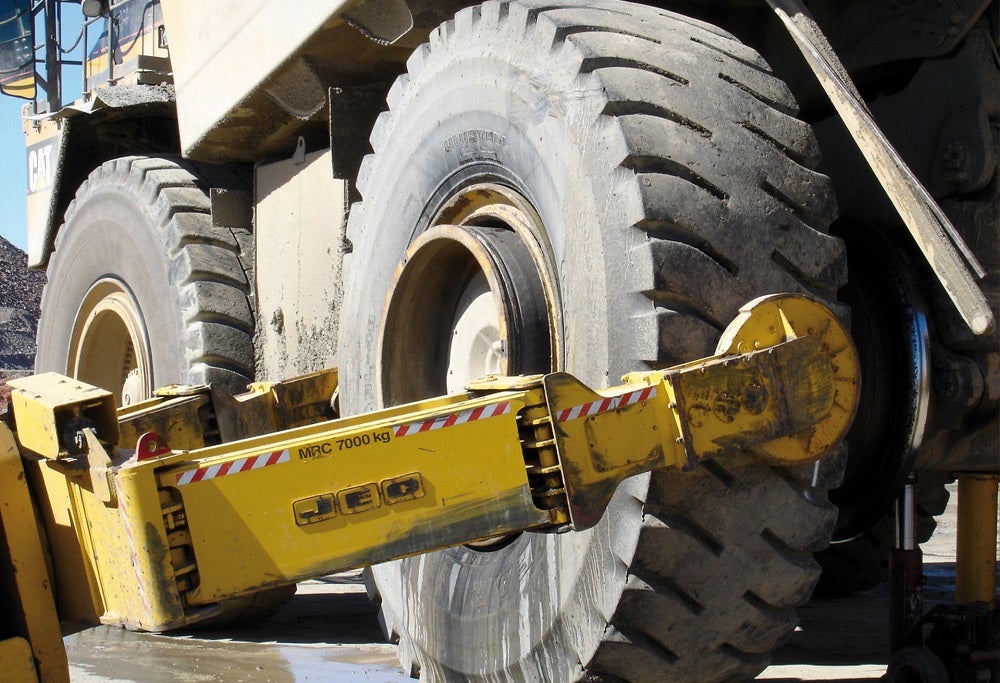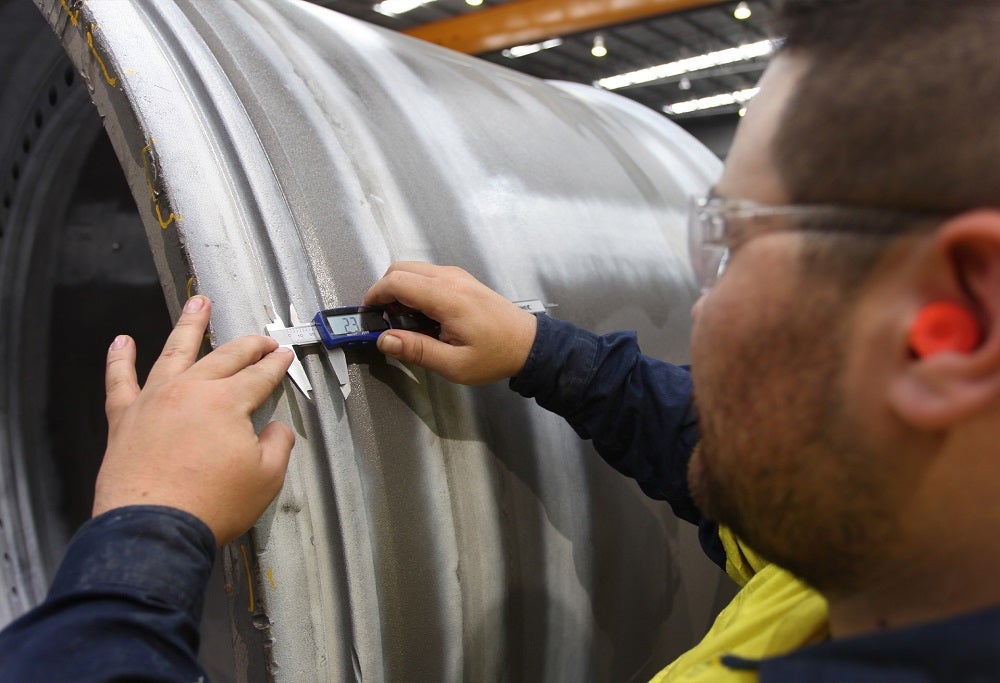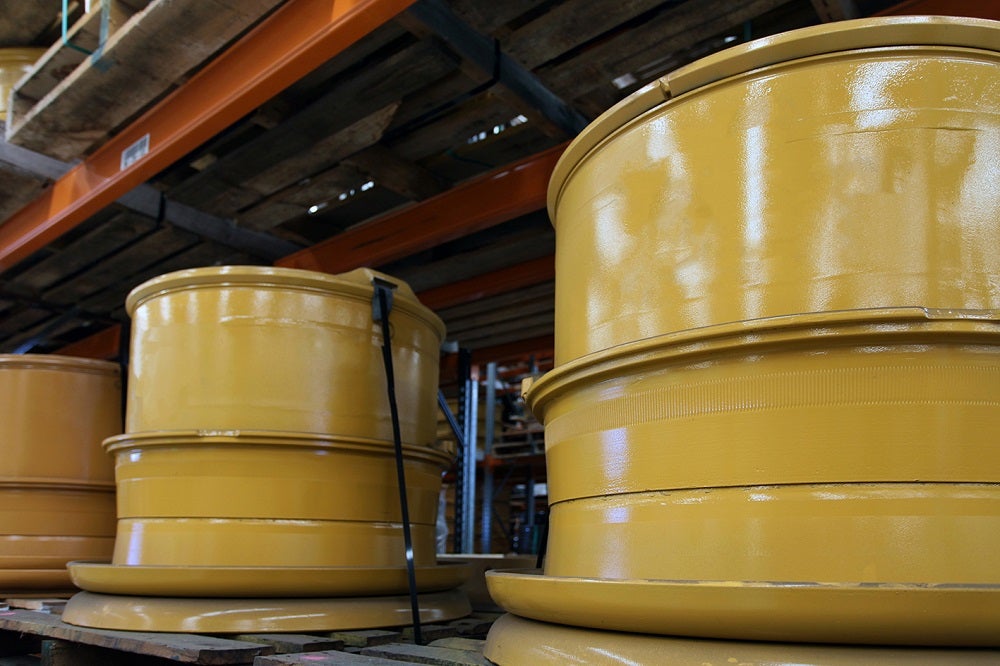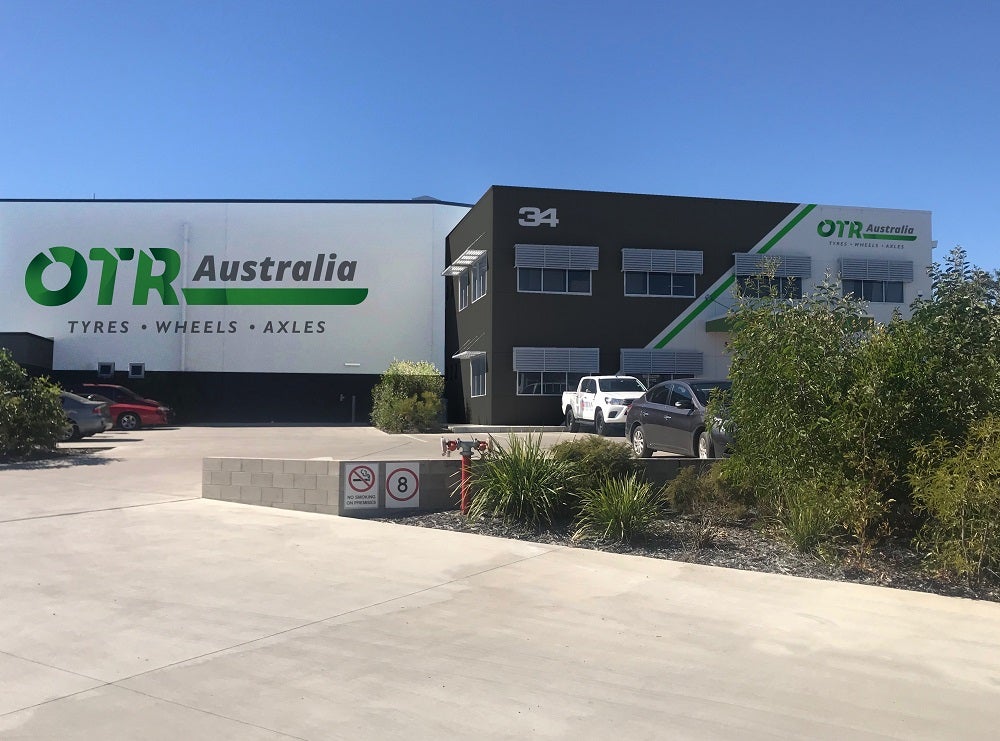 In April 2022 OTR Tyres acquired Titan Australia's operations to become OTR Australia, leading the way in tyre, wheel and axle sales and manufacturing for the Mining, Construction and Agricultural sectors. With over 100 years of experience and as the only manufacturer with the ability to design, test and manufacture wheels, tyres, and axle components for agriculture, construction, forestry and mining, OTR Australia has a unique, competitive advantage as a complete solutions provider.
Supplying some of the world's most respected companies, including Caterpillar, Rio Tinto, Glencore, BHP, FMG, Thiess, BIS Industries and BGC, OTR Australia's state-of-the-art facilities in Brisbane and Mildura are renowned for quality, expertise, service and delivery.
Manufactured in Mildura, VIC; & Yatala, QLD, OTR Australia offers a complete range of wheels, from 6" through to 63" in diameter, including fixed welded wheels, adjustable bolted tractor wheels, demountable (spider mount) rim options and clip-on dual applications. OTR Australia also carries a complete axle assembly and spare parts range tailored to suit the needs of our national OEM and aftermarket customers.
OTR Australia started in Western Australia and has grown with an increasing team of field technicians, certified service fitters and engineers to provide you with reliable service and quality products. We have operations in key mining regions of Western Australia & Queensland as well as manufacturing hubs in Victoria and NSW. Our customers include mining companies and contractors across coal, gold, copper and iron ore and Agricultural companies and OEMs throughout Australia.
Our Tyres
OTR Australia has excellent long-standing relationships with all major tyre manufacturers across the globe, allowing us direct factory access to all product categories. We have the capacity to ensure the continuous supply of competitively priced tyres across all categories, from budget to premium brands.
We supply earthmover, agricultural, truck, bus and light vehicle tyres to blue-chip mining, civil contracting, road transport companies agricultural dealerships and end-users.
We maintain a healthy inventory of new and used earthmover tyres of critical sizes and have readily available stock of truck, bus, agriculture, industrial and light vehicle tyres for all applications.
We also stock an extensive range of quality part-worn earthmover tyres which offers a commercial advantage, particularly in preparing machinery for sale or simply required to match with existing tyres in service.
OTR Australia can also offer a complete range of agricultural tyres for all applications, from premium brands through to cost-competitive options, and can cater to all of your requirements, be it speed, flotation, traction or height.
Our Wheels
OTR Australia works with all customers to ensure their wheels and tyres meet the highest quality standards.
Visual Inspection
To prepare the rim for non-destructive testing, we carry out a visual inspection to determine any obvious damage that would prohibit the rim from re-certification.
Sandblasting
Once visually inspected and no obvious damage has been identified, the rims are sandblasted to bring them back to bare metal so they can undergo uninterrupted non-destructive testing.
Non-Destructive Testing
Once the rim has been returned to bare metal, the non-destructive testing technicians examine the properties of the rim materials to identify any corrosion, cracks, burrs and other imperfections that might prohibit the rim from performing at optimal capacity. The two most frequently utilised methods of non-destructive testing are Ultrasonic Testing and Magnetic Particle Testing.
Section Replacement
We carry substantial wheel section stock, ranging from 33" through to 63", allowing for the replacement of wheel sections if major indications are detected throughout the NDT process.
Dressing
Once all major repairs have been completed, any minor hand repairs are undertaken to improve the appearance of the wheel and prepare for painting.
Painting
The final stage of the certification process is painting. Once the rim has been dressed, and removed of any slight imperfections, the wheel is painted to OEM specification, tagged or stamped with identification information as per the customer's request, and palletised, ready to return.
Our Axles
OTR Australia proudly manufactures Australia's largest range of agricultural axles. These axles are manufactured in Australia to suit Australian conditions.
For many years, throughout the world and in Australia, our products have become the first choice of leading OEMs (Original Equipment Manufacturers) for mining, agricultural, construction, infrastructure, forestry and industrial companies.
With a complete axle assemblies and spare parts range, we manufacture and distribute the world's toughest axles. Specialists in the agricultural marketplace, national supply of OEMs and aftermarket parts, experienced manufacturer and designer of quality controlled and endorsed products. Tailoring of product capabilities to suit any need.
If you can't find the axle product you're looking for, chances are we can make it for you. Axles are our business from drawing board to prototype and finally to low or high volume production runs at the right price.
The benefits of choosing Titan axles include:
Manufactured in Australia to suit your performance priorities
Capacity – 500kg to 20,000kg at 25kph
Design flexibility – custom design and small runs
Heavy duty design – increased service life and proven reliability
Superior quality means reduced maintenance with higher safety margins
Bolt on dust caps – superior protection against the Australian environment
Triple lip seal – ensuring longer service life and easy maintenance
Products We Build
OTR Australia designs and manufactures wheels & rims for a variety of machines throughout various industries. Sometimes the OE spec design product just won't stand up to the harsh conditions of use in Australia. This is what sets OTR Australia apart from others, the OTR team can design, engineer & manufacture a more durable product or pending the customers' requirement, completely re-engineer a product to ensure it meets the working conditions and environment of the customer needs. Custom product design starts with a validation of the current product, transferring this information through our engineering team to ensure we capture the reasons, failure modes and a new design criteria that ensure the new product design exceeds the customer's expectation.
Some of these customer designs include:
Quick Change Rims designed to increase up-time of machine availability, and improved safety for tyre servicemen. This is done via the reduction in actual wheel/rim changes.
Lightweight wheels reduce wheel weight to give a greater payload advantage.
Custom design heavy-duty XHD loader wheels. Increased durability of loader wheels via improved design ensures wheels can be fitted for longer on a production machine.
Belly Dumpers custom design trailer wheels allow a larger tyre to be fitted to the rear axle of the belly dumper trailer unit, creating a 13% payload improvement.
Specific rim design cross-fitting new tyre sizes & designs onto older machine fitments. For example, fitting 50/80R57 Michelin XDR fitments to Komatsu 830E truck.
Stud Pusher Tooling – stud removal tool used to improve safety for the tyre servicemen
Rim Stands – used for pre-seating components in the tyre prior to truck fitment. OTR Australia-designed Rim Stands have safety features that include: Non-slip standing platforms, fixed air lines and fixed legs with ground mounting plates.
Transport Frames – OTR Australia load-rated Transport Frames allow tyre servicemen to pack and load wheels/rims on transport frames specifically designed to carry your rims.
Tyre Inspection Stands – OTR Tyre Inspection Stands are load rated, engineered and certified. Features include forklift pockets for movability, inhibitor pod mounts, lube bucket holders and fall back arrestors.
Profile Gauges – OTR has specific profile gauges for checking wheel/rim profiles. These profile gauges are used to identify wheel/rim and their correct components prior to fitment.
Our products, both standard and custom designed, have been used by many of our customers over the years including Caterpillar, Rio Tinto's Iron Operations, Glencore, BHP, FMG, Thiess, BIS Industries and BGC to name a few. These companies have come to OTR looking for custom site-specific solutions – and each time OTR Australia have met the challenge.