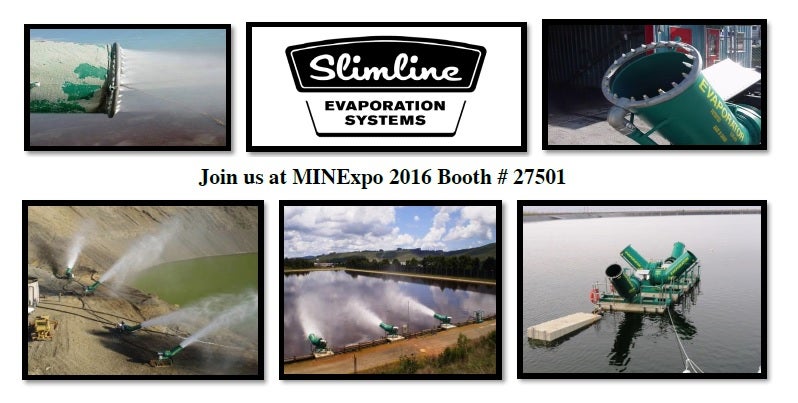 Slimline Evaporation Systems evaporation systems are proven to dispose of wastewater in a cost-effective and environmentally conscious manner for various industries, including mining. The company is known for its innovative and superior portable industrial evaporators that enable clients to address environmental concerns such as the separation of contaminants from wastewater.
The robust Turbo-mister evaporator is a patented product owned by Slimline Manufacturing.
Come and see us today and we can start reducing your carbon footprint and saving you money in wastewater disposal costs.
For more information, please visit booth #27501 at MINExpo between 26 and 28 September in Las Vegas, Nevada, US.
The Turbo-mister evaporation system combines the simplest idea with advanced science and engineering to solve...