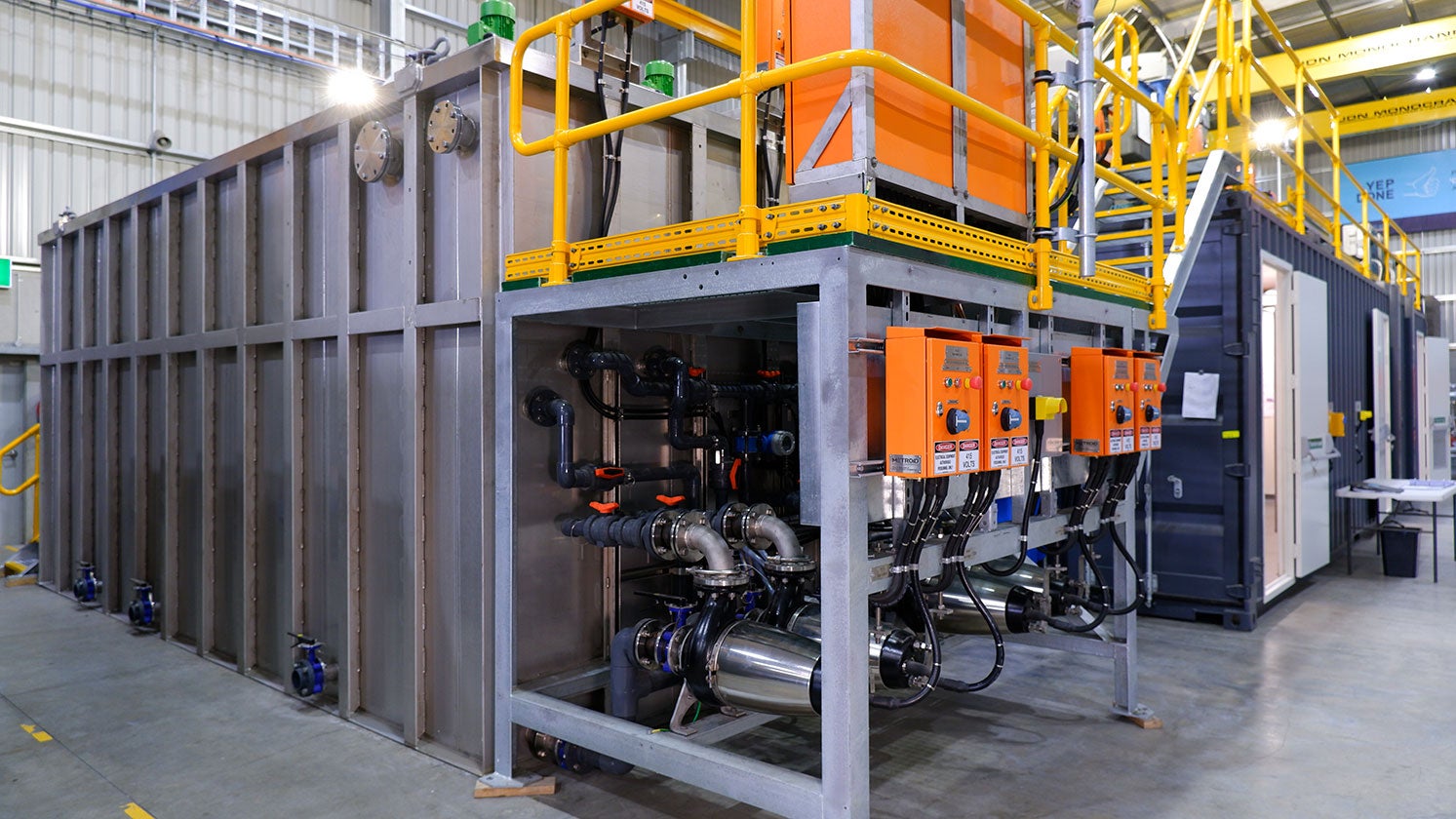 The mine, situated in the Moranbah region of Queensland, and operated by BMA, required a new plant to treat sewage generated onsite from offices, crib huts and workshops.
AKS designed an advanced system treating raw sewage to Class A standards, based on our proven Elementz technology, to manage the expected flow rate of <50,000L/day. The plant consisted of a 40ft containerised control room, a substantial bioreactor tank built in 316 stainless steel, and both balance tanks, treated water tanks and sludge storage.
The plant provides initial rotary drum screening with wastewater held in balance tanks prior to hydrocarbon removal using a dissolved air flotation system. Wastewater then undergoes MLE biological treatment with mixing and fine bubble aeration, prior to tertiary filtration using submerged UF membranes. Membrane permeate is then pumped to treated water tanks where it is disinfected with Chlorine, bringing the water to a Class A standard.
The Form 4a main control panel offers total management of the system via an Allen & Bradley Guardlogix PLC and 15" colour touch screen, providing an on-screen visual representation of your Plant HMI, showing plant status, critical flows and instrument readings. Importantly, the system is totally pre-programmed to manage the project requirements, self-monitoring and adjusting for optimum performance. Full remote monitoring is also enabled, providing operational data and control through a user-friendly interface.
To find out more please contact us via the contact details on our profile.