VEI manufactures and services on-board weighing solutions and payload management equipment worldwide. VEI's solutions can be found on a diverse range of industrial vehicles, including excavators, wheeled loaders, rigid dump trucks, forklift trucks, articulated dump trucks and underground load haul dumpers (LHDs).
VEI's new generation of devices feature a bright colour display that the company claims is unequalled elsewhere in the industry. The devices have excellent visibility in direct sunlight and the VEI software interface makes them easy to use, with wireless connection availability making weighing data available anywhere in real-time. With a worldwide trained network of companies, VEI promises a high level of service and technical back-up. Its systems can be linked to third-party dispatch systems with ready communication protocols in place.
Payload monitoring saves money
Transporting mining equipment is expensive, so it is essential to record every tonne of material that is moved in order to understand the driving cost per tonne and the corresponding capability of the haulage trucks and loading excavators.
A four-pass load may be logistically cheaper than a seven-pass load, meaning a different machine is required. With its on-board weighing solutions and payload monitoring, VEI meets the need to drive down haulage costs with a range of high-tech devices mounted on-board the loader, haulage truck or excavator that are capable of delivering the tonnage loaded or hauled. Payload monitoring is delivered by easy-to-use software applications that are wirelessly linked to the on-board device, or by connecting the VEI device with any brand of on-board fleet-dispatching system.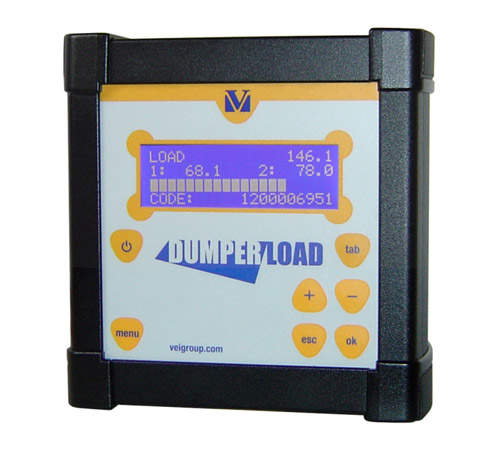 The dumper load on-board weighing unit prevents overload to lower maintenance costs and tyre wear.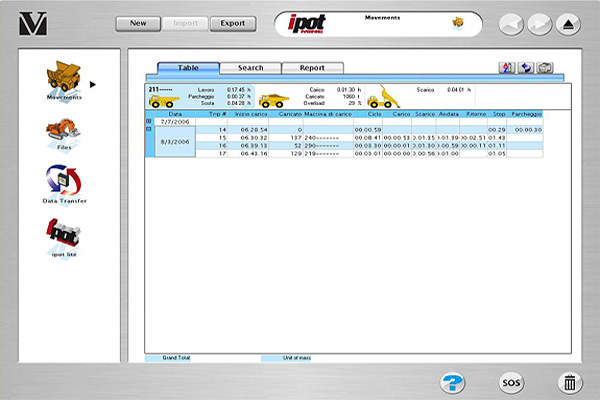 ipot mine, dumper productivity management software.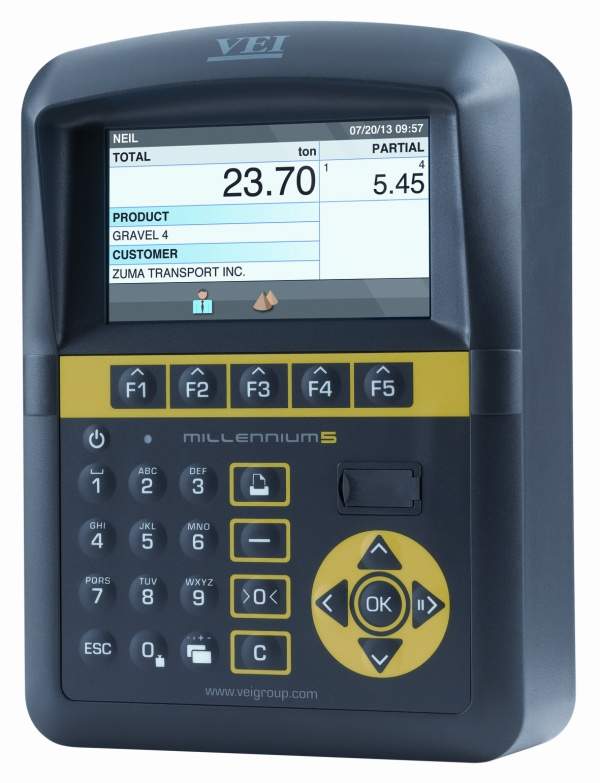 Entry-level on-board weighing for site production monitoring and trucks optimum weight loading; powerful, easy to use and sturdy.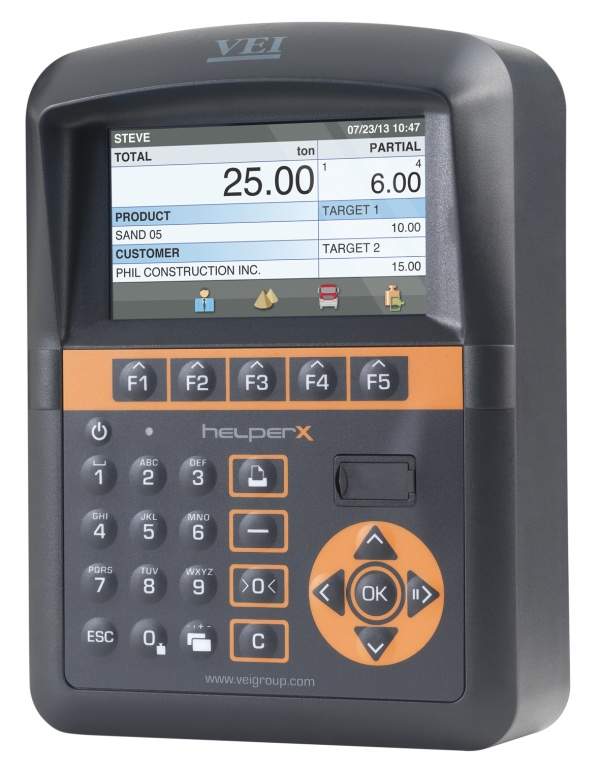 Advanced on-board weighing manages the payload data you need for your loadings tracking and invoicing; ideal for sites without weighbridge and for product blending.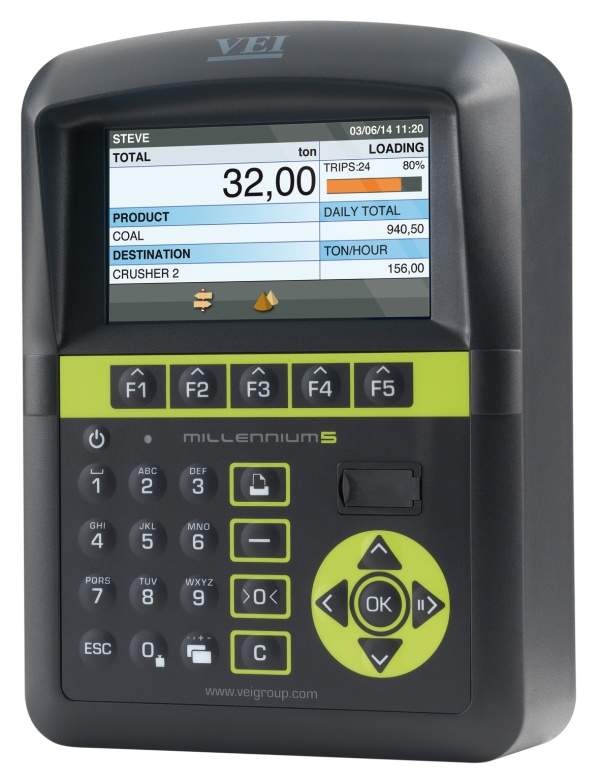 Articulated dump truck on-board weighing innovation; mining companies benefit by having control over the production, and saving truck wear is a key factor for equipment ROI.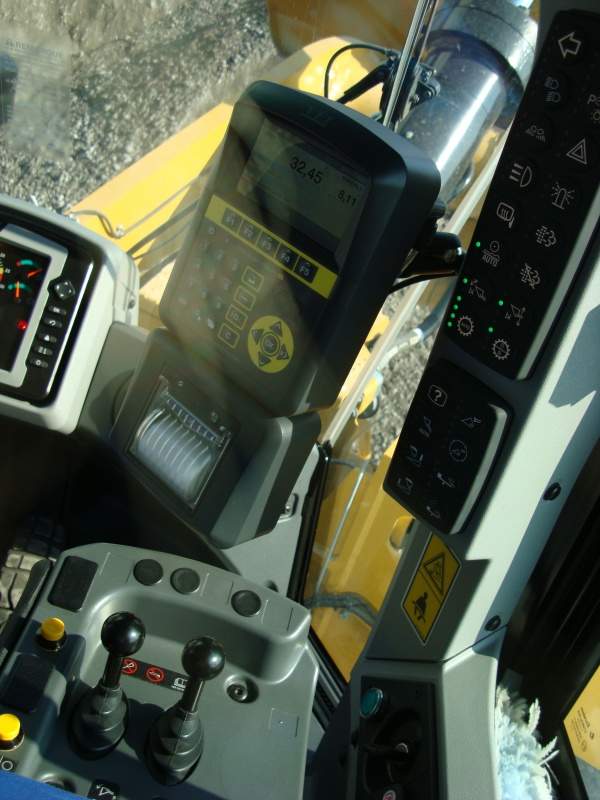 The Millennium5 weighing device with vprint inside a loader cab; vprint allows production report data print outs and truck material delivery tickets.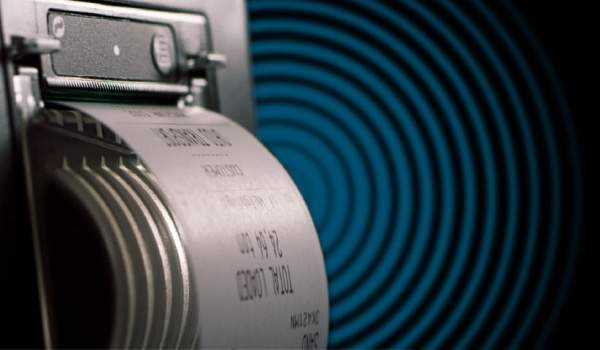 Production data at your finger tips; a thermal high-speed printer can be fitted under the device to make one compact, integrated unit that's easy to install and operate.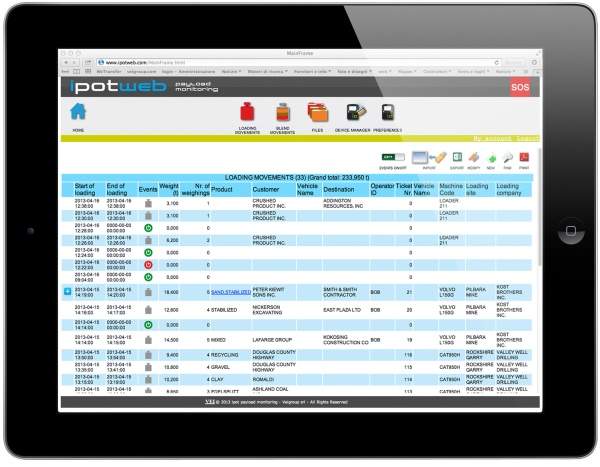 ipotweb.com delivers your site Payload Monitoring information to your tablet, smart phone or computer from wherever you are.
VEI's worldwide installations have provided customers with the ability to manage and control loads and drive down cost per tonne rates through production increases of 15%, purely from payload monitoring. Customers can efficiently plan equipment size, quantity and availability, as well as improve maintenance procedures and operator training. Overloads were reduced to zero for more efficient equipment parking.
Innovative on-board weighing technology
VEI's Millennium5 and HelperX new generation take into consideration in-cabin space, ergonomics, visibility, ease of use and connectivity, while reducing the amount of componentry. The casing design has undergone several stages of prototyping and test application on the machines, in order to validate the project aims. The upper casing surrounding the display is designed to protect the display and to shield it from bright lights. The optional printer casing has been designed to be incorporated on the bottom of the device, requiring minimum space and developing the whole unit into the vertical axis, which still allows perfect visibility from the machine when applied to the cabin pillar, enabling the ease of manoeuvring to remain untouched.
The device incorporates all necessary components, without the need for any external black boxes, which are often damaged by harsh working and climate conditions. This is a further benet for industrial vehicle manufacturers searching for field-proven solutions. The new generation has undergone environment testing at TUV for salty atmosphere, dust, extreme temperatures, shocks and vibrations.
User-friendly weighing devices
The device screen provides excellent visibility in bright sunlight, even when compared to an iPhone. VEI's technology expertise has enabled the company to develop a powerful CPU to drive the graphics on the display, keeping costs down to meet the market's basic weighing system requirements.
The devices feature a user-friendly interface, which has attracted positive feedback from both customers and operators in the first few months of its market launch; the device has a 'cool' appearance and the ease of use comes from the graphics and full text help of its navigation. The software structure enables original equipment manufacturers (OEMs) to have their own software customised for the typical application where the device is going to be used. The J1939 CANbus extends possibilities even further when working with manufacturers on the design of a single unit governing the entire machine.
Connectivity and two-way communication 24/7
Connectivity is an important aspect of today's working environment and VEI's new generation devices offer short range RF, WiFi and GPRS / 3G.
Data can be linked to a remote location, keeping the machine working in the field while it remains continually connected to the central operational site for two-way communication. This reduces the time delay between loading and invoicing or production, enabling instant decision-making and allowing the machine to load for authorised customers only.
Payload monitoring software for mobile devices
Access your site's Payload Monitoring information on your tablet, smart phone or computer from wherever you are.
Whether you use the USB or wireless data transfer, the payload information ends up in a single database where it can be exported to a billing software. ipotweb.com allows the user to generate different types of reports, track their inventory in real-time, and perform sales analysis and machine productivity. With ipotweb.com, production and sales are linked to billing, cutting administration filing time drastically and making business operations more efficient.