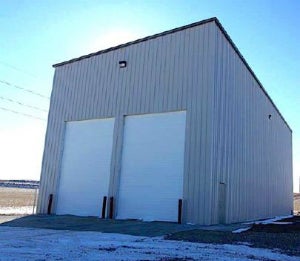 SmithCo's newest production building is complete and will provide more effective and efficient production of SmithCo side-dump trailers.
The SmithCo production departments are excited about the benefits this new building will offer to its production processes.
A few of these benefits include the capability to unload materials and load trailers for shipping without having to move from one building to another. This building will also provide additional storage for finished tubs.
The building dimensions are 42ft x 70ft inside the building are two cranes, each with a capacity of 25t.